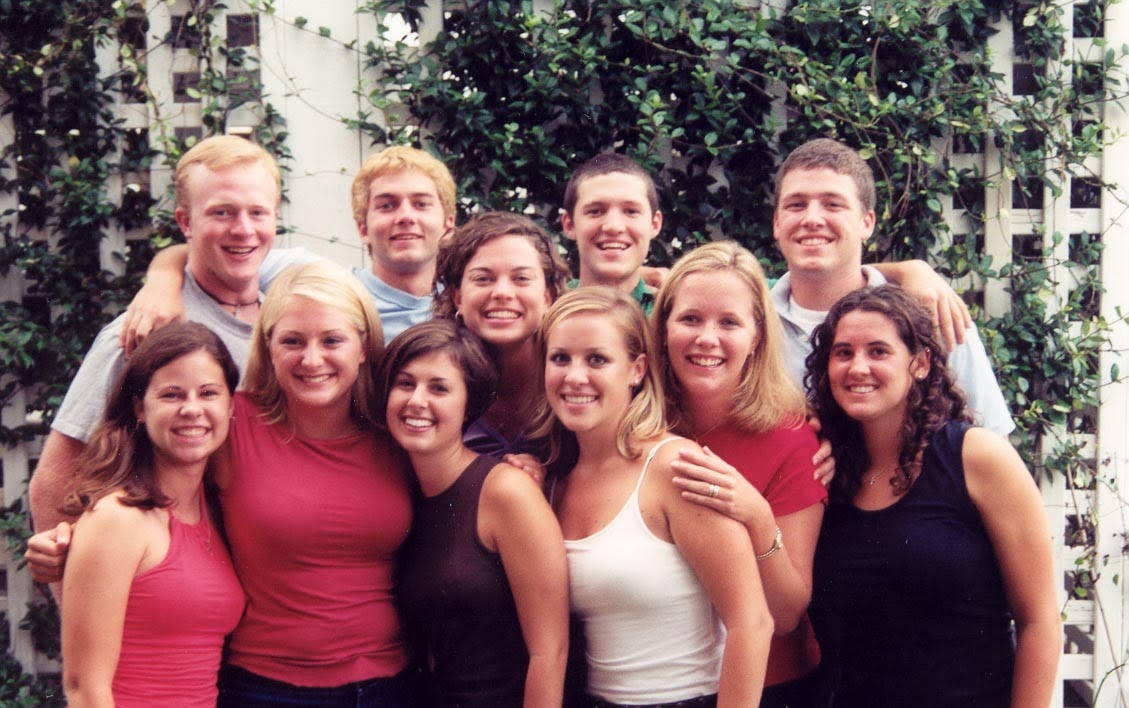 Young Life teams are gathering here at the beginning of the semester to plan club for the spring. If you're willing to share your club schedule/ideas, you can leave them in the comments below or email me here and I'll post it for others to use.
We typically don't start club back up until the last week in January, but we started a new tradition last year. The week before club starts we held an All-Area Wingfest. You can get details on how to run one here. It was a great way to kick off the new semester. I know a few other areas who do All-Area Dodge Ball Tournaments and other big events to get things rolling.
The spring semester for us tends to be up and down in terms of club numbers. Lots of sports, school musicals, etc… In order to keep club fresh, we're going to try and mix it up this spring, throwing in some 'field trip events' to break up the normal club schedule. We'll probably do 2 or 3 of these ideas:
Tumblebees Gymnastics & Climbing Gym
Bounce U Inflatable Party Zone
'Find Your Leader' event at the local outdoor mall
SPRING SPECIFIC CLUBS
Superbowl Club
The Superbowl is Sunday, Feb 2nd, so you can do 'Superbowl Club' the week before or the week after. If you do before, you can take kids' predictions, and film your own 'superbowl commericals' that can be shown the following week. If you do it after, you can show actual commercials from the Superbowl and vote on your favorites. You can also do Superbowl trivia before or after. Here are a TON of other Superbowl Club ideas.
Winter Olympics Club
The Winter Olympics kicks off on Feb 6, so it would be timely to do a Winter Olympics club the week of Feb 10. Here are some ideas for games, music, mixers, etc…
Ms. Valentines Pageant
Similar to Mr. Christmas Tree.
St. Patty's Club (Lucky Club or Green Club or Shamrock Club or Irish Club)
This year St. Patricks Day is Monday, March 17th. Here are some ideas for club.
March Madness Club
March 18- April 7. The Final Four is April 5-7.
YL's Got Talent
Most highschools do a spring talent show. We always do one at YL club and it's become a favorite. Different kids show off their funny and serious talents. Great way to encourage kids who might not get to perform in the school show.
Spring Break Club/ Luau Club
Here are some ideas for a Beach Party club and here are some more from YLHelp.com
Tacky Prom Club
Here are some ideas from YLHelp.com.
Cinco De Mayo Club
It falls on a Monday this year, could be a great night to dance the salsa!
Yo Mama Club
Mother's Day is Sunday May 11, so Monday May 12 could work.
8th Grade Club
Make it a priority to schedule this club in! It doesn't have to be called '8th grade club' but make sure you have a night near the end of the semester where you invite 8th graders to club. Last year we invited them on our 2nd to last club, the one before Senior Night. It gives them an excitement for what's coming during their freshmen year.
Senior Night
Here are some helpful thoughts for your Senior Club.
SCHEDULING IS KEY
Make sure you look at your school calendar for dates when there's no school.
Know when the big school events are and avoid scheduling your cross talk on the night of the big game or chorus concert.
Know when there is a half/day or early release.
Daylight Savings Time springs forward on Sunday, March 9th, so after that you'll have more daylight for club!
MLK Day is Monday Jan 20th
President's Day is Monday Feb 17th
When is your high school Spring Break? If you have college leaders, when's your college spring break?
March Madness is March 18-April 7
Good Friday is April 18, Easter April 20
Cinco De Mayo is Monday, May 5th
Memorial Day is May 26


A Sample Spring 2014 Club Schedule


Jan 13- All School Campaigners (get your committed kids excited)
Jan 20- All Area kickoff event
Jan 27- First normal club- (Person of Christ)
Feb 3- Superbowl Club- (Person of Christ)
Feb 10- Winter Olympics Club (Person of Christ)
Feb 17- Ms. Valentine's Pageant (it's also Pres Day) (Person of Christ)
Feb 24- 80's Workout Club at AirBound (Need talk 1)
March 3- No Club because college spring break
March 10- Cops N Robbers Club (Need Talk 2)
March 17- Green Club (Sin Talk)
March 24- Young Life's Got Talent (Cross Talk)
March 31- March Madness Club (Resurrection Talk)
April 7- Luau Club (Appropriation talk 1- senior speaks)
April 14- No club because high school spring break
April 21- Find Your Leader (Monday after spring break-Appropriation talk 2- senior speaks)
April 28- 8th grade club- (Life With Christ/Cost of Relationship talk)
May 5- Senior Night/Cinco De Mayo Club (seniors share)
Below are our spring club schedules for this upcoming semester and from the last couple of years.
Spring 2014
Jan 20- All-City YL WingFest
Jan 27- Battle of the Sexes Club
Feb 3- Winter Olympics Club
Feb 10- Ms. Valentine's Pageant
Feb 17- 80's Workout Club at AirBound
Feb 24- Basic Club
March 3- Surprise Club (Kidnap Club)
March 10- No club (UNCG Spring Break)
March 17- Irish Club
March 24- YL's Got Talent
March 31- Find Your Senior Club (Seniors hide at local mall)
April 7- Luau Club
April 14- No Club- Spring Break
April 21- Field Day Club
April 28- Middle School Club- (invite an 8th grader and dress like you did when you were in middle schooler)
May 5- Adios Seniors Club (Cinco De Mayo)
2013
Jan 23- HOTT CLUB
Jan 31- All-City Club
Feb 6- Superbowl Club
Feb 13- The Blind Bachelor/Bachelorette Club
Feb 20- YL's Got Talent (Talent Show)
Feb 27- Game Show Club
March 5- Bounce U Club
March 12- Green Club (St. Patty's)
March 19- Fear Factor Club
March 26- Find Your Leader Mall Hunt
April 2- Kindergarten Club
April 9-Spring Break- no club
April 16-Muck Wars
April 23-Tacky Prom/8th grade club
April 30- Senior Night
2012
Jan 14- Dodgeball Tournament
Jan 21- No Club (MLK)
Jan 28- All-City Club
Feb 4- Hollywood Club (on the red carpet)
Feb 11- Ms. Valentine's Pageant (Love Club)
Feb 18- Random Acts of Kindness Club
Feb 25- Yo Mama Club
March 4- Bounce U Club (at an inflatable party zone)
March 11- So You Think You Can Dance Club
March 18- Irish Club
March 25- Luau Club
April 1- No Club (Spring Break)
April 8- Find Your Leader (Scavenger Hunt)
April 15- Duck Dynasty Club
April 22- Fake Injury Club
April 29- Goodwill Club/8th Grade Invite Night
May 6- Senior Night
121 Theme Club Ideas
All-City Club
Baby Club
Bachelor/Bachelorette Club
Bacon Club
Banana Club
Bigger Better Best Club
Camo Club
Camp Reunion Club
Chick-Fil-A Club
Circus Club
College Club
Cookout Club
Cops and Robbers Club
Disney Club
Doughnut Olympics
Dubstep Club
Duct Tape Club
8th Grade Club
Family Feud Club
50's Club
Food Olympics Club
Field Day Club
Freshmen Club
Game Show Club
Guy On A Buffalo Club
Insta-Club
Kickball Club
Little Timmy's Birthday Club
Man Crush Monday Club #MCM
Mystery Dinner Theater Club
Nerd Club
90's Club
Peanut Butter Club
Pilgrims vs Indians Club
Pirates vs Ninjas Club
Sharknado Club
Show and Tell Club
Sibling Club
Snapbacks N Tattoos Club
So You Think You Can Dance Club
Started From The Bottom Club
Teacher Club
Throw-Back-Thursday Club #TBT
Twin Club
Water Club
Wheel of Misfortune Club
White-out club
X-Factor Club
Yearbook Club
Yo Mama Club
Young Life's Got Talent