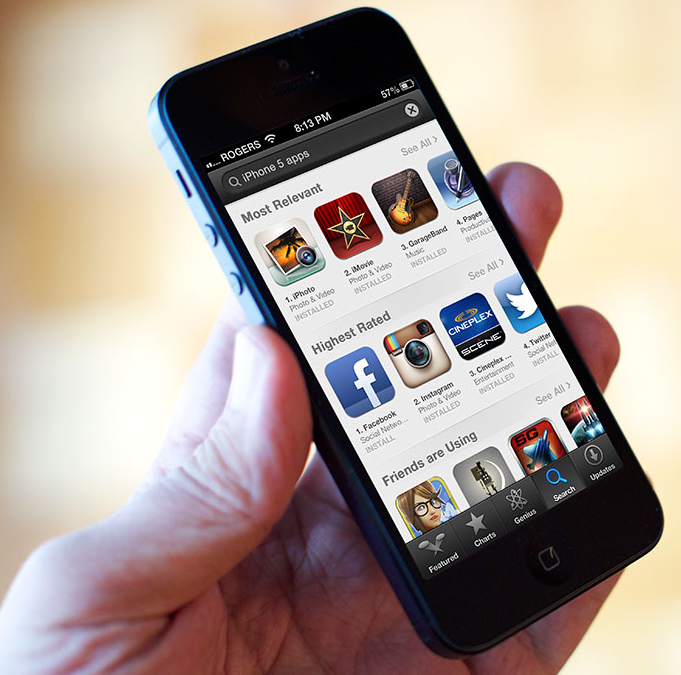 Below are 10 iPhone Apps that regularly help me as a Young Life leader. Below each link to the app I've included the cost, why I think it's worth it, and how I use it. If you have any others you'd suggest, leave them in the comments below and I'll add them. -Drew
The slogan for the app is 'Make a movie. Tell a story.' And that's exactly what you can do with Magisto. This app is AWESOME! Super easy. Super quick. Super impressive. I use it almost every Monday night, right after club. During club I try and shoot 20 secs of video of kids entering through the tunnel, get 20 seconds of a skit, 10 seconds of a hype club song, etc… We also use my phone to shoot still pictures of kids wearing good costumes before club. After club, I scroll through Instagram and click on our hashtag #NWYL. The pics other kids have posted pop up. I screen shot the best ones. After that I click the Magisto app, select the 5 videos I just shot and the best 10-20 pics including the Instragram screenshots. Then I select the Magisto theme for the video (Redneck, Christmas, Halloween) along with a song that fits with the them. Within minutes Magisto has done its magic and I have a sweet 1 minute video edited for me. Here's an example of what it looks like. To download each video is $1. Because I use it so much, I bought the annual subscription to download as many as I want for $17.99. Sounds pricey, but I totally think its worth the time it saves on video editing. After it's finished I upload it to Vimeo and tweet it out. Total time it takes to make an awesome club recap video is 10 minutes. Boom!
#NWYL Costume Club from Drew Hill on Vimeo.
When I want more control over video editing, I use iMovie. It costs $4.99, but I use it enough to make it worth it. Anytime I want to quickly edit video on my iPhone, its easy to upload footage, remove sound, add music, piece clips together. Here's a YL video I made in 5 minutes using iMovie on my phone. It doesn't have a ton of fancy effects, but it gets the job done.
I have more fun with GroupMe than any other app I use. Most YL leaders I know use it. I have a group for my Campaigners, for my Young Life team, for my small group from church, etc… It makes it easy to carry on a text conversation with large groups in an organized fashion. I also like the ability to mute groups for specified lengths of time, in case folks get chatty and I don't want my phone blowing up while in a meeting. Cost= Free.
If you have wi-fi in your club room, its nice to be able to control the slide show from your phone. Instead of using PowerPoint, we use Keynote. We still try have a high schooler run the slides from the back, but if I'm on stage and a slide isn't advancing, I can pull out my phone and control the screen from the Keynote Remote app. Cost= Free.
I used to read the paper and watch the news. Now I read Twitter and follow blogs. My guess is that you do the same. Since I started following blogs about 7 years ago, I've accumulated quite a few favorites. I use Feedly as my blog reader and am thankful it's easy to organize them into 'Friends' blogs,' 'Youth Ministry blogs,' 'Theology blogs,' 'Cool stuff,' 'Sports blogs,' etc… I follow over 100 blogs and only spend 10 mins a day scrolling through them thanks to Feedly. Cost= Free.
I love music and gladly pay the $10/month to have any song I want to listen to at my fingertips. There are tons of song lists on Spotify that help with club. We did Luau club last year, and instead of taking the time to make a playlist, I used this one Dan Johnson had already made for his club. I still like to buy music on iTunes to support the artists and to embed them into our Keynote presentations for smoother club flow, but Spotify is great for background music before and after club. Cost=$10/month.
It's the best organizing system ever. Evernote syncs with your computer and phone and enables you to file anything (pics, notes, audio files.) Get someone who uses it to train you in it and it will save you a headache down the road, but it's super helpful at keeping track of kids' names, camp lists, club talk ideas, etc… Cost=Free.
Hopefully you already have this. It's the best Bible app out there. And it's free.
There are other ways to make it happen, but a year ago I paid the .99 for MyCalendar and now every day at 10am an alert goes off on my phone telling me which of my Facebook friends have a birthday today and tomorrow. I click their name and can choose if I want to write on their wall, send them a text, or call them. Simple, but helpful.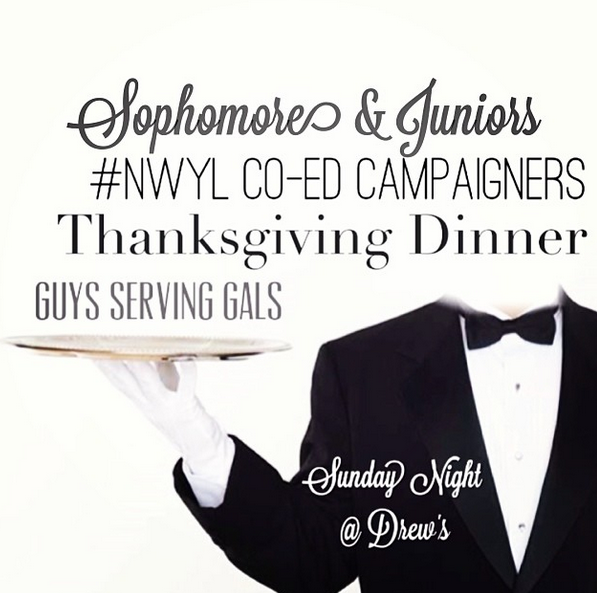 An easy, clean, quick way to put text OVER photos to post on Instagram. Our YL team uses it weekly to share information. Cost=.99.