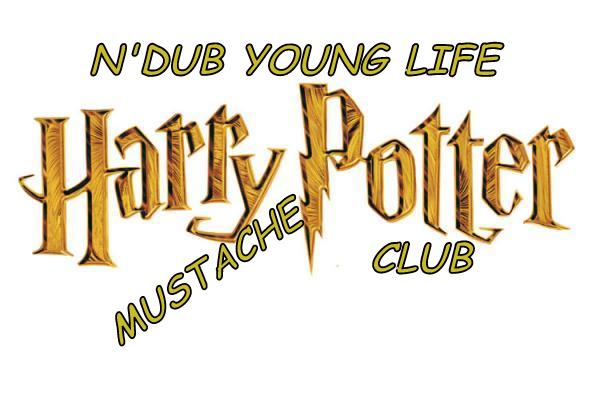 This week our Young Life team attempted our first"Harry Potter Club."Because I have never read the HP books or seen any movies (go ahead, mock me), I wasn't convinced that HP club would offer universal appeal. Thus, we decided to combine HP Club with "Mustache Club" and do a lil play on words, calling it "Harry Mustache Potter Club." While it took some explaining on the front end, I would for sure do it the same way next time. Some kids got into the mustache thing, some got into the Harry Potter thing, and some got into both.Here's a few "Harry Mustache Potter Club" ideas:Invitations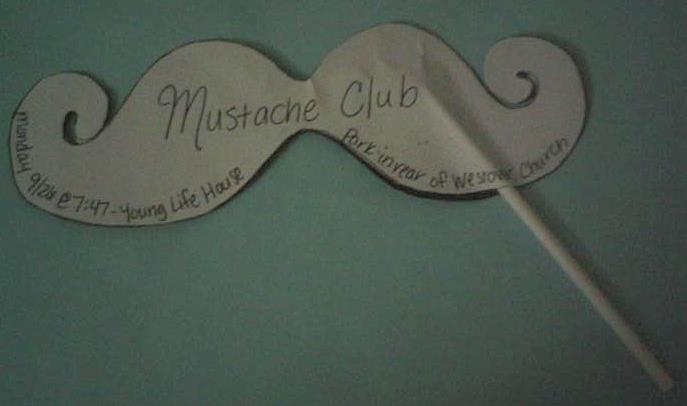 Another club recently did "Mustache Club" and created these amazing invitations they passed out at the high school. Special props to Ja'Quinn Johnson on lots of hours making mustache handle invites pictured here! QuidditchWe cut down some bamboo from a friend's backyard to use as "broomsticks" they everyone would ride on. We also used hula hoops to make the things you throw the balls through. Here's Wikipedia's how to play.Its a great pre-club activity or outdoor mixer, but requires a large field.Thanks to Ty Gallenbeck for this idea!Face PaintingCreate a booth for pre-club face painting with leaders drawing on kids faces.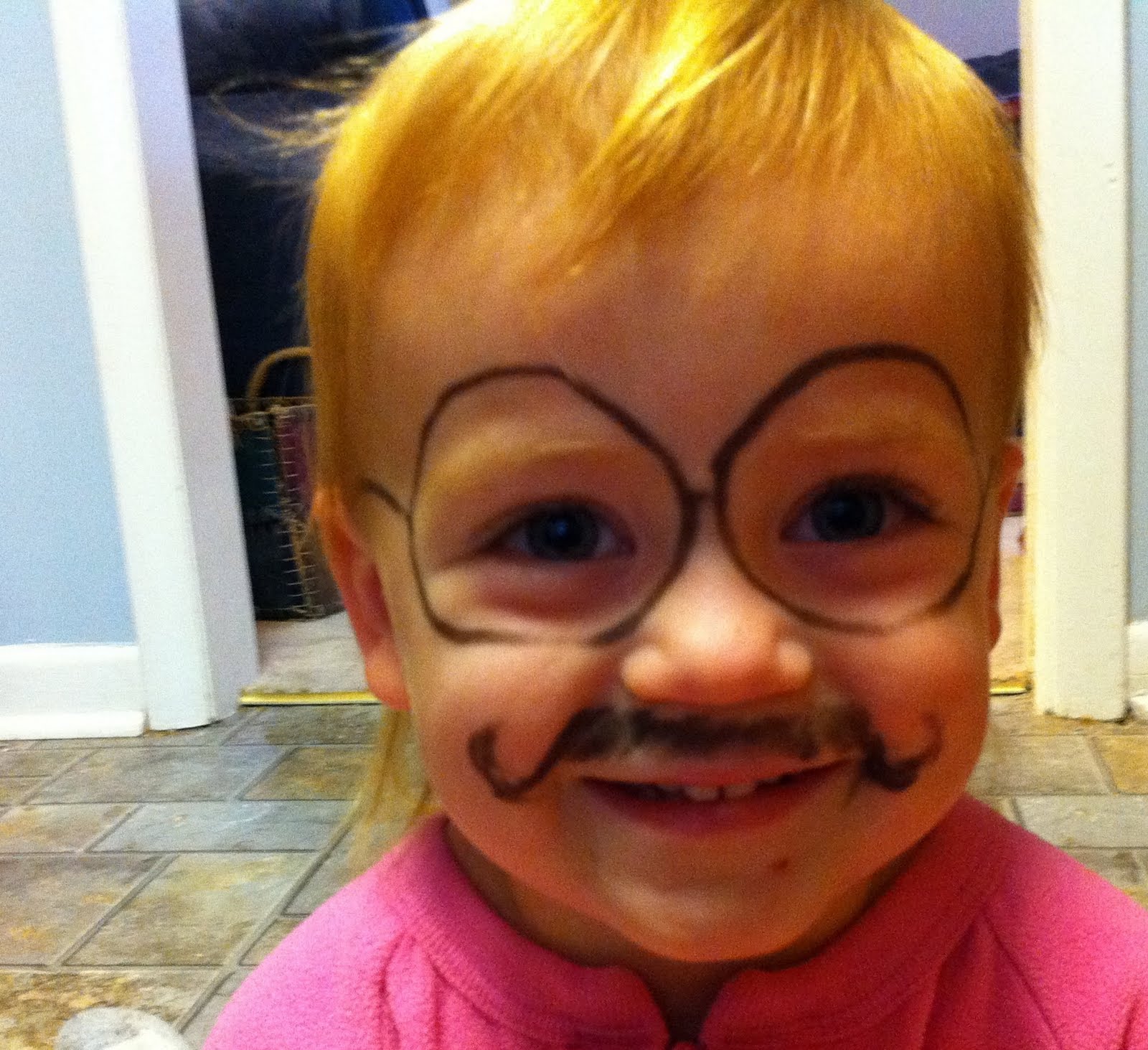 Same principle that we practice at summer camp during the Tableau night, its a special thing to look in a kid's eyes and draw on their face. Offer a choice of 3 things: Lightning bolts, Harry Potter glasses, Mustaches, or all 3. We used eye liner pens and sharpies. Set up a photo booth so you can take pics of kids after they get their faces painted.Thanks to Jessica Crouse for the lightning bolt idea!And a special shout-out to my daughter for letting me draw on her face.Magic Wands
Get campaigner kids to collect sticks one night before campaigners. Break them into "wand size" and then spray paint them silver. Pass out the wands before club.
MixerPlay a version of Birdie on a Perch called "Hedwig on a Perch." (Hedwig is HP's pet owl)Thanks to Evan Dietz for this idea!GamesSLEEPING BAG WRESTLINGbut call it "Invisible Cloak Wrestling."Thanks to Kailee HarbaughHARRY 'POT'-TER TRIVIA. Have 3 kids come up and put pots on their heads. They each pick a partner who is the most knowledgeable HP fan they can find. Their partner gets a metal spoons and uses the pot as their buzzer if they know the answer. Here is a link to download the PowerPoint for the questions we used.Once you click on the Google Doc link, click on "Actions" at the bottom of the screen and you can choose the format you would like to download, including the PowerPoint option.
PIN THE MUSTACHE ON HARRY POTTER. Same principle as the Bieber link, just buy a HP poster with a big face of Harry. Winner gets the poster.MusicWe wanted to re-write some songs with a mustache or Harry Potter theme, but only ended up getting to do one song. It's nothing super special, just a version of "Twist & Shout" called "Twist & Stache." You can download the PowerPoint slides here.Once you click on the Google Doc link, click on "Actions" at the bottom of the screen and you can choose the format you would like to download, including the PowerPoint option. If anyone has any song suggestions for mustache or HP theme, please comment below.
Talk
I shared how although I've never read any of the HP books, I still like to make fun of Potter-heads. I said it's not really fair for me to comment on a book I've never read, because obviously they must be pretty good to have sold almost 500 million copies. But I still judge them as silly magic fairy tales. I transitioned to explain how this year in Young Life we're looking in a book that has sold more than 6 BILLION copies, the Bible. But it's a book many folks have never read, and yet judge as silly fairy tales.
When Steve Chesney speaks at camps he asks campers to listen with their heads and their hearts. Heads because the Bible is an accurate historical account, and hearts because its more than just facts and history, it speaks to a place somewhere deep within us.
I then shared how many of us have prejudged who Jesus is, just like i prejudged Harry Potter. I showed this Vintage 21 Jesus Video to illustrate the false perception many of us have of Jesus. Then I transitioned into explaing the heart of God from Luke 15. Feel free to borrow any of these ideas. Creativity is just forgetting where you stole it from.HMP Club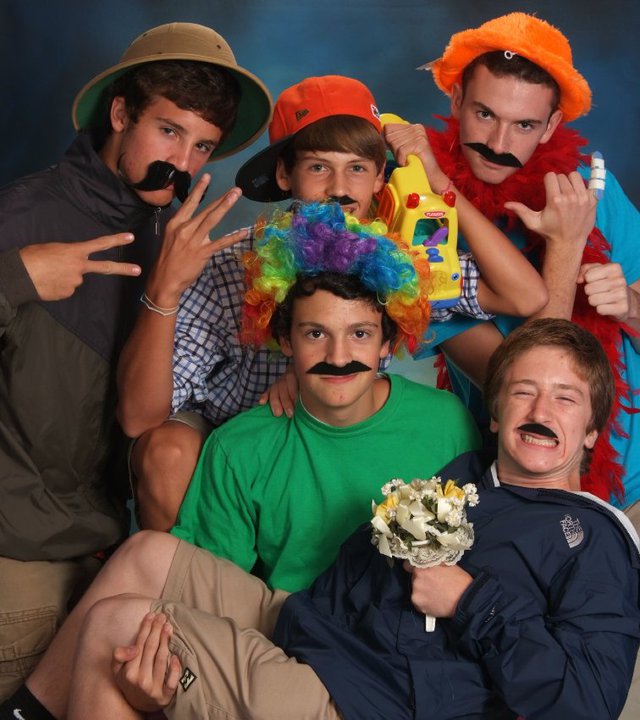 Schedule6:15- team dinner, prayer, run-thru
6:45-band practice
6:45-setup Quidditch, cornhole, kanjam, spikeball, outside lights, outside sound, facepainting booth, photo booth, sell shirts, club cards
7:30- Quidditch starts
7:30- Taking pics, painting bolts, glasses, staches on faces
7:55-Seniors form tunnel
7:58- enter to song
8:00–Stache & Shout
8:03–Tonight yes tonight
8:04- Thirty sec Dance party
8:05-Tonight, Tonight
8:08-take a seat
8:09- 'Save a horse'
8:11- Clevis & Buford run-on –Pin Mustache Harry
8:15- Drew announcements
8:19- Skippy interrupts
8:21- Flaming hoop
8:24- Baby
8:27- Just the way you are
8:32- Dana with Harry "Pot"ter Trivia
8:38- When I needed love
8:42- The Valley
8:45- Anna intros Drew
8:46- Drew speaks
8:59- hit the music!
Here's an incredible YL video that needs to be shared. It stars "Larry Potter" who has quickly become a summer camp program character living legend.

I'm On a Yacht " Larry Potter Version" from colt helton on Vimeo.
What ideas would you add for "Harry Potter Club" or "Mustache Club?" Comment below and I will update the post with your idea.