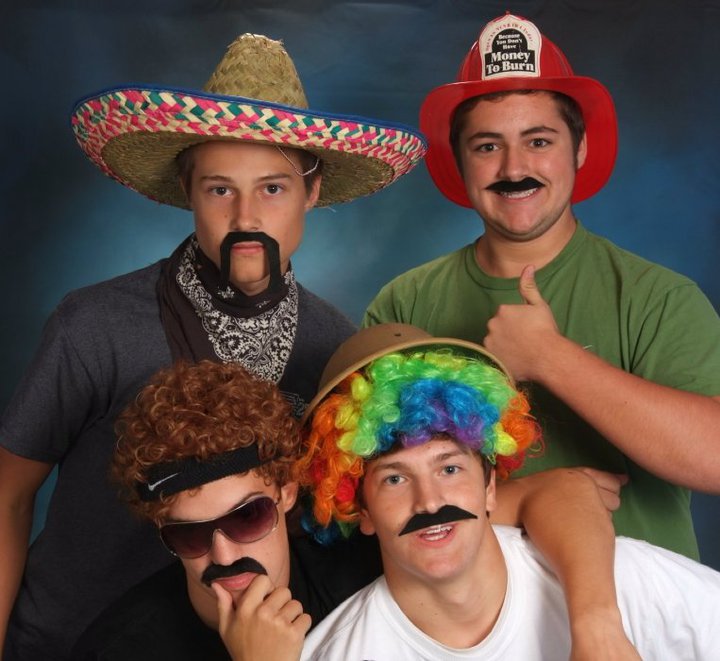 This was a real winner for us in 2010. Everyone wore fake or drawn on mustaches to club. That one Junior guy on the football team who hit puberty in 4th grade showed up with a sweet real 'stache, but it wasn't better than the 'stache one of our leaders shaved into his back hair.In 2011, we decided to switch it up a bit and combined Harry Potter club with Mustache club. Here's all the details of Harry "Mustache" Potter Club.
If you do it in February, you can call it "Furry February Club." If you do it in March, "Mustache March."Pre-Club Activity
We set up a photo back drop, grabbed our entire skit closet, provided 'staches to kids who didn't bring them, and took a ton of great pics that stayed in the "Top News" in everyone's facebook feed for awhile. It was also a killer way to learn lots of new names to go with the faces under the 'staches.
Games"Pin the Mustache on Bieber"YLplaybook.com also posted this hilarious game.Instead of Bieber, you could enlarge a picture of that YL leader who can't really grow a stache and pin it on him.Paper, Rock, Scissors
This game is stolen from YLhelp.com Color a mustache on everyone's finger and have them play a form of Paper, Rock, Scissors, except it's: Mustache, Unibrow, Sideburns
Mustache – one person stands there while someone else puts their finger under the persons nose
Unibrow – one person stands there, other puts up a mustache, and the other puts up a unibrow
Sideburns – one person stands there and puts up a mustache, other puts up a unibrow, two people put up sideburns on each side.
Invitations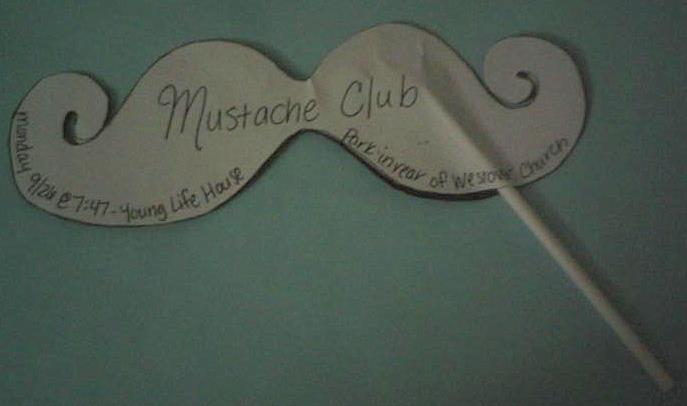 Another club in our area did "Mustache Club" and created these amazing invitations they passed out at the high school. Special props to Ja'Quinn Johnson on lots of hours making mustache handle invites pictured here!
What ideas can you add? Please comment below.