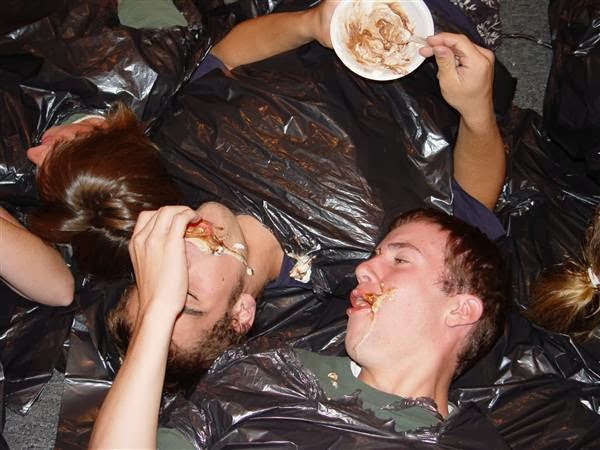 There were over thirty game submissions that came in this week and most of them are AWESOME NEW games I can't wait to share. Each day this week I'll post a new game on the blog.
I numbered all the entries and randomly selected three numbers to win the 'Merica shirts. And the winners are…
Savannah Hardy with 'Marshmallow Shooter'
Alli Bixler with 'Gone Fishin'
Chad Borgestad with 'Banana Slap'
Congrats Savannah, Alli, and Chad!!! Email me your addresses and sized and I'll mail the shirts out this week.
I know many of you who didn't win still want a shirt. If so,email me your name and size. If we have any shirts left over after club tonight, I'll be glad to sell them.
After posting each game this week I'll add them to the 'Games' tab above. By the week's end the current list of just twelve games (below) will be closer to fifty. If you have additional game ideas to submit, please send them in this format. Sharing is caring.
All-Club Mixers
Don't Fumble (Football Balloons)
Up-Front Games (with 2-12 contestants)
Pre-Club Games