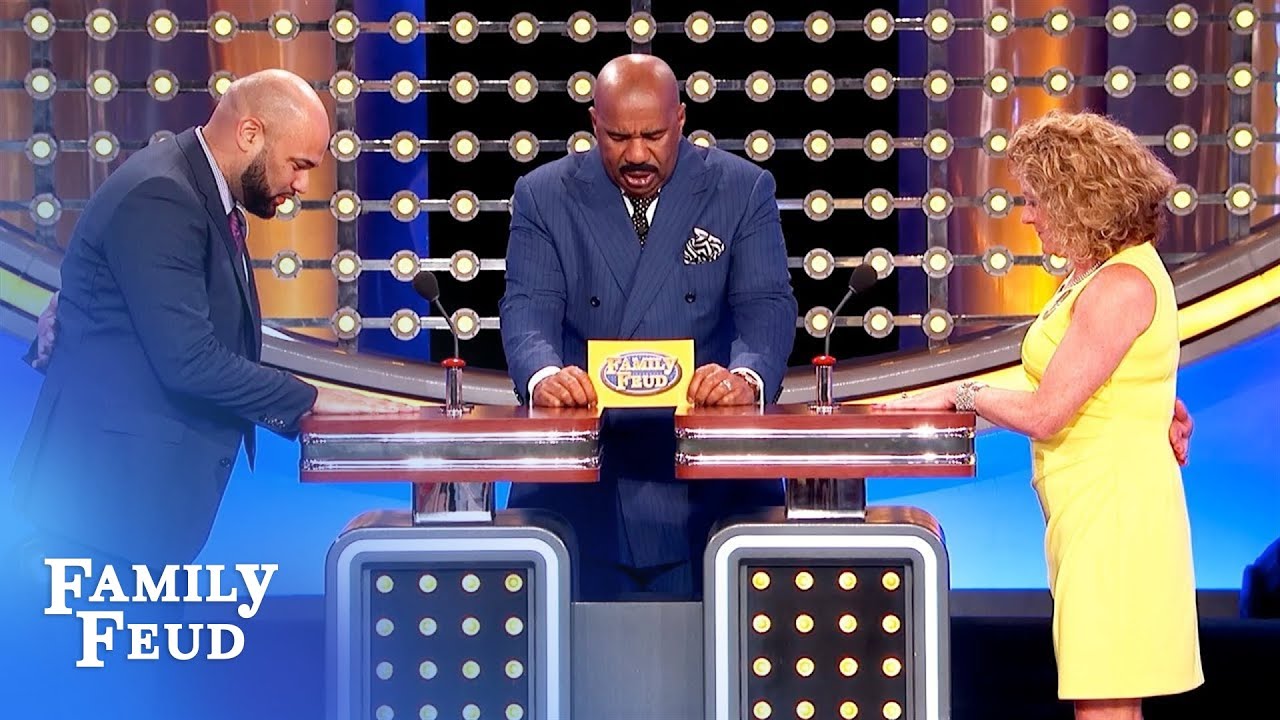 Trivia is always a great go-to mixer/game. It seems that it works for all ages- WyldLife, Young Life, and Young Life College.
For this sports trivia game, you could divide your club into 2 teams and have them pick the 5 people on their team who have the most knowledge of sports trivia. 
Then, line the 10 contestants up like Family Feud, 5 on each side of the buzzer. I like to use a large cooking pot as a buzzer and have a kid put the pot on their head. Then, contestants ring in by hitting the pot with a spoon. The first one to buzz in gets to answer. If they get it wrong, the other team gets a chance to steal. The loser of that question rotates in and becomes the pot wearer for the next question.
You could run the game as a game show host and play game show sound bites such as crowd applause for a correct answer and a whammy buzzer for wrong answers.  
You could also run it as a ref with a whistle and coach's shorts. Get creative. 
I looked online and found a ton of good questions that are listed below. Don't use all of them or it will take an hour, but go through and pick out the ones that you think would work best for your club.
You can download a Word doc with all the questions here.
Sports Trivia
EASIER
Who has won more tennis grand slam titles, Venus Williams or Serena Williams?
Serena Williams.
How much did it cost advertisers to air a 30-second commercial during the 2019 Super Bowl?
1, 5, 10 or 20 million – 5
What country was LeBron James born in?
USA
What is older, J-Lo or Nerf football?
J-Lo- Jennifer Lopez was born in 1969, Nerf in 1972.
What is the regulation height for a basketball hoop?
10 ft
What is the meaning of the term "Love" in the sport of tennis?
Zero
MEDIUM
How many NBA championships did Michael Jordan win with the Chicago Bulls?
3, 6, or 9   (6)
Which Jamaican sprinter won gold medals at the 100m, 200m and 4 x 100m relay at three consecutive Olympic Games from 2008 – 2016?
Usain Bolt
Which golf tournament did Tiger Woods win by 12 strokes in 1997 to record his first major championship win?
The Masters
In horse racing, the Triple Crown is awarded to a horse which wins which three races?
Preakness Stakes, Belmont Stakes, and _____ The Kentucky
Derby,
What Football position shares its name with a way to score 2 points?
Safety
What is the highest possible score in 10 pin bowling?
100, 300, 500 or 1000
(300)
What college sports team did Michael Jordan root for as a kid?
UNC, Duke or NC State- NC State, but he wanted to play at
UCLA
HARDER
In what state is the Pro Football Hall of Fame located?
Canton, OH
Who first ran a 4-minute mile?
Roger Bannister
What country was Kyrie Irving born in?
Australia
Which is the only NFL team to go a whole season undefeated, including the Super Bowl?
The 1972 Miami Dolphins
What Boston Red Sox player has the most career hits?
Red Sox great Carl Yastrzemski is the Red Sox player who
played their whole career with the club with the most career hits at 3,419.
What year was the first Super Bowl Played?
1913, 1941, 1967, 1979 or 2001  (1967)
Which NFL legend and rushing champion also went on to win a season of "Dancing with the Stars"?
Emmitt Smith
How tall is former NBA player Mugsy Bogues?
5'3
In the sport of tennis, the acronym ATP stands for what?
Association of Tennis Professionals
In 1990 two major league greats made baseball history by becoming the first father-son duo to hit back-to-back homers in an MLB game.
Ken Griffey
RIDICULOUS
Name one of Cam Newton's children
He has four children — 11-year-old Shakira, the daughter of his girlfriend Kia Proctor, and his and Proctor's children, Chosen Sebastian Newton (who'll turn 3 on Christmas Eve), Sovereign-Dior Cambella Newton (who'll
be 2 in February) and Camidas Swain Newton (who was born in July).
Who was the NFL MVP in 1983?
Joe Theismann
In 1920, the University of Texas football players had their mascot at the annual sports banquet under less than ideal circumstances. What were those circumstances?
Poor Bevo was, in a sense, the guest of honor. He had been fattened up, slaughtered and served as the main course at the banquet. Kinda horrifying, right? Well, apparently the university was short on cash and
shouldering the cost of tending to Bevo wasn't a top priority. Since he was not tame enough to roam wild, they ate him.
Who was the MVP of the 2010-11 NBA Regular Season?
Derrick Rose
Which Super Bowl had the most points ever scored?
Super Bowl XXIX (29), played in 1995 between the San
Francisco 49ers and San Diego Chargers, combined 75 points, with the 49ers
emerging victorious by a score of 49 to 26.
Though Wimbledon is a pretty big deal today, the very first tournament was scheduled in 1877 as a fundraiser for England's preferred sport of the day. Name that sport!
Croquet
Presidential ceremonial pitches have been a tradition in MLB since opening day of the 1910 season. Who was the first president to throw out a ceremonial first pitch?
William Howard Taft
In which year did Spanish tennis legend Rafael Nadal win his 15th grand slam title?  
2017
Which famously rotund athlete once scarfed down a dozen hot dogs and shotgunned eight bottles of soda in between games of a double header? 
Babe Ruth
In what year was the Ice Dancing included in the World Championship? 
1952
What is the nickname for Purdue's sports teams?  Boilermakers
There's only one athlete to hit an MLB home run and score an NFL touchdown in the same week. Also the only person ever to play in both the World Series and the Super Bowl.
Deion Sanders
In 1999, the Chicago Bulls traded superstar Scottie Pippen to which other team?
Houston Rockets
Which player holds the distinction of being the all-time touchdown leader in NFL history?
Jerry Rice (208)
On this date in 1992, Christian Laettner hit a famous shot to help Duke beat Kentucky and advance to the Final Four. Name the date, final score or how much time was on the clock when he hit it.
March 28, 104-103, 2.1 seconds
Who played and won the 1962 World Series.
New York Yankees over San Francisco Giants (4-3)
What was the score of game 7?  
 1-0
If you would like to join the Young Life leader email list, sign up here in 30 seconds and get an "extra special" YL leader email every other month (6/year)!