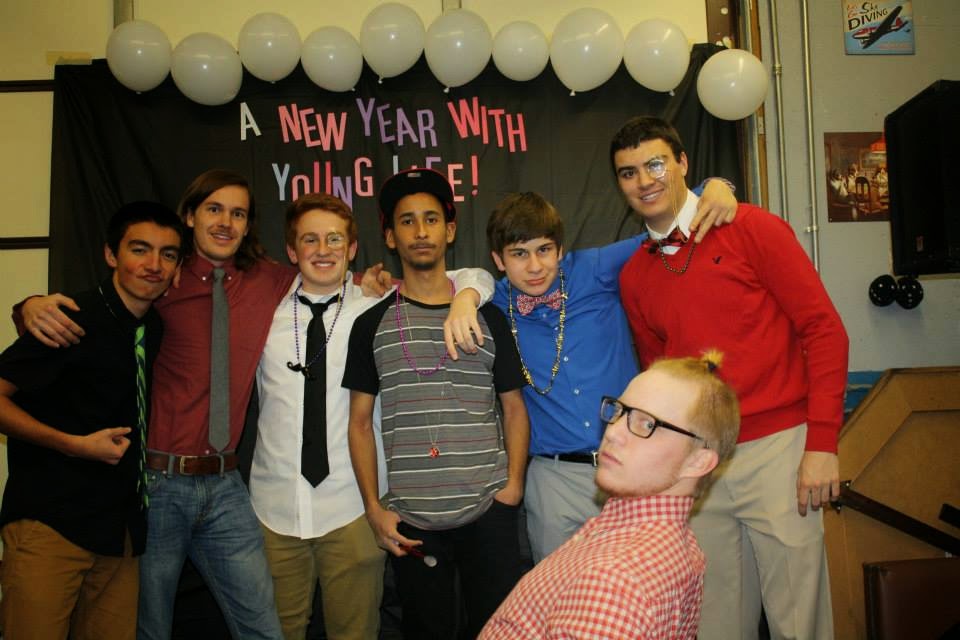 Below is a great idea for starting off the new semester. It was shared by Lauren Bowen, volunteer leader in Rockingham County, VA in 2017.
Last year my YL team and I wanted kids to return to a warm welcome after us being apart over the holidays. The first club after Christmas break can be a challenge–making sure that we don't just put on an event, but that we reconnect with kids and continue to build relationships with them.
Our idea?
"Ringin' in the New Year (a little late) with Young Life Club!"
We did it last January and kids LOVED it and definitely responded. We spent the first 30-minutes of club just hanging out to meet new kids and reconnect with the ones we already knew.
Club elements we included to ring in the new year: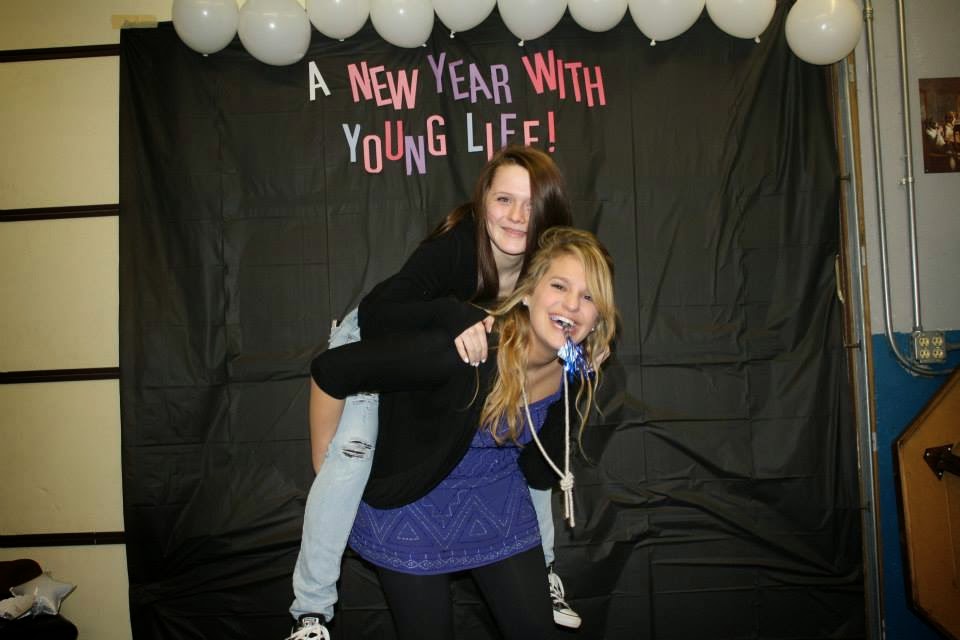 A photo booth for the kids to take pictures. We encouraged kids to dress "Classy and Flashy!"
We asked Campaigner kids and their parents to bring an appetizer to share (It is essential to bring Campaigners in on this so they share responsibility and ownership of Young Life in their school)
We started club with the Times Square Ball Drop! We counted down together and went crazy with noisemakers! So fun!
Instead of the usual songs, we did a "Best of 2016" mashup!
Since we opened the evening with a 30-minute hangout, we didn't do a skit or run-on. We created a mixer instead! We split the kids into their grades. We gave them about 5 minutes to write a toast to represent the past year. Then one person from each grade presented the toast. It was fun, and a good laugh!
Lastly, my teammate, Terry, shared with the kids what Young Life was all about, why we wanted to get to know them, and that we welcome them to come hang out with us or talk about life anytime!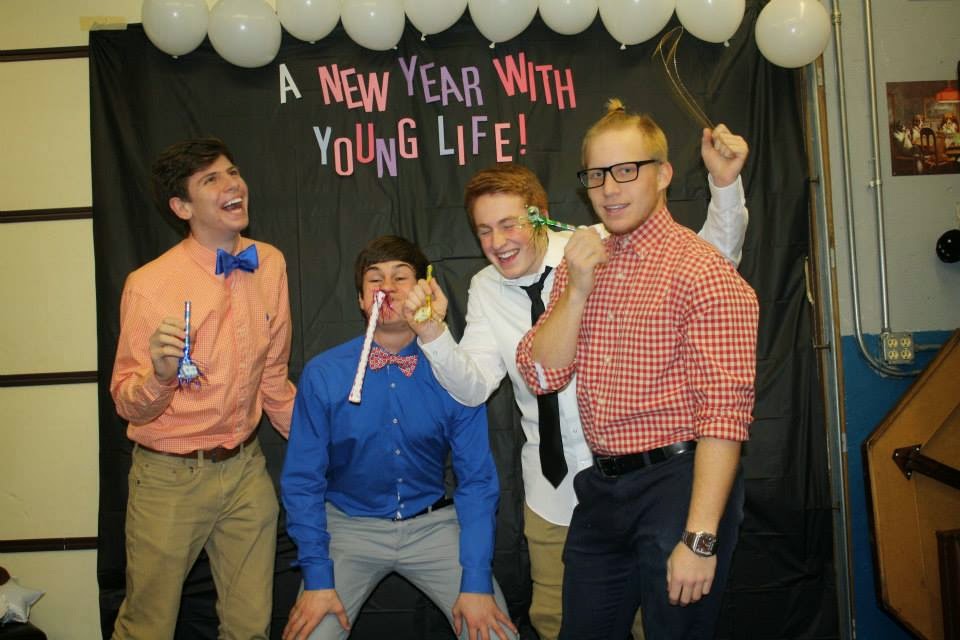 We rang in the new year with our first club centered on relationships, unity within the school, and Jesus. We can all toast to that. We hope this is idea is helpful and encouraging as you start club this semester.
Happy 2020!