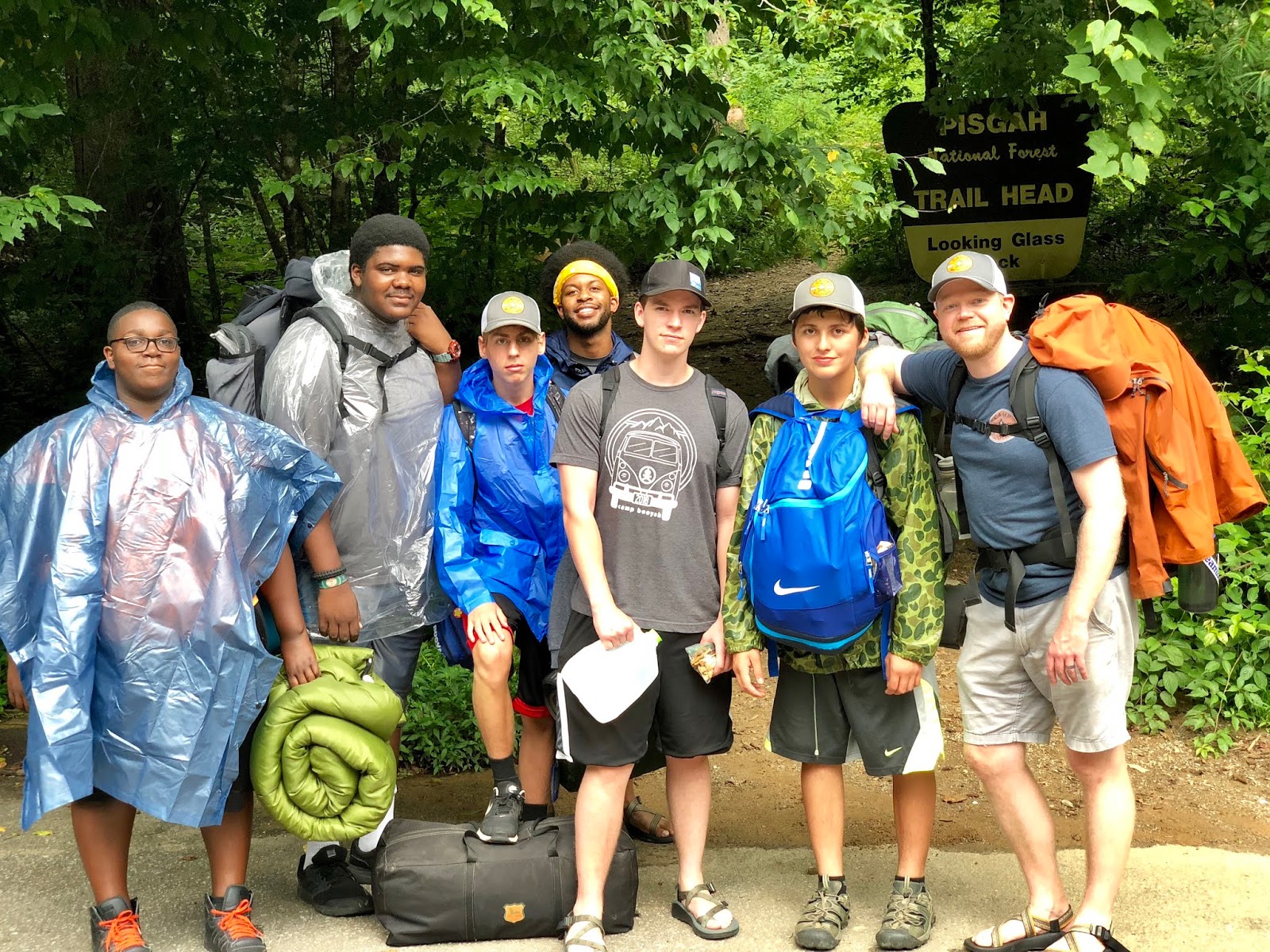 Teenagers have a natural instinct for adventure and the upcoming summer offers fantastic opportunities for spontaneity.
For the past twenty years I've been taking high school guys on a summer adventure trip in the North Carolina mountains. We hike, camp, fish, jump off cliffs, and ride down waterfalls. We sleep in enos, build campfires and have cabin time under the stars. And it usually costs less than $75/person.
Young Life camping doesn't just have to happen at a Young Life property. Below are a few tips to help you plan your own mini-camp experience.


WHO


The best way to begin is to simply make a list of 10 names of your friends that you'd like to invite on the adventure. If you have a Campaigners group, take them. If you don't, this is a great way to launch one! Start praying for the kids by name and the specifics of the trip. Experience the thrill of watching God answer your prayers. Faith is the first adventure!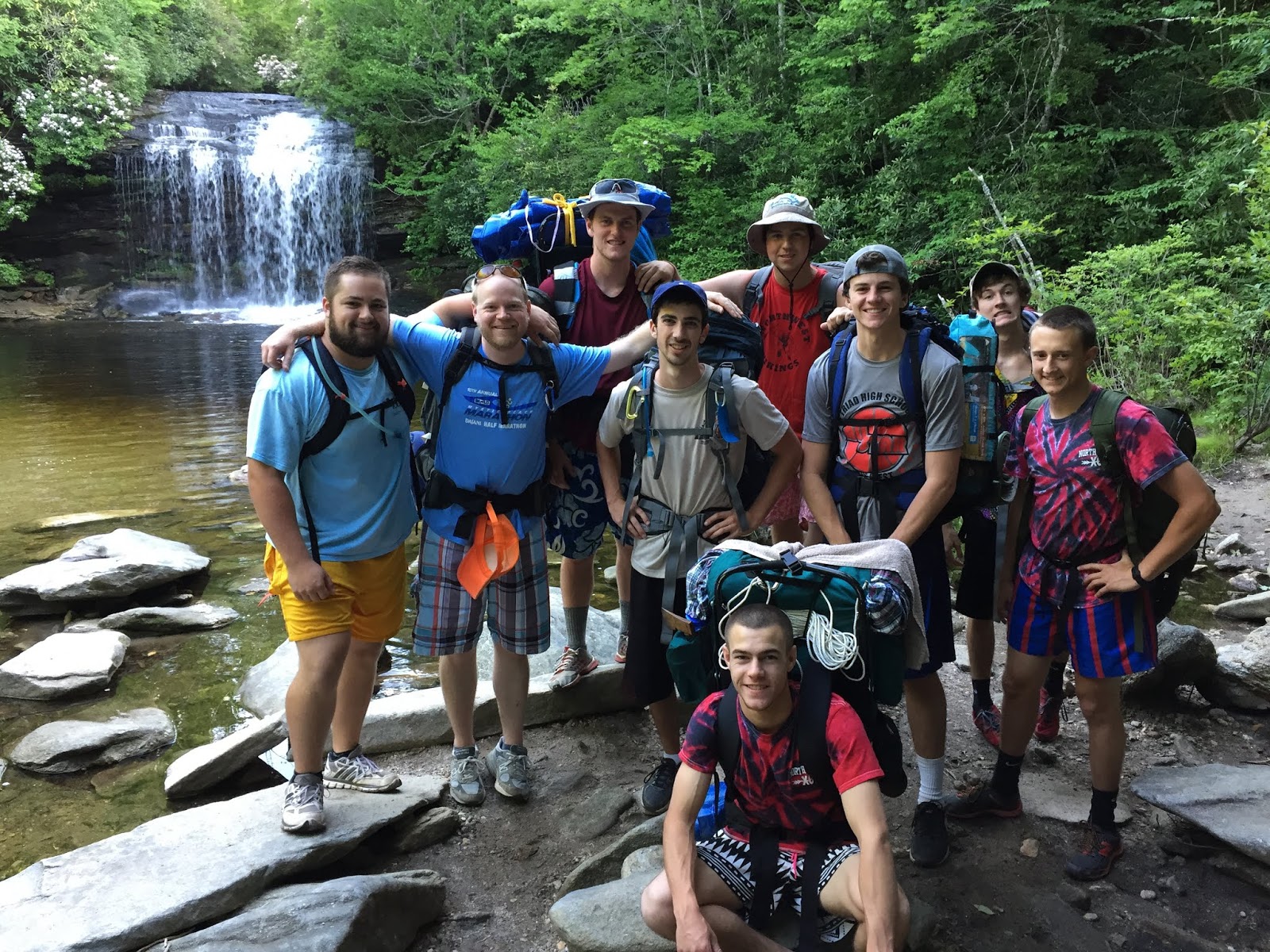 You need to have at least 2 adults leading the trip. If there's not another leader on your Young Life team who can join you, consider asking a parent or someone on the committee to come along.
WHERE

God has created an amazing playground in the great outdoors. Talk to outdoorsy folks you know and find out the best camping and adventure spots near you. Odds are there are some great hiking trails and water spots within a couple hours drive. Get OUTSIDE! It's amazing how clearly kids can hear God speak when they get out of their comfort zones and away from screens! (Don't allow phones, even for pictures!)
WHEN


Picking the right dates is key. If you plan a trip and everyone is at football camp or on family vacation that week, it's going to be a bust. Parents know their kids schedules better than they do, so you need to communicate with them. If you don't already have their email addresses, text your teenage friends and ask them to send you their parents' emails. Write a well-written explanation of the trip you'd like to take and send it to parents. Before you send it, look at your calendar, find a few possible dates that work, create a Doodle poll, and then email parents.
SAFETY

Make sure you have gone through all the proper Young Life safety procedures. Background checks for leaders, driver safety course, permission forms for kids, etc… Talk with your Area Director! And when it comes to risky adventures, sometimes being wise doesn't feel as fun. Let's remember that we are being entrusted with precious lives, so let's always lean into making the wiser long-term choice rather than the one that seems like a good idea in the moment. Bring a first-aid kit. Know where the closest hospitals are. Check for ticks.
PLAN TOGETHER


Invite those kids (and the other leader) into the trip planning process. Few things are as bonding as choosing your own adventure together. When they help plan it, there's much more buy-in. Pull out a map. Google "best hikes in X area." Research together and go explore!
SHIRTS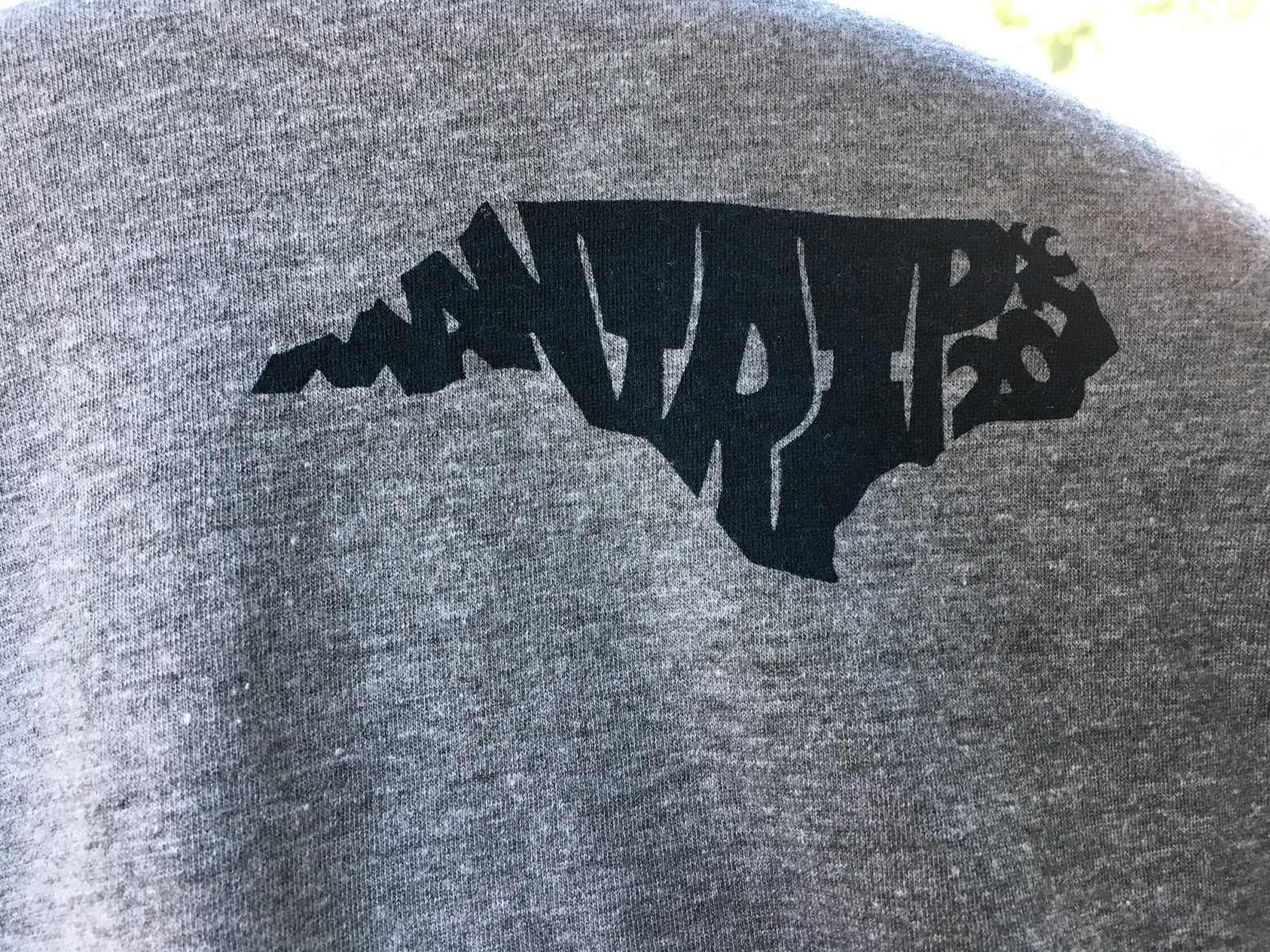 Most years we make a "ManTrip" t-shirt. I still see guys wearing them a decade later. It can be costly to only print a few shirts for a small group, but it's a fun keepsake and reminder of the adventure. Not at all necessary, but a fun add-on. In 2016, one of my Young Life guy's girlfriends designed our shirt. Check out the sweet "ManTrip" logo she designed pictured here as the state of NC.
SAMPLE SCHEDULE
Below is a sample schedule from the trip I take each summer. I've taken guys groups and co-ed groups. If you live in GA, NC, or TN- the Pisgah National Forest area near Carolina Point is AMAZING!
MONDAY
10am-meet at the YL house in Greensboro
12- lunch in Hickory (bring $)
2:30- Pisgah National Forest
3:30- The Hole
5- Hike Looking Glass hike (1.5 hours up) 6.5 miles round trip
6:30- make camp, dinner at summit
9- Campaigners time up top
TUESDAY
7:30- breakfast
8- Time alone with God
8:30- Hike down
10- Drive to Gorges State Park and play at Turtleback and
Rainbow
4- Panthertown Valley hike
6- Camp next to Schoolhouse Falls and make dinner
8- Campaigners time up top
WEDNESDAY
8am- breakfast and time alone with God
9am- Drive to Paradise Falls
2pm- surprise stop
6pm- head home and eat on the way
10pm- arrive at YL office
SAMPLE PACKING LIST
-$15 for 2 meals on the road
-water bottle full with water
-An extra gallon jug or 3 liter bottle full of tap water
-eno or sleeping pad
-sleeping bag
-pillow
-bible and notebook
-rain jacket
-swim suit
-water shoes (chacos or sandals)
-hiking/running shoes
-Bug spray/Sunscreen
-headlamp/flashlight
-towel
-pocket knife
-camping chair (optional)
-toothbrush/paste (not-optional)
-deodorant
-daypack (backpack will work)
-shorts/t-shirt
-hat/bandana (optional)
-socks/underwear
-plastic bag for wet clothes
-snacks
-NO PHONES (bring a camera if you want)
If you need help or advice, talk to seasoned staff folks in your region. And don't hesitate to reach out if I can be a help! Email me here.
—
Written by Drew Hill.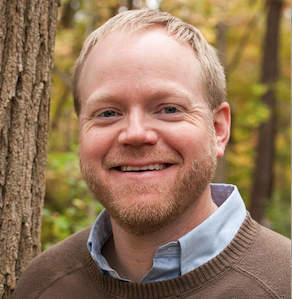 Drew is a pastor in Greensboro, NC and also on staff with Young Life in the Global Innovation and Training department. Drew started the Young Life Leader Blog in 2010 and has written a best-selling book for Young Life leaders called "Alongside: Loving Teenagers with the Gospel."