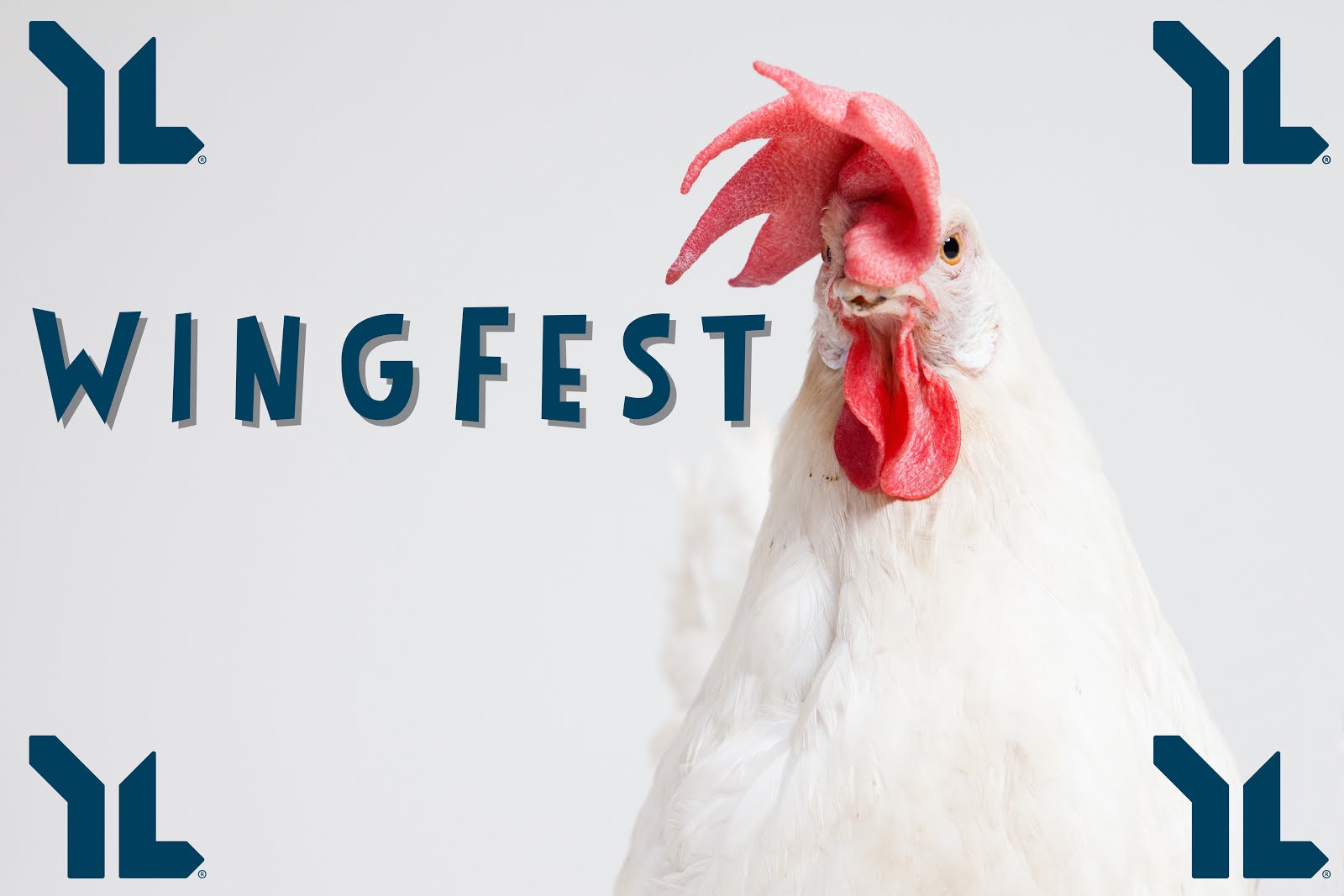 A guest post by Jason Talley, volunteer leader in Garland, Texas.
We recently put on our 2nd annual "1,000 Wing Eating Contest."
I've received several requests as to how we put this event on and what all went into it. So, here we go:
Promotion
Because of the name recognition of Young Life and our consistency within the school over the past three years, we've been blessed to be able to become an official club of the school. I'm pretty stoked because we will be in the yearbook for the first time this year! Because of this connection our team is able to post flyers around school and pass them out during lunch. We printed roughly 1,200 flyers and went to the school four times the week before and the week of our meeting to pass out the flyers and tape to the kids. They posted the flyers for us. Every bathroom was covered and almost all the walls and doors on campus. This obviously caused a lot of commotion. Additionally, while I was at the school I would carry around a stack of flyers and would just randomly start talking to kids about it. Many of them had already heard, but had questions – which I was able to answer.
Even if it's not 1,200 flyers taped to every wall in school, figure out some way to get the word out the event is happening. For a similar event, we just gave 100 1/4 page flyers to kids to give to their friends, that worked amazingly as well.
1,000 WINGS! Why 1,000 wings?
…Because it sounds awesome!
Since it's the beginning of the year, most places have a quota of donations that they are trying to meet. Why not jump on that opportunity and let them know you have a reason for them to give?! I called Buffalo Wild Wings and told them what we were doing. I point-blank asked them if they would be willing to donate 600 of the 1,000. That's roughly $550.00 worth of wings. Without hesitation, they agreed. We ended up paying $360.00 for the remaining 400 wings -and with us being a non-profit we were able to get them tax free!
I asked them to make 800 Mild and 200 Hot – because we would be mixing them up so the kids never knew what they would be getting. (Insert "evil chuckle" here)
Be sure to order at least two weeks in advance and call on the day of to make sure they have everything ready by the time you arrive. BWW is always amazing when it comes to this.
Additionally, they are typically willing to throw in some wing boats and napkins! Don't be afraid to ask!
KEEP THEM HOT!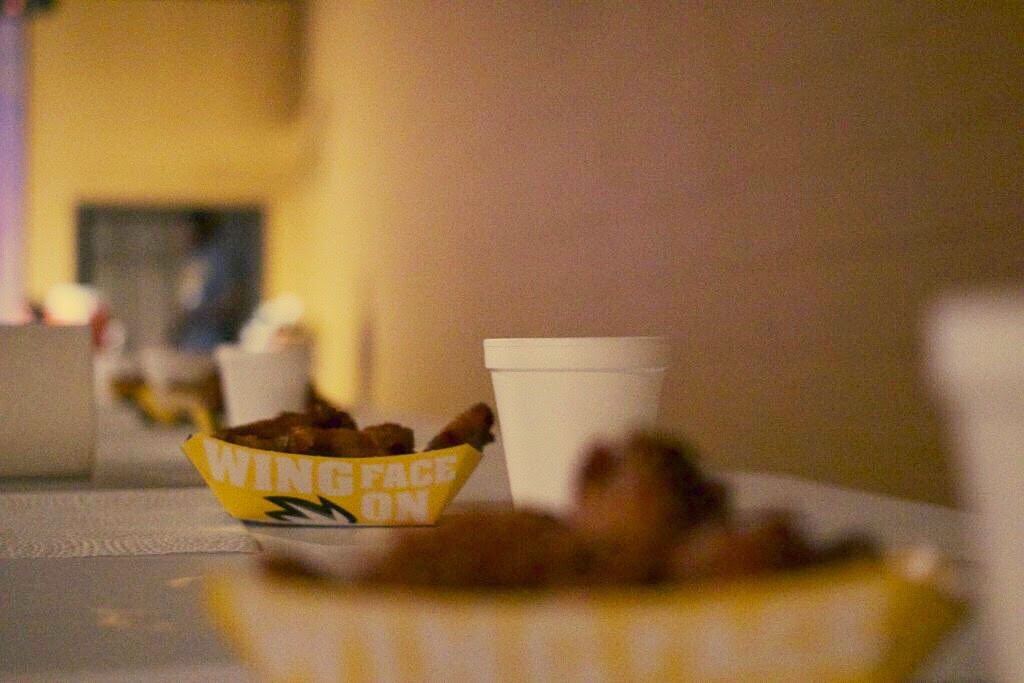 Our biggest complaint our first year was the wings were cold. I picked them up around 3:30 and we didn't have our event until 7:30. This is because I had a TON of set-up and preparation to do beforehand and that was the only time I could get them. If this is not the case for you, get them as late as possible. Otherwise, be sure to have a warming station with some stands and warming candles to keep them hot!
If you ask BWW nicely, they will double line the pans for you so you can put water in the bottom pan to make sure you don't burn the wings.
Games
We did three major games.
The Cleanest Bone
The Most Wings
Team Wing Eating
The Cleanest Bone
Since we had so many kids, we lined up six six-foot tables and set up 20 places with wings, paper towels and water. Each boat had 5 wings in it. We started first with 20 guys then 20 girls. They were randomly selected by their birthday month.
At the end of the game we grabbed the two winners and brought them up to the front.
They won an awesome bib and a free Young Life t-shirt!
The Most Wings
We ran this game in the exact same way as the previous, except we put six wings in all the boats instead of five. There were also leaders running back and forth in front of the kids putting new wings in the kids' boats as they got down to only two left.
Our boy winner ate thirteen wings in two minutes. We had two girls tie at eleven and had a run off with the winner eating an additional four!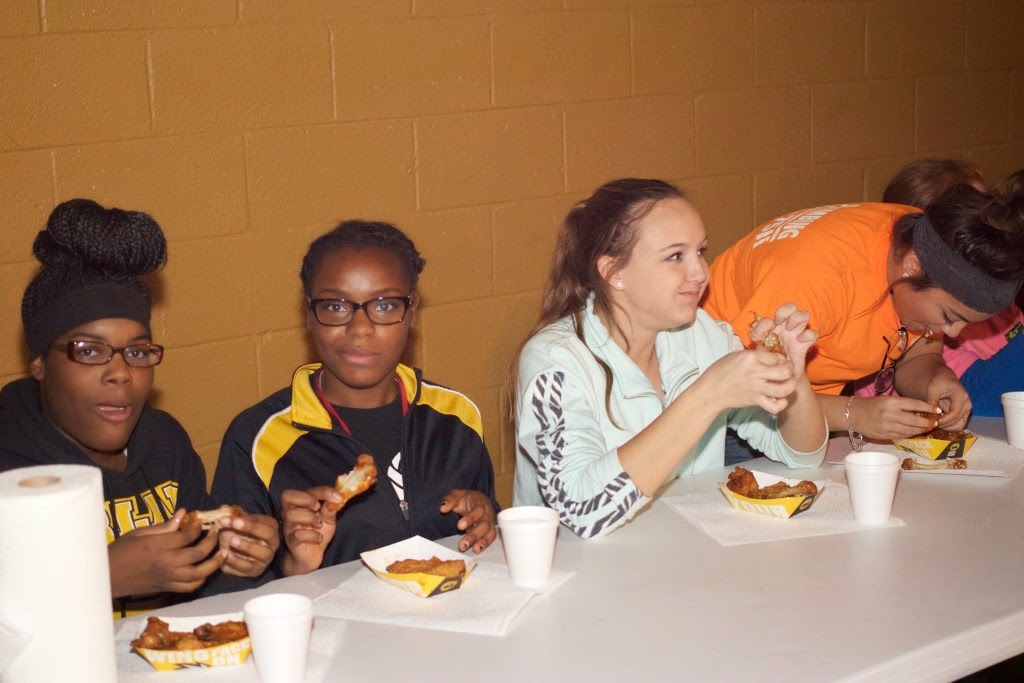 Team Eating Contest
By now, almost all the kids (at least 80) had participated in the games. But we want EVERYONE to be involved. So, this last game is by far the craziest!
We combined all the remaining wings into four pans. Making four "eating stations" (two six-foot tables side-by-side.) These stations were in the four corners of the building so there would be enough room for all the kids to gather around the entire table. Their challenge: Eat all the wings in your pan within a five minute time limit.
The team that won was sure to let us know… They din't actually "win" anything – except some sweet bragging rights.
Their job – make all the meat on all five of those bones completely disappear in two minutes.
We gave the kids an additional five minutes to eat as many wings as they could manage. By the end, they were all gone!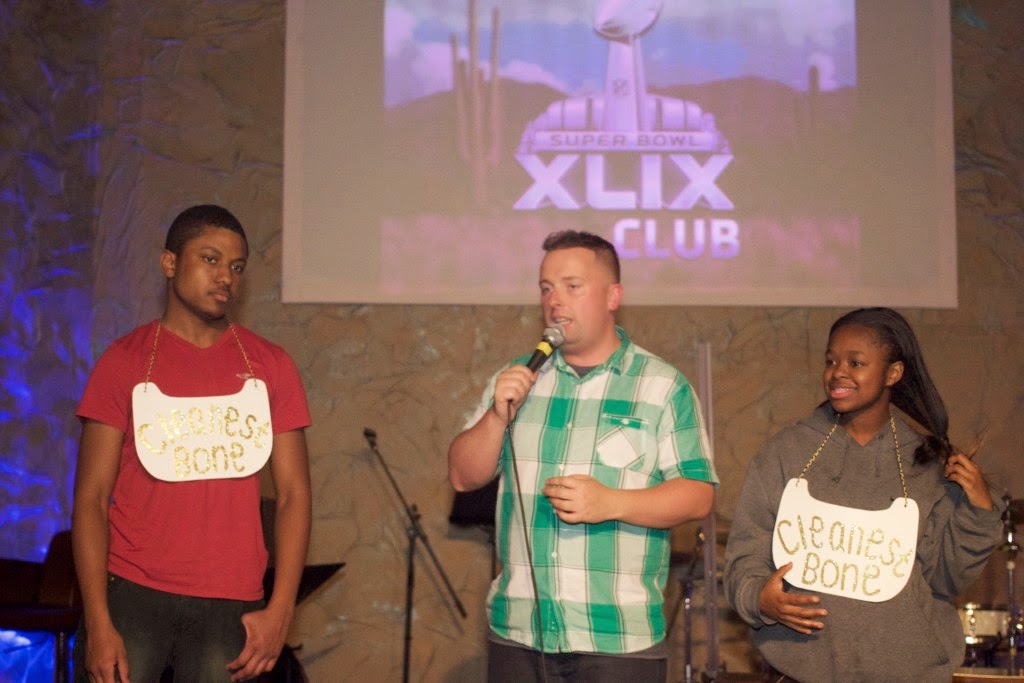 This is always one of our most memorable nights of the year. I hope you can steal a few of these ideas and use them the best way possible for your club. If you have any questions about anything or just want to chat, feel free to comment below.
Find even more details here on how to we hosted a YL WingFest in our area.