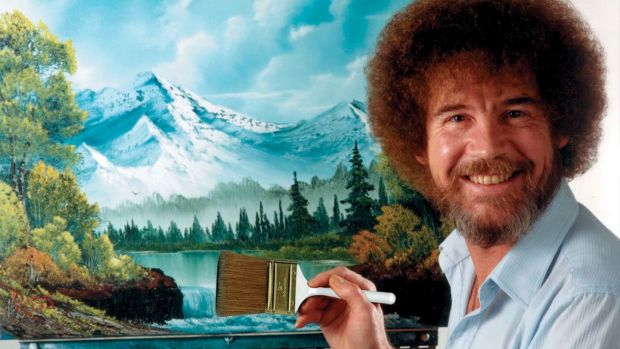 Shared by Jay King, Raleigh, NC.

Materials Needed
Jelly
ketchup
mustard
whipped cream
3 paper plates
3 trash bags to cover shirts
If playing inside, bring something to cover the floor
Skit Characters

We used Rob Ross, Bob Ross' brother. The goal was to learn the art of a steady hand in painting so Rob Ross could find his protege to teach at fall camp. You could incorporate your current run-on characters as well.

How to Play
Select 3 guys and 3 girls
Take the "paint" materials listed above and put them on the plates like a paint palette.
Select a painting. It can be this Bob Ross painting pictured here (or any kind of painting)
Project the painting in the background on the screen.
The guys face the audience and kneel in front of the girls.
The girls face the screen and the painting.
The girls have 90 seconds to paint the painting on the guys' faces using the "paint" provided.
At the end, the audience selects a winner by applause.
Award a prize. Here are some great prize ideas.
Thanks to Jay King in Raleigh, NC for sharing this game with us! If you have an idea to pass along, here's how you do it!