Need an upfront game for Club this week?
Materials
Curtain rod
2 rolls of toilet paper
2 empty soda cans with top attached
String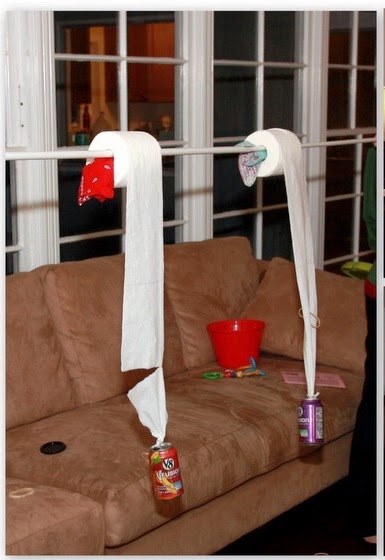 Instructions
Slide two rolls of toilet paper onto rod with one roll on each end.
Tie one end of string to soda can pop top and other end of string to end of the toilet paper roll.
Repeat for other soda can and second toilet paper roll.
Have individual players or two teams of two shoot rubber bands at soda can.
First team to break the toilet paper wins.
I discovered this game here.