A Simple Way To Inspire Leaders
I still remember the exact moment I knew I wanted to become a Young Life leader.
I was sitting among fifty freshmen in the lounge of Winston dormitory on the campus of UNC-Chapel Hill. We'd been meeting together every Sunday night all semester. It had been a mishmash of mixers, Bible study, fellowship, and Young Life leader training. One particular night, towards the end of the semester, our Area Director told the story of David Livingstone. That's when it clicked for me.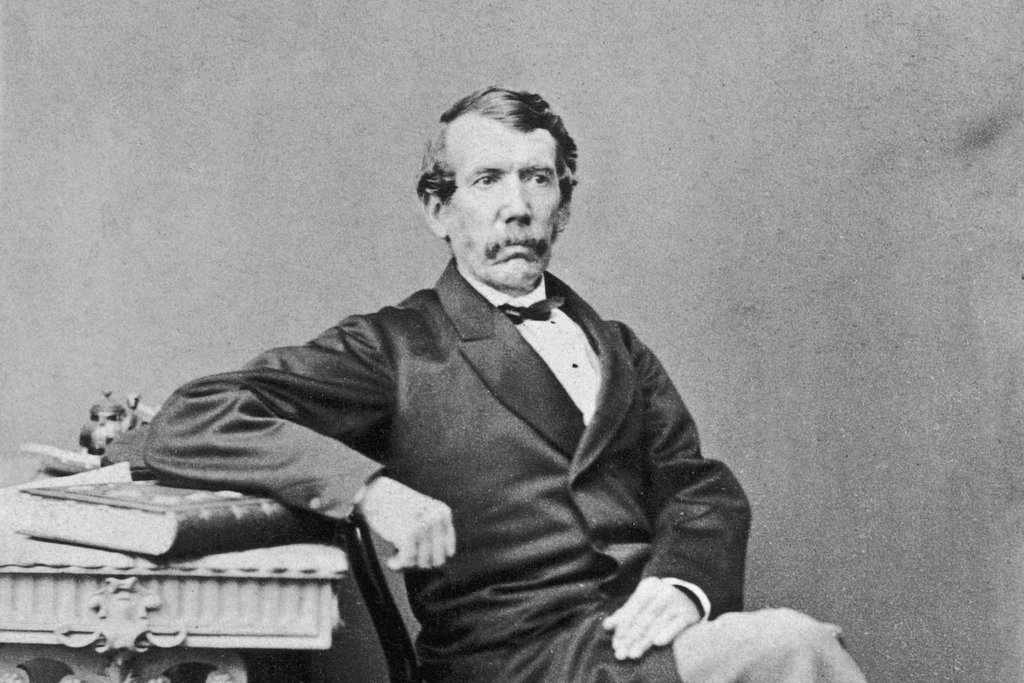 Dr. Livingstone was born in Scotland in 1813. At the age of twenty, he gave his life to Christ and felt a call to share the gospel in unreached areas. He first went to a people group called the Bakwains in South Africa. Livingstone spent the first six months of his time there in a different region than the other missionaries on his team. He wanted to fully engage with the natives, learn their language, and understand their way of life. During his years in South Africa, he eventually married Mary Moffatt, the daughter of another missionary. They made their home among the Bakwain people, had children of their own, and even started a school in the community.
After the Gospel began to take root in that village, Dr. Livingstone went out to begin sharing with others who had never heard of Jesus. During a four-year span, he traveled over 5,000 miles, coast to coast across the entire continent of Africa. Along the way, he developed a profound brotherhood with two African men named Chuma and Susi.
Many of his journeys were unsafe, so he took his children and wife to England. Although it was agonizing to leave his family behind, he returned to continue sharing the Gospel with unreached villages all around Africa. He suffered greatly. Livingstone was attacked by a lion and looted by warring tribes. He suffered terrible fevers and nearly starved to death on multiple occasions.
The London Daily Telegraph heard of the great missionary's adventures and sent out a reporter named Henry Morton Stanley to accompany Livingstone and write about his journeys. Stanley found the missionary doctor in 1871 and uttered the now-familiar phrase, "Dr. Livingstone, I presume?"
"I grant he is not an angel; but approaches to that being as near as the nature of a living man will allow. His gentleness never forsakes him; his hopefulness never deserts him. No harassing anxieties, distraction of mind, long separation from home and kindred, can make him complain. His religion is not of the theoretical kind, but it is a constant, earnest, sincere practice… In him religion exhibits its loveliest features: it governs his conduct, not only toward his servants, but toward the natives…and all who come in contact with him… From being thwarted and hated in every possible way by the Arabs and the half-castes…through his uniform kindness and mild, pleasant temper, he won all hearts."

Henry Morton Stanley describing David Livingstone
One of those hearts he won was that of Henry Morton Stanley. Before leaving for his assignment, the reporter described himself as "the biggest atheist in London." After watching Livingstone live, Stanley gave his life to Christ.
Stanley eventually returned to England and Livingstone continued his missionary journeys across the continent of Africa, accompanied by his closest companions, Chuma and Susi. On the morning of May 1, 1873, in Chief Chitambo's Village, Zambia, his dear friends found Dr. Livingstone dead. He had died from malaria and internal bleeding caused by dysentery. Chuma and Susi found his lifeless body in a position of prayer, kneeling by his bed.
Dr. Livingstone's body was transported back to England to be buried in Westminster Abbey. But before Chuma and Susi carried his body thousands of miles, they first cut out his heart. They buried it under a mvula tree in the village where he had died.
As an 18-year-old, I heard that story for the first time and wept. I wanted to live a life like Dr. Livingstone's. I longed to impact the lives of others like he did. I hungered to recklessly share the Gospel, no matter the cost. I knew that I'd been made alive in order to give my heart away.
In the coming months, I was placed as a Young Life leader at Northern Durham High School. As a few leaders from our team pulled into the student parking lot for the first time, I remember how my stomach was in knots. Walking into the crowded commons area, it was obvious I was a stranger, insecure, and completely terrified.
Moments later, I found myself in conversation with some freshmen guys named Andrew, Mike, Russ and Hutch, guys who would soon become my dear friends.
After the crowd had cleared, before walking back to the car, our team huddled to pray. With our heads bowed, we stared at the ground. I remember having this vivid thought. At that very moment I envisioned myself standing on top of my grave. When the day came for me to die, for the sake of the Gospel, I wanted my heart buried right there, in the commons area of Northern Durham High.
---
Stories are powerful. They shape us, inspire us, motivate and unite us.
On this day 3 years ago, "Alongside: Loving Teenagers with the Gospel" was born. It's a book full of stories like the one above. Stories written specifically for YOU- Young Life leaders chasing after kids with the love of Jesus.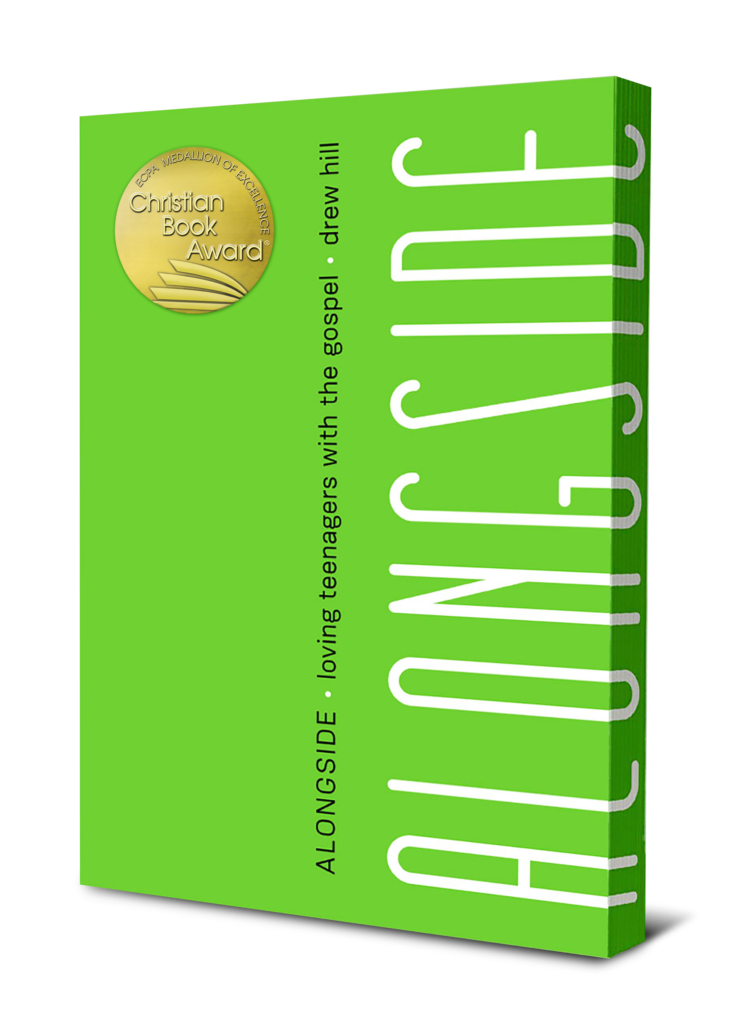 Alongside is made up of true Young Life stories, true stories from scripture, and a ton of practical wisdom from a slew of Young Life veterans. If you're looking for a way to unify, inspire, and train leaders, consider reading or listening to the book with your Young Life team this fall.
Get the book in bulk discount from New Growth Press.
If you want to order 30+ for your area, email me directly and I can get you them for even cheaper.
---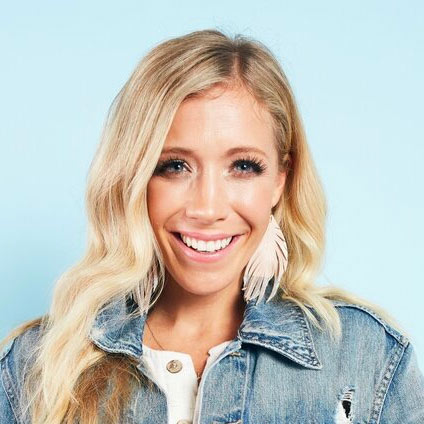 "Alongside is a beautiful and practical companion for anyone who wants to learn how to better love the teenagers in their life. I found myself in tears as I read incredible real-life stories of the gospel breaking through the distractions, darkness, loneliness, and pain that often accompany adolescence. It tells the beautiful story of the gospel, and also offers tools that will help you communicate that story well as you walk alongside the teenagers in your life."

Ellie Holcomb, Dove-Award winning singer/songwriter
---
HOW TO USE "ALONGSIDE" IN YOUR AREA
Individual Devo for Leaders
Including the introduction, there are 30 short chapters, around 5 pages each. Most leaders can easily read 5-pages-a-day and finish the book in a month. It was designed to be used as a morning or evening devotional. Each chapter is focused on scripture and ends with a section for practical application, a verse for meditation and specific prayer related to the chapter.
Team Leader Meetings or Team Meetings
At the bottom of this post is a 6-week reading plan that averages around 5 pages/day over 5 days/week. It could be used as the guiding book for team leader meetings. Following those discussions, team leaders could take their individual teams through the book, one week behind the team leader schedule.
New Leader Training
You could use the same 6-week reading plan with new leader training, or you could cut each week in half and do a 12-week semester-long reading plan with 3 chapters (15 pages) each week.
---
Alongside: 6 Week Reading Plan
Week 1
Read the Introduction and "Part One: Runaways"
This section creates the felt need for why we share the Gospel with teenagers.
Including the introduction, it's 5 chapters, 5 pages each, 25 pages total.
Week 2
Read "Part Two: The Pursuer"
This section answers the question, "What is the Gospel?"
5 chapters, 5 pages each, 25 pages total
Week 3
Begin "Part Three: The Pursuit"
This section is the meat of the book and answers the question "How do we do it?" Each chapter is based on a question I first heard from Steve Gardner – "What does Jesus do outside of the miracle?"
Continue to shoot for 1 chapter/day over 5 days, averaging around 25 pages a week.
Go through chapter 10-14
Week 4
Continue in "Part Three: The Pursuit," chapters 15-19
Continue to shoot for 1 chapter/day over 5 days, averaging around 25 pages a week.
Week 5
Continue in "Part Three: The Pursuit," doing 4 chapters this week instead of 5: chapters 20-23
Week 6
Read the final section, "The Long Road Home." This part concludes the book with an introspective look at what the Lord might be doing, not just through us, but within us, as we minister to teenagers.
There are 6 short chapters averaging around 5 pages each.