A story of 5 Young Life leaders who biked across America to help start Young Life Capernaum in Charleston, SC.
The question: What do you get when you add: 1 country + 5 friends + 10 inflated tires + 30 flat tires + 44 days + 4,000 miles?
The answer: $11,000 of donations to help start Capernaum Young Life in Charleston, SC!
Back in 2013, Stan Connors, Tommy Fairburn, and Nick Richardson were freshmen at Wando High School in Charleston. At that point, none of them had ever biked more than a few miles.
Fast forward eight years to May of 2021, and along with their friends, Matt Kierski and Davis Linscott, they had almost graduated college. At this point, only one of them had ever biked more than twenty-five miles.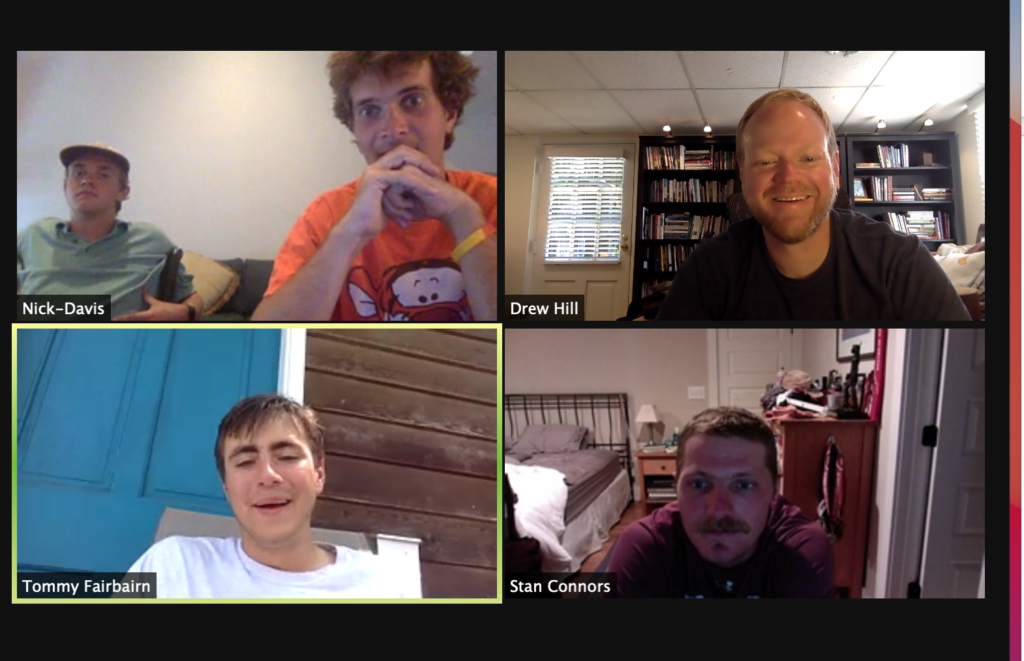 In the spring of this year, Stan began to wonder what he was going to do during the summer after graduation. He got the harebrained idea of "bike-packing" across America.
He just needed two things: a reason to put his body through that turmoil and some riding buddies.
After conversations with Tommy, Nick, Matt, and Davis, the plan quickly came together. They would invite others to follow along on their Instagram account and support the journey by donating money to start Capernaum Young Life in Charleston.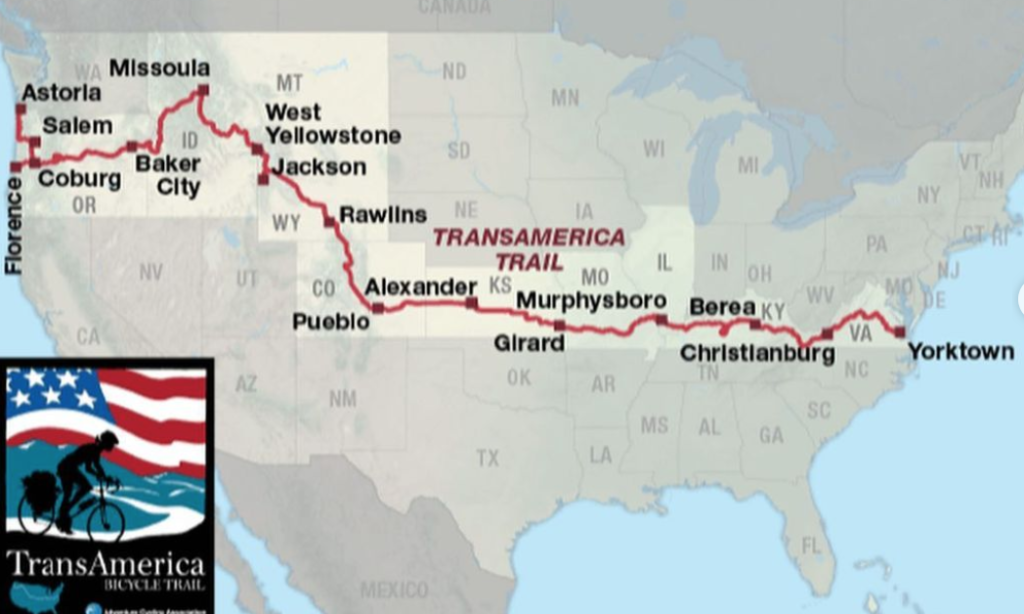 Within a few weeks, after ZERO days of training, the boys started peddling. They followed the TransAmerica Bicycle Trail, a route that was developed in 1976 to celebrate the U.S. Bicentennial. It begins in Astoria, Oregon, and travels 4,228 miles along mostly rural, two-lane highways all the way to Yorktown, Virginia. The goal was to complete the ride in 44 days, averaging 100 miles/day. If they left on May 21, they could be back home by the 4th of July.
The first two weeks were rough. The guys wondered if their bodies were going to be able to keep up with the 100 miles/day pace, but once they got over the initial learning curve, it became more of a mental challenge than a physical one. Tommy estimates that they had to change close to 30 flat tires. He was the one tasked with carrying a full-sized bike pump, nicknamed "Joe Blow," for the entire ride.
In addition to the mental battles, they also faced relational ones. One night they camped at a place with showers and Nick decided to pass on the opportunity. The next day, Davis was irate with Nick for smelling so awful.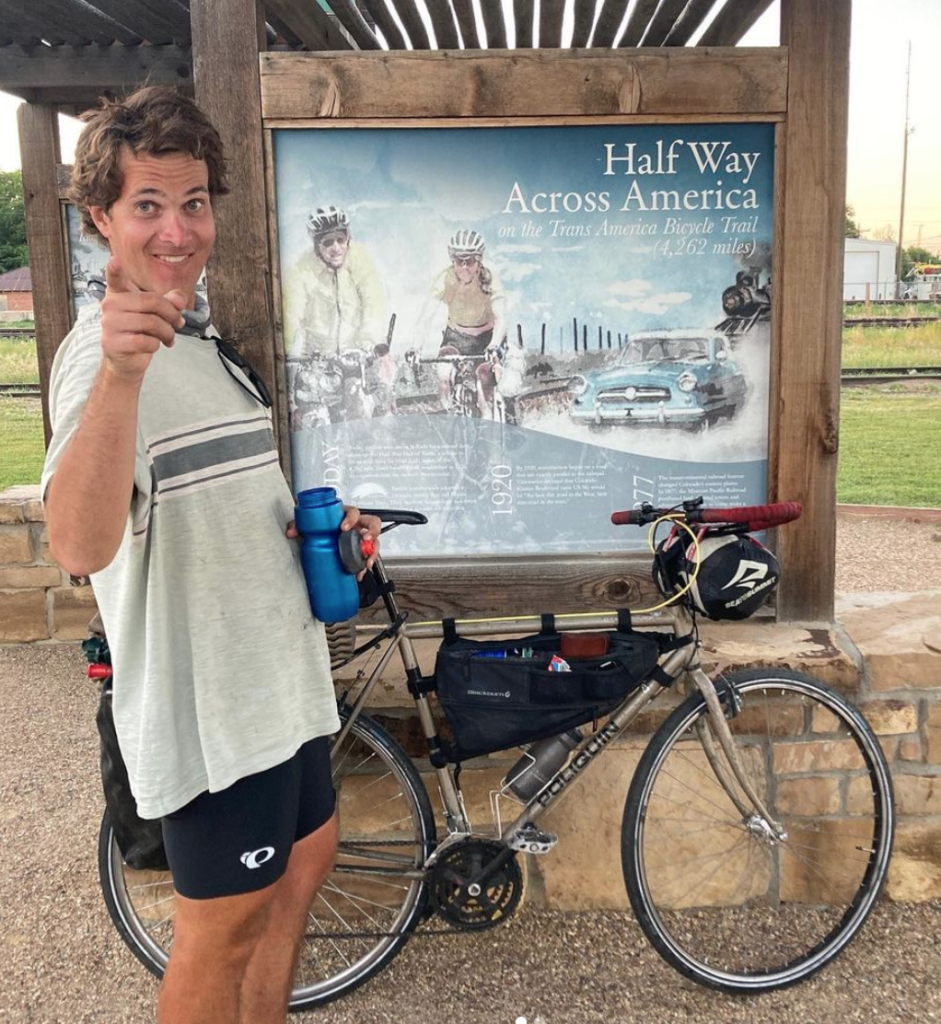 "I mean, we're biking across the country. What do you expect, me to smell good?"

Nick Richardson
Tommy recalls the day they pulled into Breckenridge, CO. He was frustrated that the other guys wanted to stop and eat when he just wanted to finish riding and get to the campsite. Tommy remembers, "After stopping for burritos, we were on our bikes on a pretty busy road at like 9:30 at night, going uphill in the dark, and anger was boiling out of my brain. I wasn't necessarily angry at the guys, just at the situation. I really felt like I was going to explode. I just wanted to get off my bike."
To this day, the other guys still joke with him about how good those Breckenridge burritos were and how they were worth stopping for. Davis talked about how often they "destroyed Mexican restaurants." He said, "We were burning an unreal amount of calories, so we would just go to Mexican restaurants and eat unlimited chips." Stan said, "At one restaurant they told us to stop asking for more chips and salsa. The waiter told us that they were getting mad at us in the back." Nick said, "We took advantage of the deals on the McDonalds app a lot. We ate as much as we physically could and all of us still lost weight!"
Some nights, the five friends slept at campsites, other nights they pitched their tents by random playgrounds and water towers. In Oregon, they knocked on the door of a church and the pastor let them sleep inside.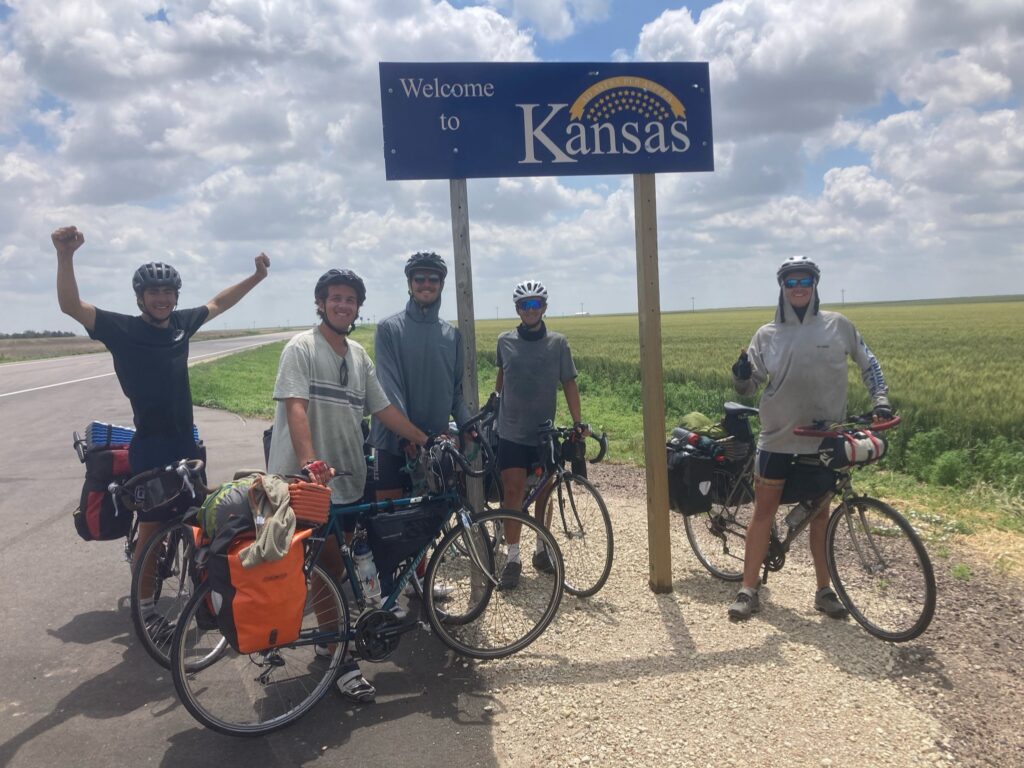 When asked how they encountered the Lord on their journey, the guys described the incredible gift it was to have so many hours of silence. They would start their days off together but spent the majority of time alone in the saddle. During the moments they wanted to give up, and when each of their legs felt ten pounds heavier, each guy would have plenty of time to cry out to God for help and strength.
Davis was struck by God's majesty in the creation around him. He said "Even though we only were biking hundred-mile sections, there were days when we got to see landscapes change from high mountain terrains to prairies, to deserts. Witnessing that kept me in awe of God."
They all were in awe of how much support their friends offered along the way. To date, they have raised close to $11,000 to help start Capernaum Young Life in Charleston and donations keep coming in.
If you'd like to contribute, find the link through their Instagram page @FiveBikesOneCountry.