As we head into an unusual Thanksgiving weekend, one where many of us cannot gather in typical ways with family and friends, I'm tempted to be ungrateful and to wish things would just get back to "normal." But then the chorus of one of my favorite worship songs starts playing in my head.
"A thankful heart prepares the way for you my God…"
The lyric comes out of the Psalms:
Whoever offers the sacrifice of thanksgiving glorifies me, and prepares his way so that I will show God's salvation to him.

Psalm 50:23
So here's my sacrifice of thanksgiving, just a few of the many things that I'm thankful for on this November 25, 2020.
Gentle & Lowly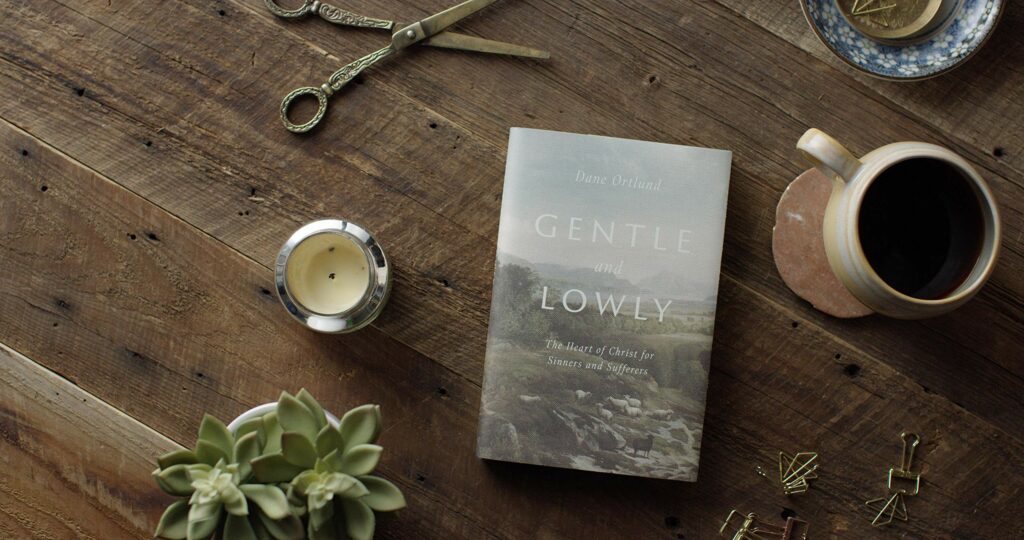 I'm currently on my second reading of the most influential book I've ever read: Gentle & Lowly: The Heart of Christ for Sinners & Sufferers by Dane Ortlund. I know Jesus and his heart for me in such a deeper way because of the words on these pages. I'm so grateful!
The GIG Team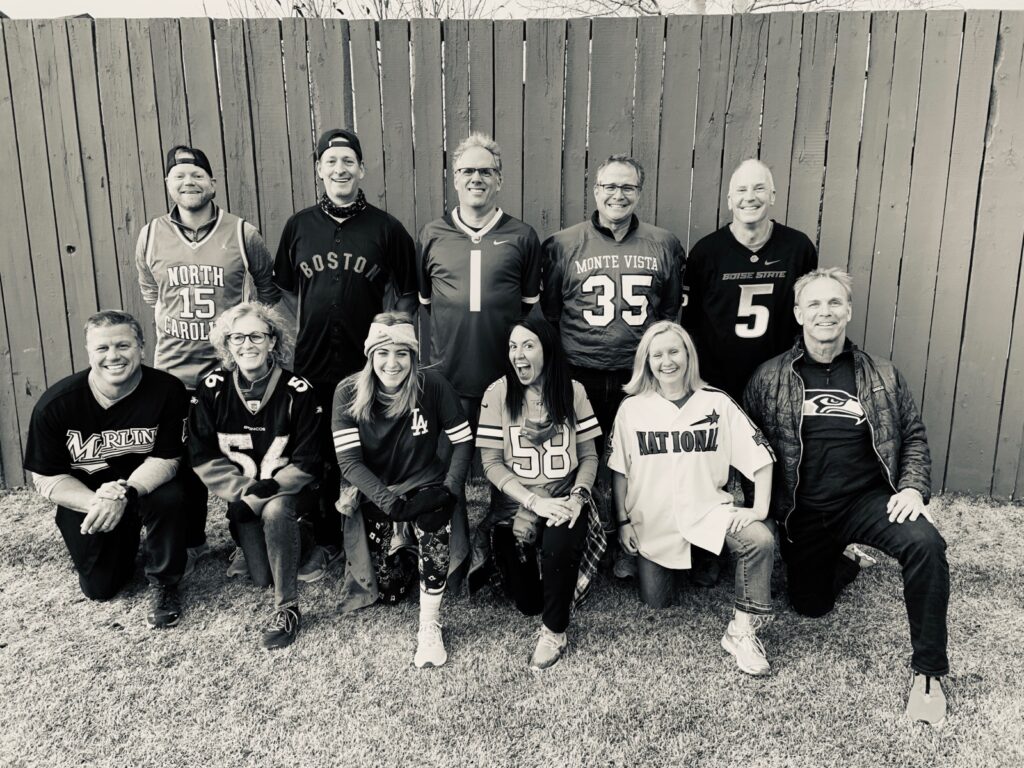 I've been doing this "Young Life blogging" thing for over a decade now and for the first 8 years, I spent a lot of time feeling pretty alone in it. But, a few years ago, Ken "Tank" Tankersly and Kimberly Silvernale graciously invited me to be a part of Young Life's Global Innovation and Growth team and that has been such a lifeline for me! We currently meet weekly over Zoom and it's a team that consistently challenges and encourages me.
Alexis Howard & Sam Scott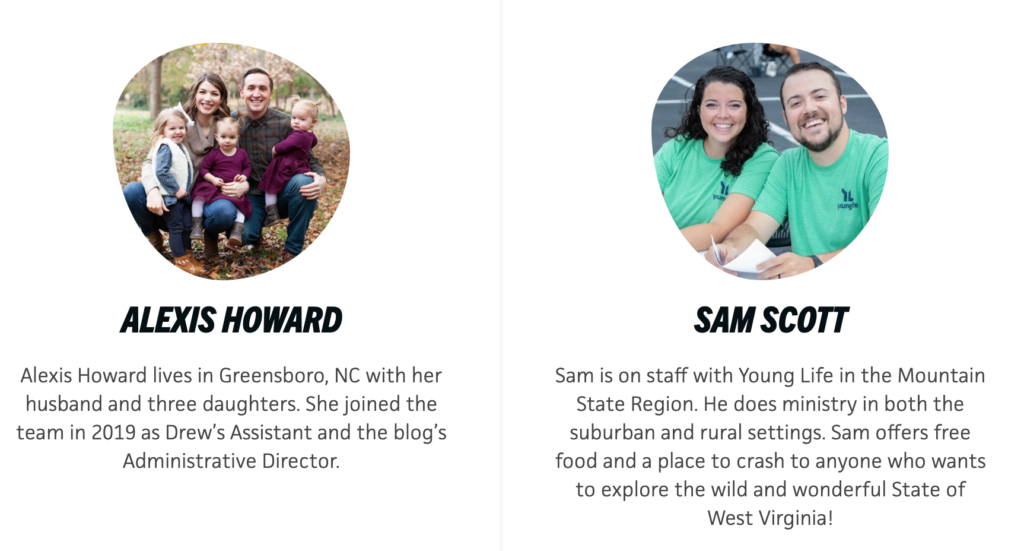 Speaking of teams, the Lord has been sooo kind to give me a brother and sister in Christ to lock arms with as we try and serve leaders together through this site. A couple of years ago I was drowning in the details of keeping this thing going and in the very month where I was about to throw in the towel, I ended up meeting Sam at Young Life Winter Training and connecting with Alexis through my cousin. Since then, Sam has volunteered hundreds (if not thousands) of hours to help make everything about the blog and the social media accounts a thousand times better. And Alexis has faithfully served behind-the-scenes in the minutiae of communication and administration. The three of us meet viturally each week and I couldn't be more grateful for our little team!
Ben Rector's Thanksgiving Song
If you haven't yet seen this masterpiece, enjoy it with your fam and friends this Thanksgiving. Thank you, Ben Rector, and whoever dreamed up and edited this video!
HUNDREDS OF YOU!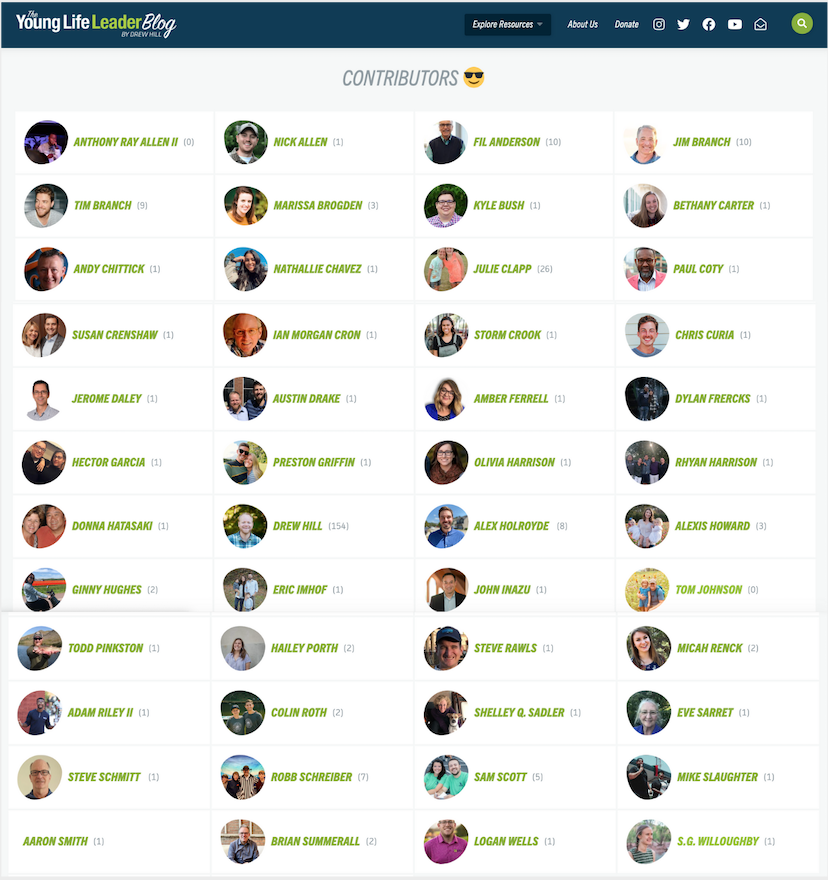 So many of you have contributed incredibly helpful resources and encouragement on the blog over the years. The vision for this site has always been to be a choir of voices, rather than a solo, so thank you for singing along! If any of you reading this would like to join the team and begin to share resources, here's how you do it. You can also join thousands of YL leaders in the Facebook Group here.
My Fam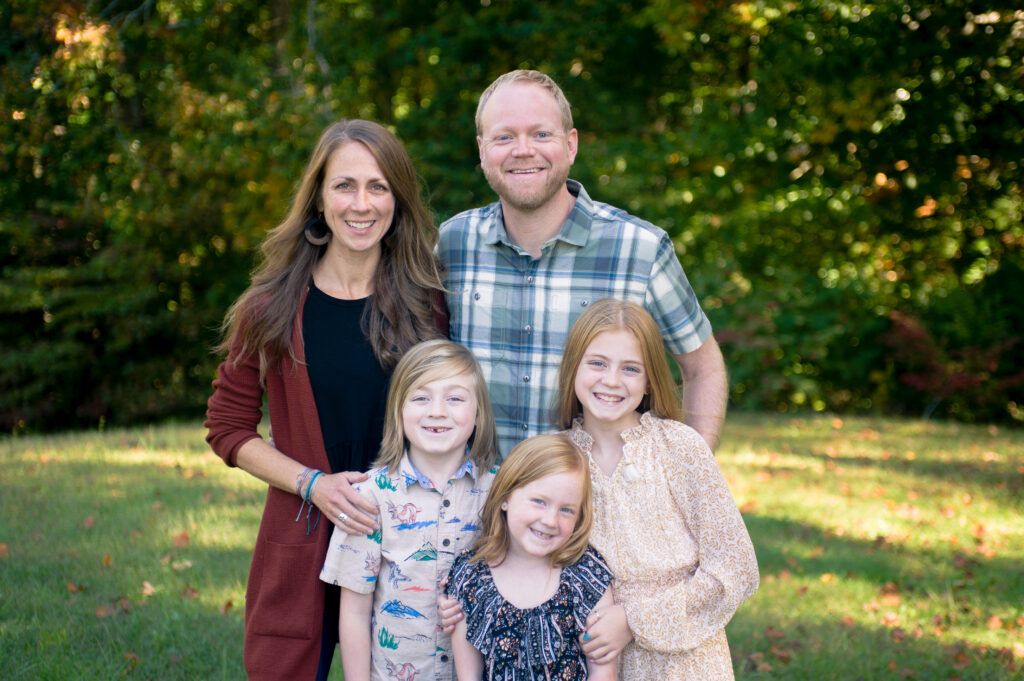 Natalie and I just celebrated 16 years of marriage and she continues to show me the wild grace of God every single day. I know His delight in me more because of her. Nat and our kids have been super supportive of my role with Young Life and I feel like the luckiest man on earth to get to be their husband and daddy.
The Apostle Paul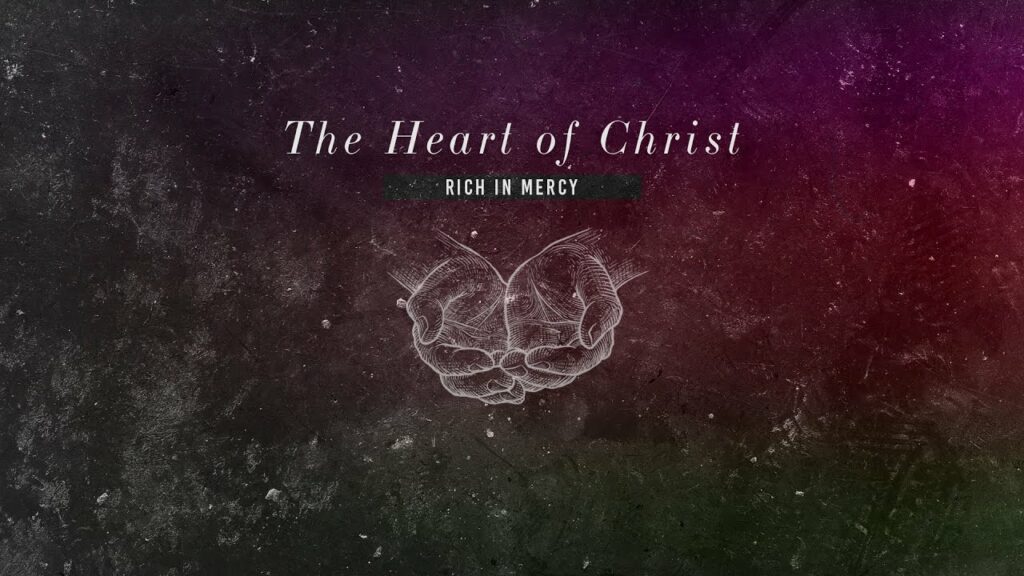 I've spent a lot of time over the past couple of months meditating on the words of Ephesians 2:1-10, written by the Apostle Paul. I pray that as you read them you would be reminded of the absurd generosity of God.
"As for you, you were dead in your transgressions and sins, in which you used to live when you followed the ways of this world and of the ruler of the kingdom of the air, the spirit who is now at work in those who are disobedient. All of us also lived among them at one time, gratifying the cravings of our flesh and following its desires and thoughts. Like the rest, we were by nature deserving of wrath. But because of his great love for us, God, who is rich in mercy,  made us alive with Christ even when we were dead in transgressions—it is by grace you have been saved.  And God raised us up with Christ and seated us with him in the heavenly realms in Christ Jesus,  in order that in the coming ages he might show the incomparable riches of his grace, expressed in his kindness to us in Christ Jesus. For it is by grace you have been saved, through faith—and this is not from yourselves, it is the gift of God—  not by works, so that no one can boast.  For we are God's handiwork, created in Christ Jesus to do good works, which God prepared in advance for us to do."

Ephesians 2:1-10
---
I pray that you and yours are able to celebrate the goodness of God together this weekend. One of our favorite (newer) traditions is using this wonderful prayer before our Thanksgiving feast. You can print out multiple copies and have a call and response prayer time with everyone at the table. It's called A Liturgy for Feasting with Friends and is from EveryMomentHoly.com. Happy Thanksgiving! – Drew
Who has ever given to God, that God should repay them? For from him and through him and for him are all things. To him be the glory forever! Amen. Romans 11:35-36