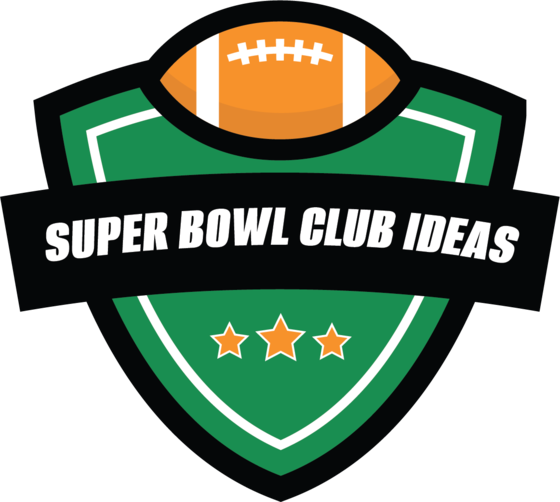 Super Bowl 54 is coming up next Sunday, Feb. 2, 2020. Studies show that 1/3 of all Americans plan to watch it!
You might be having a Super Bowl theme club during the week or even hosting a party on Sunday night. Below are tons of ideas to kick around.
Super Bowl Trivia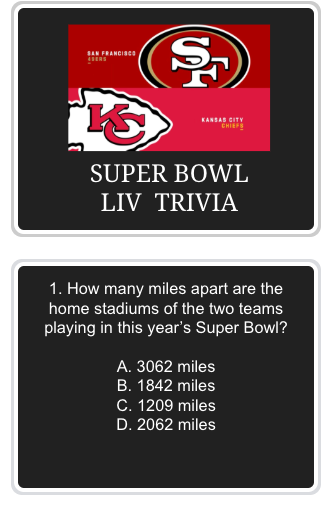 This trivia game can be used at club or at a YL Super Bowl party. You don't have to know that much about football to play the game. You can use it as an upfront game with a few contestants or divide everyone into teams and turn
it into a mixer.
Super Bowl Predictions
You may have heard of "prop bets" and this is a fun similar game to do at the VERY beginning of your Super Bowl party. You could also have folks fill it out at club the week before the game and then award the prize the week after the game.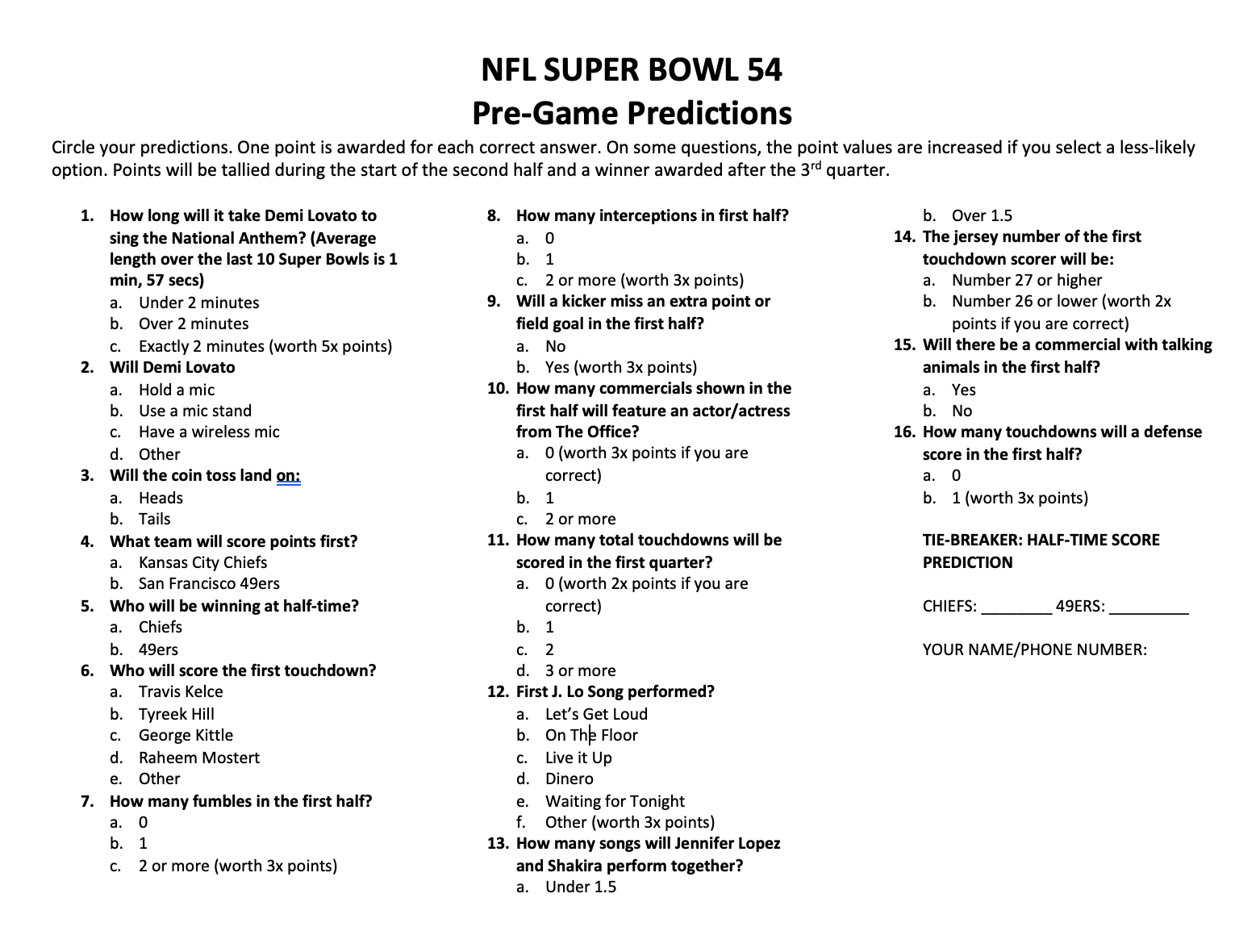 Download the PDF here.
You can print them on light green colored paper to make it look more football-y. Award a prize for the person who gets the most correct points. Anyone can play, not just football fans. I designed it to where you can "grade
the papers" during the end of half-time and award a prize in the beginning of the third quarter, just in case folks don't hang around for the whole game.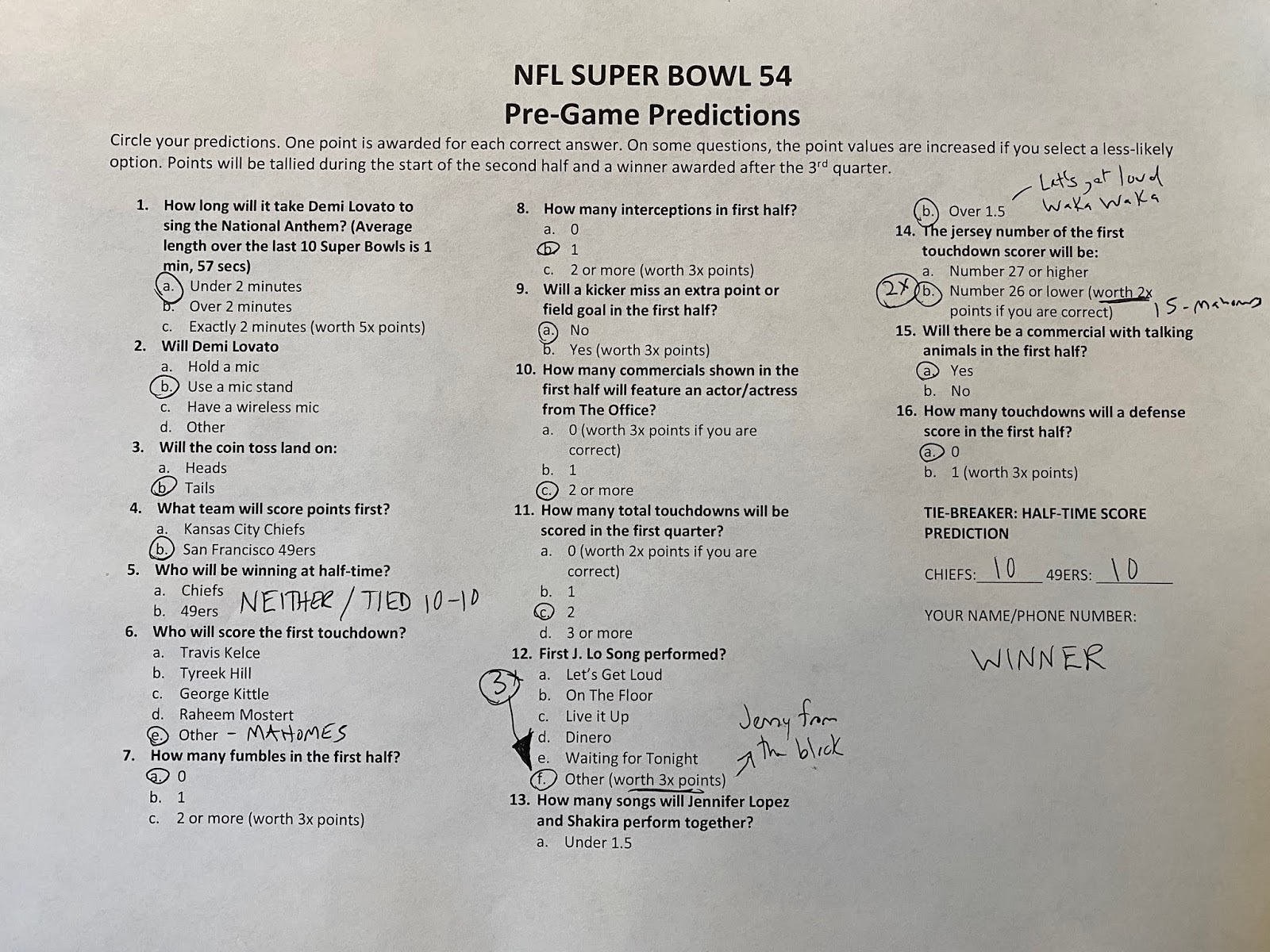 "Would You Rather" Super Bowl Mixer
To play, have everyone start in the middle of the room and then have them move to one side or the other depending on their answer to each "Would you rather" question. After they get to their side have them share their reason why with at least one other person.  This gives leaders a chance to seek out the new students at club. Have everyone go back to the middle of the room before starting the next round.
Download the list of "Would You Rather" Questions here.
The Young Life Bowl
Start an annual tradition around the time of the Super Bowl of having the
Sr./Freshmen Guys play the Jr./Soph Guys in a pre-club game of two-hand touch football. Call it "The YL Bowl."
Award an actual bowl that you've decorated to the winning team. You can go all out with this with referees, team uniforms, cheerleaders, etc. Last year we played on a dark field so we pulled lots of cars around the field and turned on headlights.
Costumes
Encourage everyone to dress football-y or to wear the attire of their favorite sports teams to club. Have leaders wear ref shirts. They're probably in your YL office skit closet. If not, you can order one here on Amazon Prime for $13. You'll get your money's worth out of that thing!
Decorate
Matt Sloan, Area Director in NC, duct-taped a football field in their club room and made 2 goal posts from PVC pipe and yellow spray paint. Great visual!
Start Club: Sing & Flip
Have an American flag flying on your screen and begin the night by singing
the National Anthem. Follow the song with a coin toss between two legit fans of each team playing in the actual Super Bowl. Pick someone wearing a Chiefs jersey and another person wearing a 49ers jersey.
Mixer "Don't Fumble"
Give everyone a single brown balloon. You can order 100 brown balloons for $14 on Amazon. Once they blow up their balloon, they're only allowed to hold it in one hand. They use their other hand to try and pop other's balloons or force them to fumble. Once your balloon hits the ground, you're out. The last one standing wins.
Games

Or this game, which is straight baller.
Bowling with real bowling pins using a real football.
Football Toss (through a hula hoop, blindfolded, opposite hand, while being tackled)
Extras
Plan a dance routine ahead of time with a small group of kids to perform a "Half-time Show."
Pre-make funny Super Bowl commercials.
Show the "NFL Bad Lip Reading" video (via Matt Michael, YL AD in Carroll County.)
Have any Super Bowl Club Ideas that have worked for your club? Email
us here. 
You can also join the "Alongside Young Life Leaders" Facebook group here.