When I was a brand-new Young Life leader in college, our Area Director instilled in us the belief that "leaders are readers." Thank you, Bart Scarborough! In our world of podcasts and streaming video, it's becoming more difficult to develop a discipline of reading, but it's a practice that still remains so important for the formation of followers of Jesus, and especially for Young Life leaders. 
As you enter the "Christmas break" I wanted to share with you ten books that have recently been personally shaping for me. These books didn't all come out in 2019, that's just when they landed on my bedside table. I have a tendency to only read selected sections and rarely make it all the way through an entire book, but these ten below are ones I found particularly insightful and challenging. I don't necessarily agree with every sentence in each book (and I haven't even read every sentence), but I think they're all worth thumbing through with a pen and journal by your side. 
Fearfully and Wonderfully: The Marvel of Bearing God's Image by Philip Yancey and Dr. Paul Brand


This book is FASCINATING! It reawakened me to the wonder and mystery of God's thumbprint on the human body. To anyone who loves science or is in the medical profession, this is a must-read! 


The Next Right Thing: A Simple, Soulful Practice for Making Life Decisions by Emily P. Freeman
Emily's words are profound, yet accessible. This book is a gentle companion through the process of discernment and Emily's wise voice will kindly guide you in the process of any decision you're trying to make.
Faith for Exiles: 5 Ways for a New Generation to Follow Jesus in Digital Babylon by David Kinnaman and Mark Matlock
A researched-based guide to essential practices for reaching the next generation. A practically helpful and insightful resource for Young Life staff, leaders and anyone in youth ministry.
The Gospel of John: A Commentary by Dale Bruner
This is the most helpful book you can own when it comes to preparing Young Life talks! It's by far the most expensive book in the list, but you get way more than you pay for. I actually own both the hard copy and the Kindle editions ($43) because I like the ease of copying and pasting from the Kindle into my Word doc when preparing talk notes. Buy it and use it the rest of your life!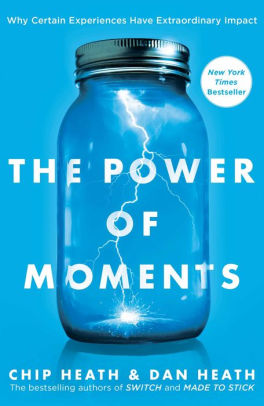 The Power of Moments: Why Certain Experiences Have Extraordinary Impact by Chip and Dan Heath
This book is just so fun! And while it's not a "Christian" book, it's custom made for Young Life leaders! It will remind you of the "whys" of Young Life camp that you learned in the leader lounge during your first weekend as a leader at camp. Full of captivating stories and inspiration, it'll make you want to start brainstorming club ideas for the spring!
Liturgy of the Ordinary: Sacred Practices in Everyday Life by Tish Harrison Warren
I want to re-read this book every year. It's a needed nudge to view every moment we experience as sacred. It's a reminder of God's presence with us. These words will change the way you live.
Heart Cries of Every Teen: 8 Core Desires That Demand Attention by Jackie E. Perry
Written by a seasoned counselor who shares true stories of the kids who have sat in her office. Insightful guidance for anyone in relationships with teenagers. Needs to be required reading for Young Life leaders!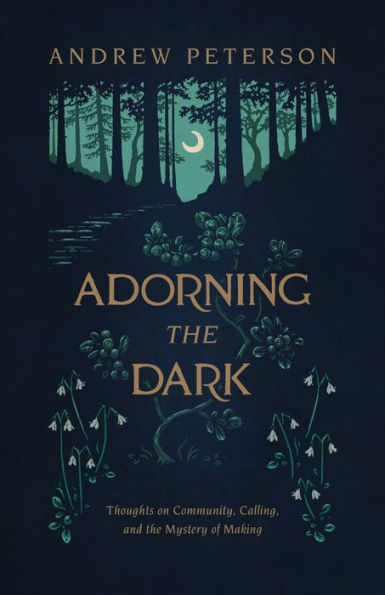 Adorning the Dark: Thoughts of Community, Calling, and the Mystery of Making by Andrew Peterson
I think we'll look back in fifty years and consider Andrew Peterson the C.S. Lewis of our day. He's a craftsman with words and these pages will be a friendly soundtrack for anyone with a creative bone in their body.


Into the Silent Land: A Guide to the Christian Practice of Contemplation by Martin Laird
Anyone else have a hard time sitting still? Me too. This book isn't fun to read. It feels more like navigating a map that leads to a deep place within you – one you've never visited before. When you finally get there, you'll look back and say "thank you." Read with caution. Your relationship with God will never be the same.
The Story of Reality: How the World Began, How it Ends, and Everything Important that Happens in Between by Gregory Koukl
A modern version of "Mere Christianity." This book will help you both understand and explain the gospel. If you're looking for something to go through with your Campaigners group- look no further. I wish every high school senior could read this before heading off to college.
What books shaped you this year? I'd love to hear your recommendations. I'd especially love to read some books by authors of different ethnicities. Shoot me an email and I'll add them to my reading list!