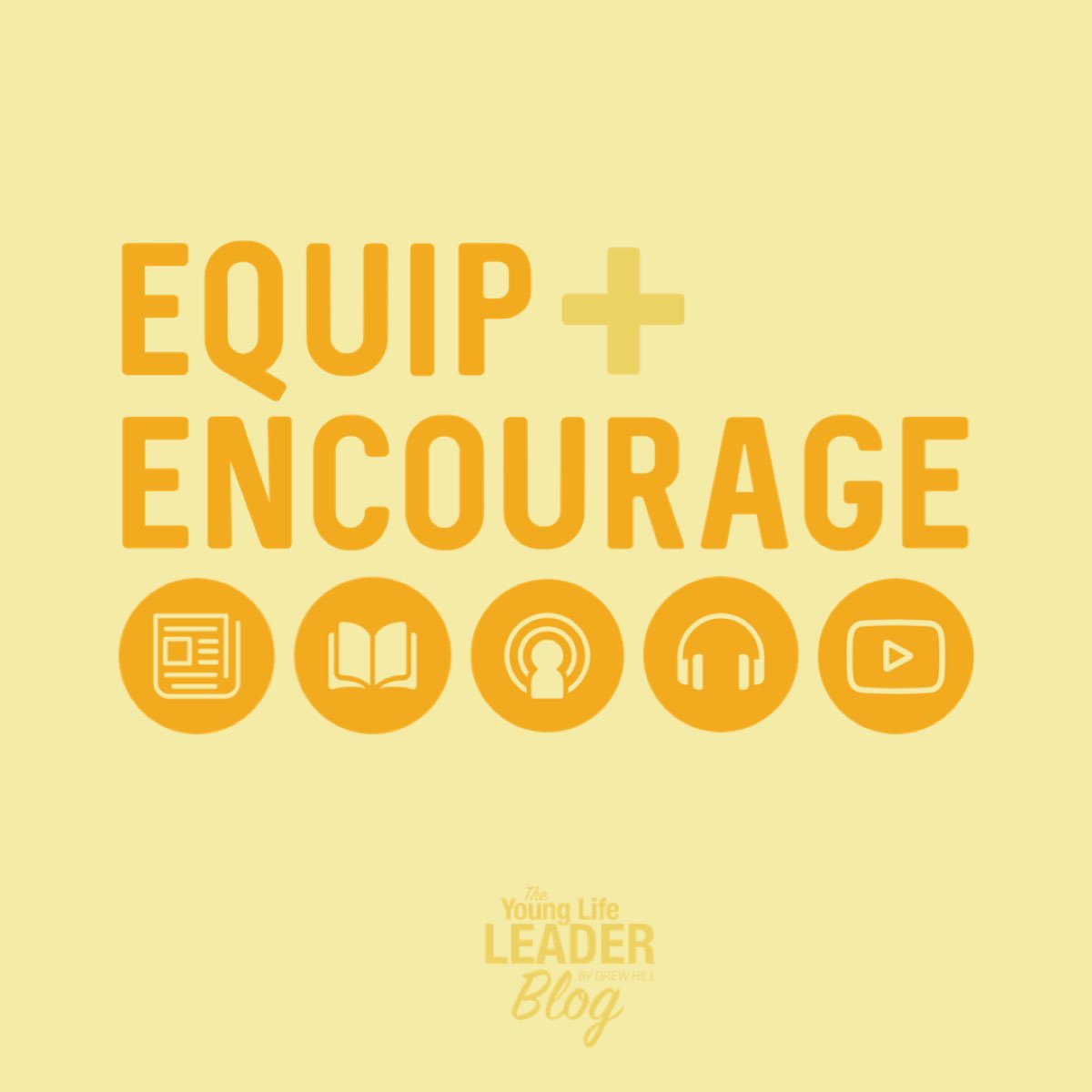 Today we are continuing our new series called "Equip + Encourage." It's an opportunity for Young Life leaders and staff from around the mission to share articles, podcasts, videos, books, and songs that have helped equip and encourage them- and will hopefully do the same for you!
—
I recently had the chance to take our 10-year-old daughter, Honey, out west to spend time with the amazing staff of the Central California Region. After the staff retreat, we took a day trip to Yosemite National Park. The hour drive winding down State Rd 41 was more than worth it. We will never forget driving through that iconic tunnel and being overtaken with the stunning view of Half-Dome and El Capitan.
After pausing to take some pictures, we just sat in silence and amazement. Honey eventually exclaimed, "Dad, God is SO BIG!"
Often, our fears make us forget that reality. When the pressures of the world feel big, God suddenly seems small. But when we fix our eyes on Jesus, we're reminded of what Paul writes about in Romans 8:35-39.
"Can anything ever separate us from Christ's love? Does it mean he no longer loves us if we have trouble or calamity, or are persecuted, or hungry, or destitute, or in danger, or threatened with death? No, despite all these things, overwhelming victory is ours through Christ, who loved us. And I am convinced that nothing can ever separate us from God's love. Neither death nor life, neither angels nor demons, neither our fears for today nor our worries about tomorrow—not even the powers of hell can separate us from God's love. No power in the sky above or in the earth below—indeed, nothing in all creation will ever be able to separate us from the love of God that is revealed in Christ Jesus our Lord." (NLT)
May the links below to encourage you that God is bigger than any trouble you are facing. God is hope and hope conquers all fear. -Drew
ARTICLE
"3 Ways to Help a Friend with Depression" || Many of us daily encounter teenagers who are battling depression. This is a helpful and practical article to encourage us in how we can help.
VIDEO
The Connected Generation || This is a 2-hour webcast that is super helpful in understanding the connected world we're living in today. I recommend watching it with leaders in your area and taking time to press the pause button for discussion.
BOOK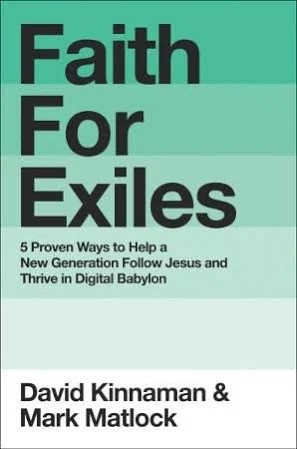 "Faith for Exiles" by David Kinnaman and Mark  Matlock || This is the book companion to the Barna webcast "The Connected Generation." It explores five practices that contribute to resilience in the faith of the emerging generation.
PODCAST
"The Pivot" with Andrew Osenga and Allen Levi || All of Osenga's episodes are encouraging stories from people who have made a change, but my favorite is episode 42 with Young Life musician and legend, Allen Levi. It will draw you closer to Jesus.
SONG
The Porter's Gate: "Neighbor Songs" || Just released last week – a beautiful and insightful album focused on loving our neighbors across lines of difference. Listen on Spotify.