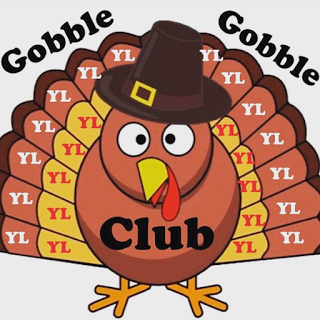 Thanksgiving will be here before you know it. Here are 10 ideas to help you celebrate!
Serve
Have kids bring canned goods to club to donate to needy families. You could also ask them to bring supplies for Operation Christmas Child and put together Operation Christmas Child shoe boxes.
Jimmy Fallon Thank You Notes
Divide into groups and have folks write funny thank you notes, then collect them and read them on stage with the Jimmy Fallon piano music in the background.
Secret Messages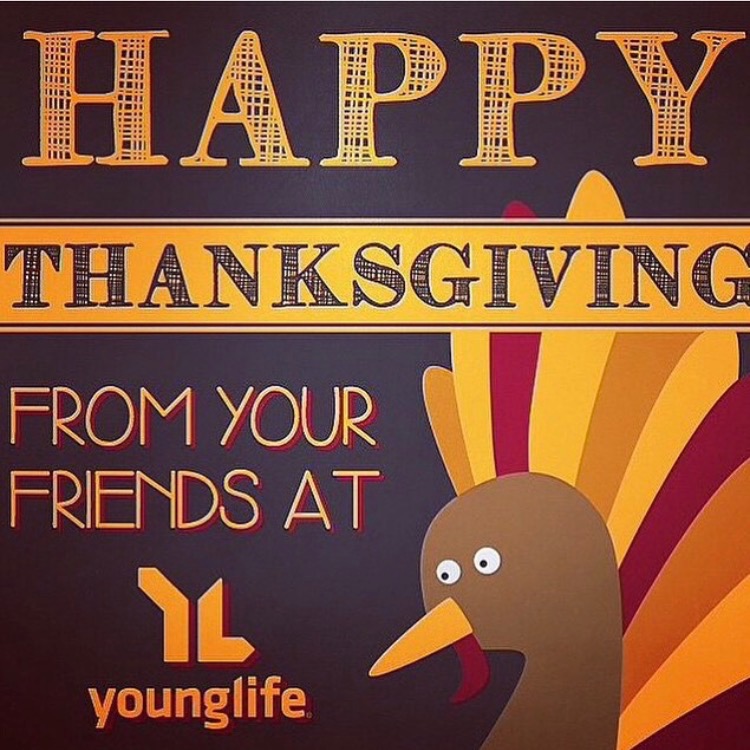 Have everyone at club send a DM to your YL Twitter or Instagram account with something they're thankful for. Tell them you're going to anonymously read them out loud.This will make sure most everyone is following the Twitter/Instagram accounts and also be a fun way to share thankfulness. Thanks to Sean McGever at YLHelp.com for sharing this and other helpful thoughts about creating a YL tradition of thankfulness.
Turkey Bowl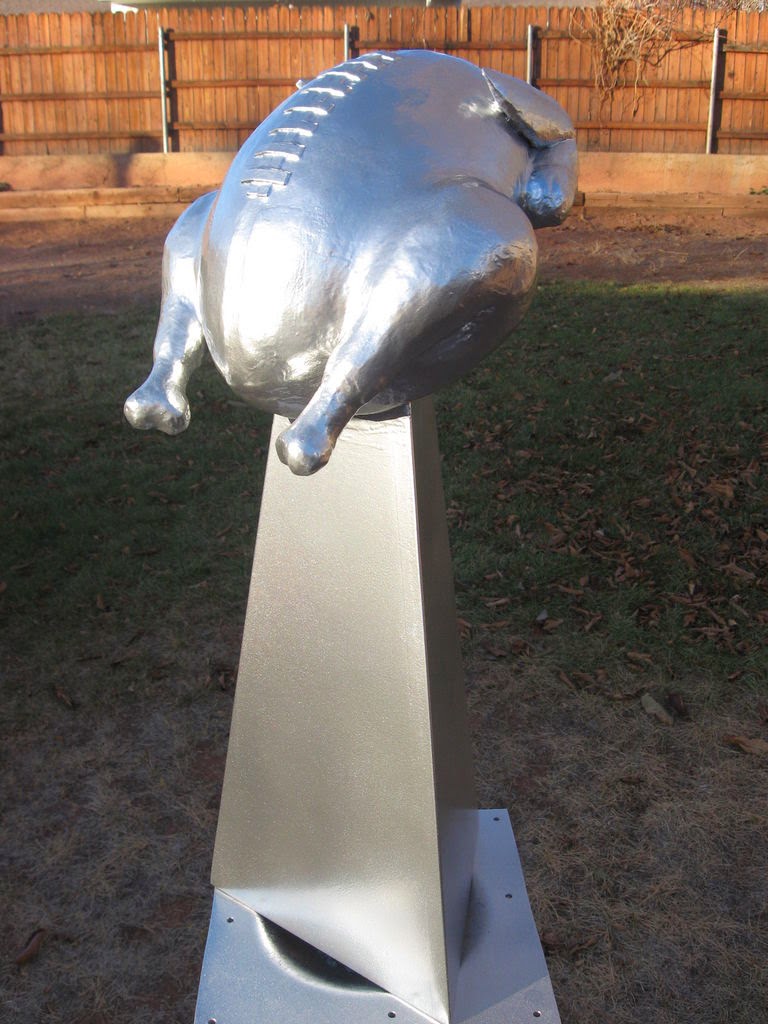 Lots of clubs around the country have a tradition of holding an annual "YL Turkey Bowl" football game. Go the extra mile and make shirts, because who doesn't need another YL shirt, especially one with a picture of a turkey playing football. You can create competition between classes, kind of a Jr vs Sr powderpuff feel. If you have a sweet YL Turkey Bowl t-shirt or logo design that you're willing to share, email it to us and we'll add it to this post.

Turkey Stuffing 
Divide into teams. Give each person a balloon (the stuffing) and one large
shirt or sweatshirt. Give them one minute to "prep" their turkey by blowing up the balloon and stuffing them in the shirt of one person on their team. When
the time is up, have a sumo match. The last one standing wins.

Turkey Head
Just a slight twist on the ol' surgical glove on the head game, because it does look like a turkey, especially if you color the fingers. Get three volunteers to pull the glove over their head, just below their nose. When the music starts, they race to blow it up as big as they can by blowing through their noses. It can get huge!  Take pics. Special thanks to our Area Director, David Page, for this beautiful picture.
Pumpkin Long Snapper Game
Items needed:
Small pumpkins or gourds (hand-sized)
2 baskets
Instructions: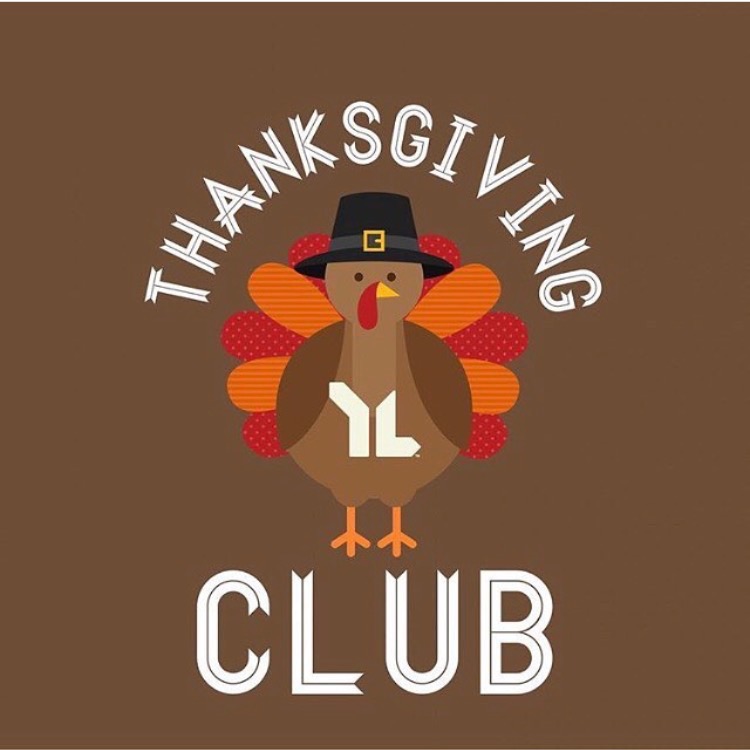 You will need two teams of two
Set the basket 15 feet from one player and have the player's teammate stand with the basket.
In this challenge, one player will hike pumpkins between their legs like a long snapper in football. The teammate holding the basket will toss back any pumpkins or gourds.
Team with the most pumpkins at the end of 60 seconds wins the challenge.
Pie Face Game
Items needed:
Plate
Pumpkin pie with whipped topping
Instructions: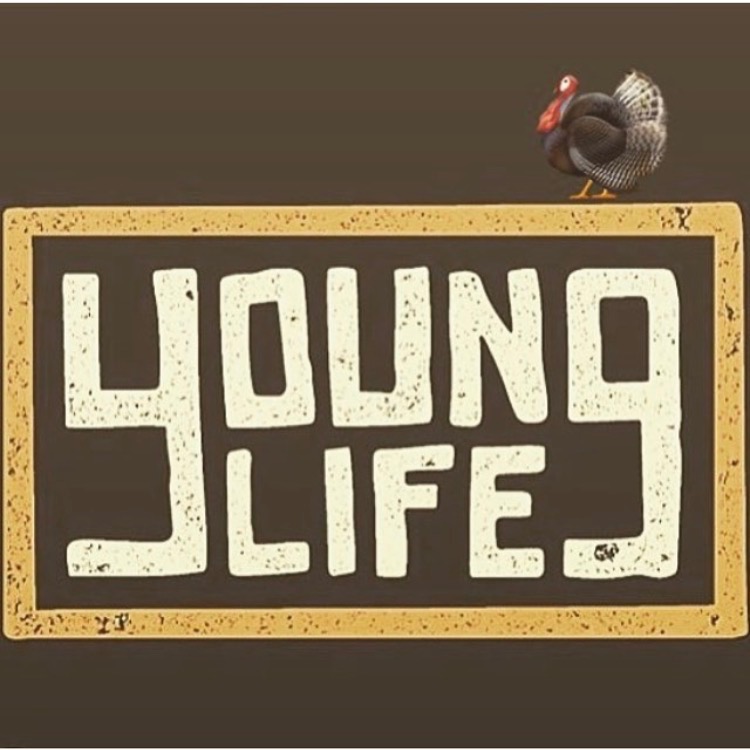 Instruct players they must keep their hands behind their backs.
The first player to devour the pie – crust, filling, whipped cream, and all in 60 seconds or less wins the challenge.

Turkey Bowling
Items Needed:
Frozen Turkey

You can leave the plastic and netting on the turkey and throw it holding the netting OR
Get a drill and drill 3 finger holes into the turkey and throw it like an actual bowling ball.

12 Bowling pins or 2-liter bottles filled with sand

You can often get donations of old broken pins from a local alley.

Plastic tarp (long enough to serve as your "lane")
Oil or water (to spread on a tarp so turkey slides more easily)
Sturdy, stable backboard for end of the lane – a table on its side would work well. Nail or tape securely to the ground or floor
Person to set up pins after each bowl
How to Play:
Each team has three participants.
The game consists of three rounds. The first student from each team bowls in the first round, the second student in the second round, a third student in the third round.
Scoring is just like regular bowling except there are only three frames. The third frame is the equivalent of the tenth frame in regular bowling with the potential for an extra bowl if the participant scores a strike or spare.
Each participant gets two bowls with the exception of the third participant who will have the opportunity for an extra bowl if he/she scores a strike or spare.
Play the 'Chicken Dance' in the background or have a kid who hunts blow his turkey call every time pins are knocked down.
Turkey Trophy 
Make a turkey out of an old bowling ball (body) and pin (as the head). Use feathers and a red sock as a goblet and paint the ball with the winners' names.
If you have more ideas to add, email us here!