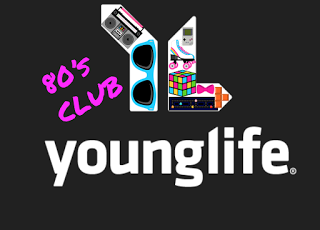 Below are some fun ideas if you're planning an 80's club anytime soon!
80's Workout Club
You could add "workout" onto the theme and open up more possibilities for games and activities. One year we rented out a gymnastics gym and had "80's workout club" in there and it was super fun. We charged $5/person to help cover the rental costs.
If you go that route, for a large group mixer, you can do a Zumba Group Workout. Use skit characters like Richard Simmons to sell the mixer.
For a game, do an actual fitness competition. 
Pick 10 people and have a pushup contest, who can do the most in a row.
With the top 6 people have a sit-up contest, who can do the most in a minute.
With the top 3 people have an air-chair contest. First to give up is out.
With the final 2 people, have a planking contest to determine the winner. Make sure they keep their body straight!
ADDITIONAL GAMES & MIXERS
Costume Contest
Pick the best 80's outfits and bring them on stage to find a winner by crowd applause. Award "Lunch with a Leader" to the winner.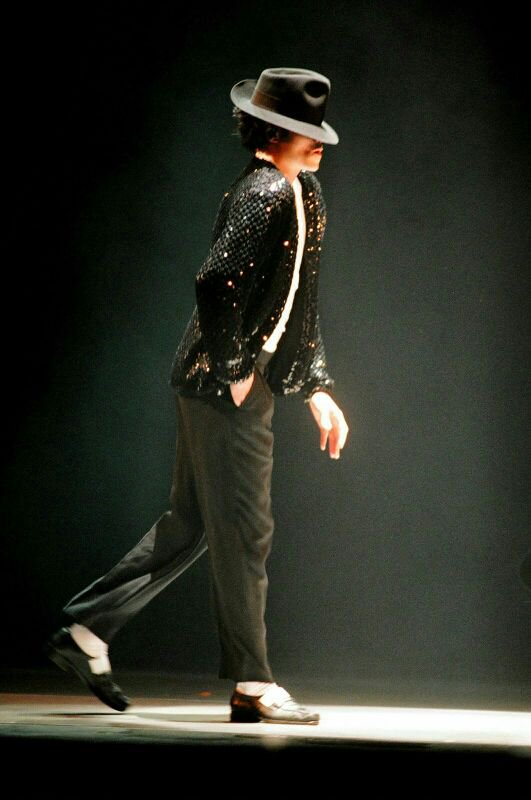 Moonwalk Competition
Invite 3 pre-selected contestants up to the stage. To really make this one awesome, it would be great to select them secretly a couple weeks ahead of time and actually teach them how to moonwalk. It's not that hard for anyone to do with the proper training. This YouTube video is all you need. But try to keep their training a secret. It will make them heroes when they actually moonwalk in front of everyone.
During the dancing, play a Michael Jackson song and make sure you have socks for them to wear and a hard floor for them to move on. To make it even better, polish the floor to make it slippery before they dance. Award a prize to the best moonwalker. To add some flare, make them wear one white glove to impersonate the King of Pop.
Tease It Up
Select a few members of the audience and have them bring up a partner. One person has a teasing brush and the other (longer haired person) sits down in front of them. Start a timer for the teasers to tease their partner's hair. Audience applause wins for the best hairdo!
80's LipSync Battle
Pick duos dressed up in the best 80's attire to lip-sync to a classic 80's jam while the crowd has to guess the song title to get points for their singer.
CLUB MUSIC
Search Spotify for an 80's music playlist.
Here are some "Classic 80's Jams" to help kickstart your 80's playlist:
Take on Me- Aha
You Make My dreams- Daryl Hall & John Oates
I Wanna Dance with somebody- Whitney Houston
Never Gonna Give You Up- Rick Astley
Hit me with your best shot- Pat Benatar
She's a Beauty- The Tubes
Buddy Holly- Weezer
She drives me crazy- Fine Young Cannibals
Don't You want me- The Human League
Billie Jean- Michael Jackson
Check out this video recap of the 80's club that happened in Winchester, VA.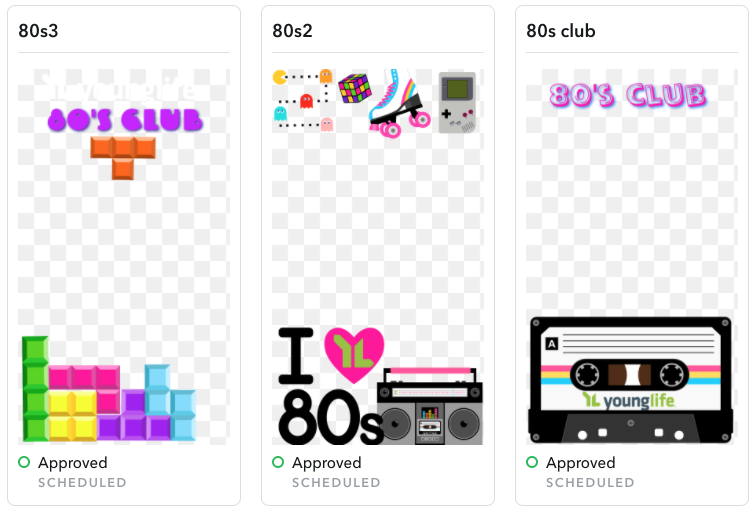 Ready to promote an 80's Club? Click here for a clipart file to create your area's Snapchat filter.
If you have any ideas to add, email us here and we'll add them to the post.
Many of the ideas above were contributed by Ben Savory, Area Director in Winchester, VA; Bethany Wilson, Wyldlife Leader in Argyle, Texas; and by Sean McGever with YLhelp.com.