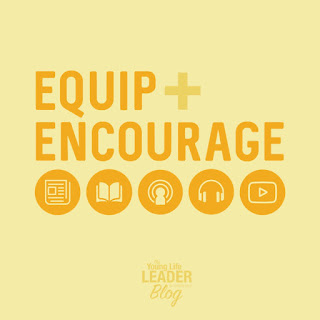 Today we're continuing our new series on the blog, "Equip + Encourage." It's an opportunity for Young Life leaders and staff to share articles, podcasts, videos, books and songs that have helped equip and encourage them- and will hopefully do the same for you!
—
Did you know that Fanny Crosby wrote over 9,000 Hymns?! What an accomplishment, particularly given the fact she was blind. One of her most famous hymns is "Blessed Assurance." A well-meaning preacher once said to her, "I think it is a great pity that the Master did not give you sight when he showered so many other gifts upon you."
Her response to the preacher, which will make you long to love Jesus more, was, "Do you know that if at birth I had been able to make one petition, it would have been that I was born blind? Because when I get to heaven, the first face that shall ever gladden my sight will be that of my Savior."
 Let's Love Jesus like Fanny Crosby this week!
ARTICLE
"You Don't Have to Be a Social-Media Narcissist" || Social media can hurt, but it can also be redeemed for the Gospel.
BOOK
"Replenish: Leading from a Healthy Soul by Lance Whitt" || Are you feeling burnt out? This is a great devotional that replenishes your soul
and walk with Jesus.
PODCAST
"The Heart of Temptation" || This is an outstanding talk from Pat Goodman on temptation. Pat has been on YL staff for over 40 years and also is an associate pastor.
SONG
"Blessed Assurance" || This hymn is the one I mentioned above. Performed by Nathan Drake, who has redone a lot of hymns and does an exceptional job.
VIDEO
Ray Ortlund's Welcome to the Church || The Best 2-minute welcome to church you will ever hear!
If you would like to submit an E+E post, here's a link to learn more.