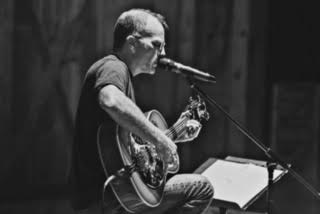 Our featured Camp Musician this month is Billy Cerveny.
We asked Billy to share a little about his journey with music and Young Life.
"I first became involved in Young Life in high school when I was 15 years old. I had just become a Christian and had no idea what it meant to live that out in my life. I remember my Young Life leader, Jim, coming up to me randomly one day when I was kicking a soccer ball with my friends at school. From that day forward he became a constant presence in my world and helped me process who this Jesus was and what that meant to follow Him. A couple of years ago I told him, "Jim, I don't remember all that you said to me or taught me during those years, but I remember that you were always there, no matter what, loving me and walking alongside me."
I moved to Nashville, TN in 1999 for my music career. It had been years since I had been involved with Young Life, but I met and became friends with the Area Director here at the time. The Lord used that relationship to create opportunities for me to play at weekend camps, banquets and summer camps. I discovered that playing music wasn't just about building a career, but that it could be a powerful tool in the hands of the Lord.
One of the great, humbling blessings of my life has been watching the Lord speak the Gospel into the hearts of high school students and leaders through my music; people from different cultural, socio-economic and faith backgrounds. We serve a God who is calling His kids home and I'm deeply grateful that He has let me be a small part of that story through Young Life.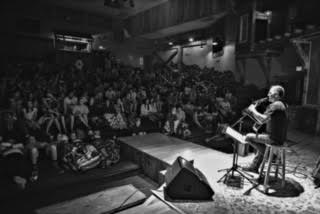 I'm very excited about serving at Frontier Ranch this summer. Frontier is a special place for me. It is not only where I served on my first assignment, met my wife and built so many life-long relationships, but it is also where I have seen the Lord call thousands of people to step from death to life. It is holy ground."
Visit Billy's website.
Billy's music is available here on iTunes.
Email Billy to play at your Young Life camp or banquet.
What other Area Directors are saying about Billy:

I've worked with Billy numerous times and have loved every minute of it. His music has a depth and honesty to it that makes you want to lean in and soak it up. I can't drive through Buena Vista, Colorado without putting "AM Radio" on the car stereo and rolling down the windows. His words, voice, and guitar playing always bring a smile to my face.
-Brian Summerall, Young Life Director of Ministry Strategy, Dallas, TX
Billy's music is real, raw and connects with all kinds of people. He's a storyteller that finds a way to weave truth, pain and God's goodness into his lyrics. Billy is a listener. He adds wisdom and humor to every assignment.
-Jason Archer, Area Director, Young Life Wichita Falls
Check out other camp musicians here.