Written by Charlie Heritage, Greensboro, NC.
One of my dearest former Young Life kid's dad suddenly passed away last week. When I found out, I immediately went to be with Jack. We talked for over two hours.
At the service on Saturday, Jack spoke. I imagine it's a difficult thing to do at any funeral, but especially your own father's. One thing, in particular, stood out to me as Jack spoke.
He shared a story about when he decided to quit playing college football. He told me it was a sport that had connected him and his dad since he was a child. When he told his dad he was quitting, his dad jumped in the car and drove in the middle of the night to his campus to show up at Jack's dorm room. Jack told me that they laughed, cried, and prayed together. When he asked his dad why he came all the way there that night, his dad simply said, "Jack, we're Schultz's, it's what we do. We show up."

Jack's dad began walking with Christ just three years ago, and ever since, he showed up. He showed up in his family's lives, he began tutoring at-risk kids, even taking two of them into his home for over a year while their mother was in prison. He showed up.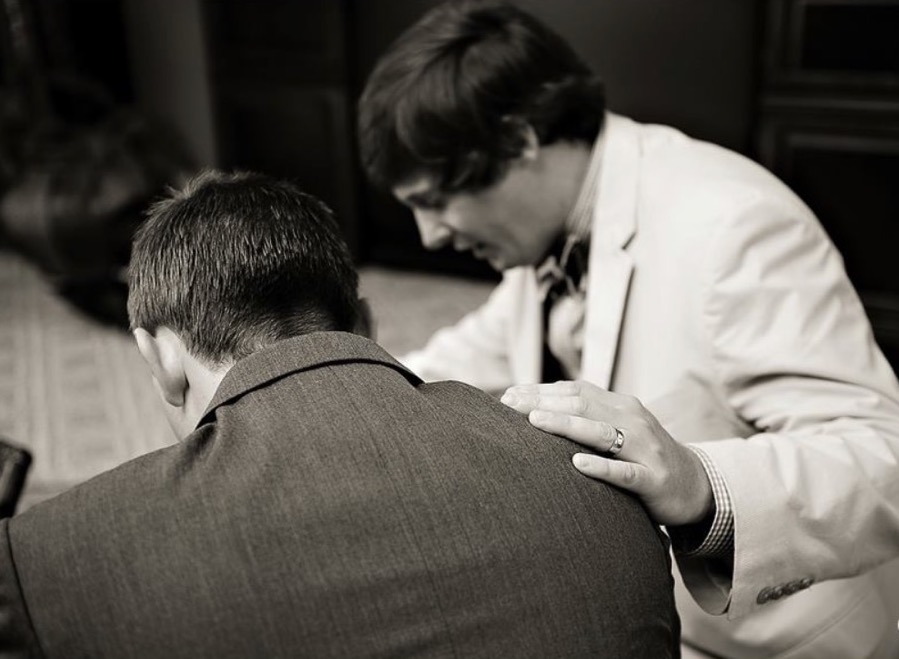 It's the same thing we get to do as Young Life leaders. We show up when they lose a game, when they get dumped, when they get hurt, and when life seems to be more than they can bear. And sometimes, years after we've stopped being their high school Young Life leader, we still get the chance to show up in life's major moments, like when a parent dies. It's what we do, we show up.

Thank you for being a Young Life leader. We may never know the impact we have on kids' lives or even on their parents.