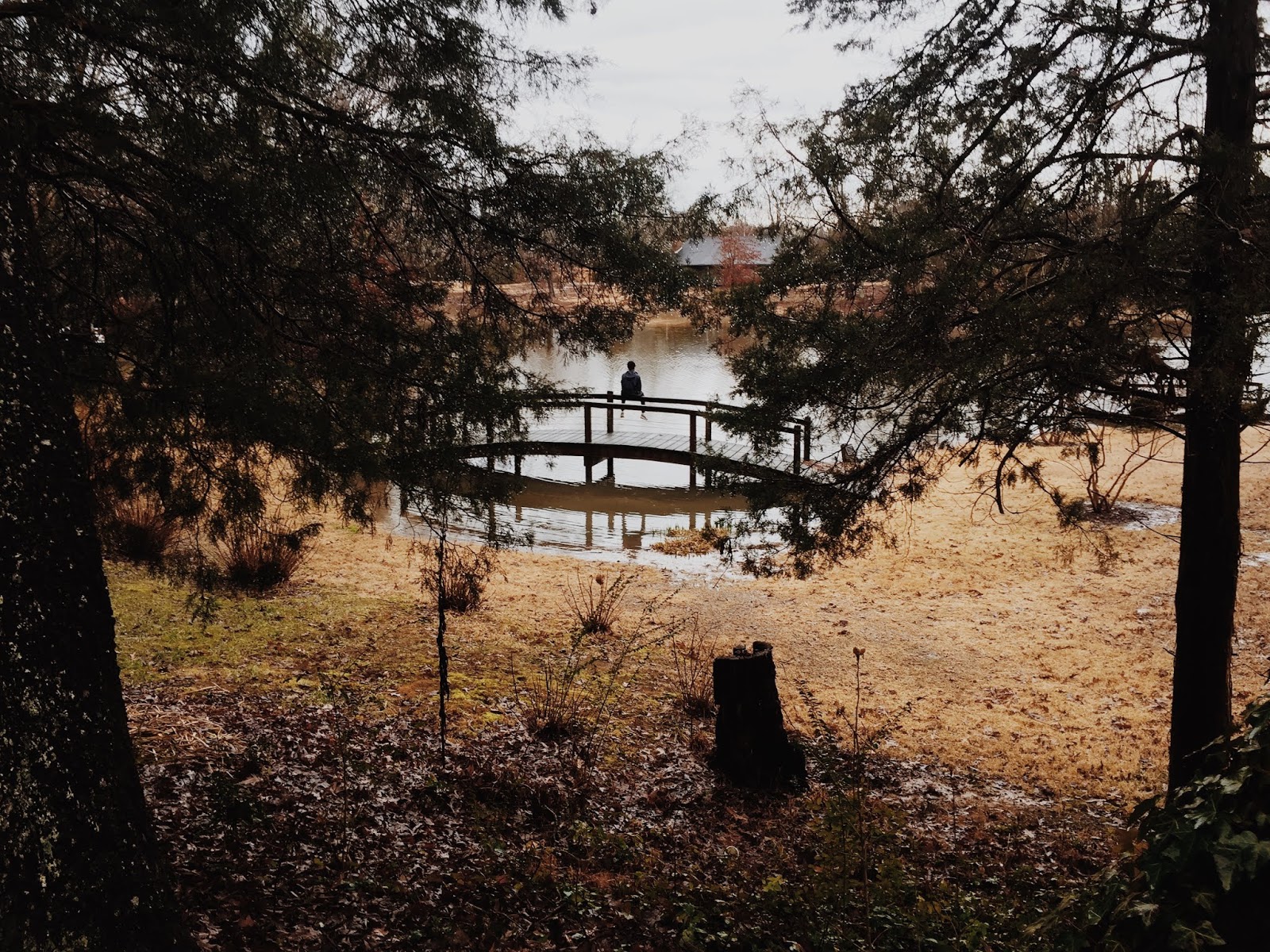 If you're reading this, you probably already have a general idea of how busy high school students are. With sports, studying, homework, rehearsals, church events, family activities, etc… it's hard for teenagers to find time to get still. When they do slow down, they're most likely watching Netflix or caught up in Instagram's endless scroll. To be fair, this isn't just a teenage problem. This distracted and busy lifestyle plagues adults, as well. I know I am often guilty of getting sucked into the iPhone vortex.
One of the consequences of being so busy is that we struggle to pray. For many, it isn't even a struggle. It's easy to go days or weeks without even praying. In the midst of all the noise, it's often difficult to find the time and space one needs to cultivate intimacy with God.
So in our ministry with teenagers, what can we do about this? How can we set up our high school friends to actually have an opportunity to pray?
One way I've recently approached this issue is by taking a group of high schoolers on a Rest Weekend.
It was quite different than a typical outreach weekend, but perfect for a Campaigners group.
The goals were simple.
Rest.
We wanted the weekend to be a place where students could breathe deeply and unplug. That meant no phones or electronics. You'll probably get some pushback on this, but I didn't hear one student regret leaving their phone behind when the weekend was over, and if they've been to a Young Life camp before, they're used to this. As far as the planning of the weekend, we didn't try to overstuff the weekend with activities but took a very minimal approach to the hours we had together with the hope of students looking to God in the margin they had available to them. In place of a speaker, we spent that time taking part in different ways of praying together (described below).
Prayer Prompts
At the start of the weekend, we gave them journals to use throughout the weekend and prayer prompts to pray on their own throughout the retreat.
They were asked to pray for 4 things:
– someone else on the retreat
– a circumstance in their life
– their parents
– a non-believing friend
Daily Examen.
At the end of every day, we walked the students through Ignatius' Daily Examen. I led the prayer from up front, while all of the students participated in the prayer in silence. This is an amazing prayer that helps us remember our day and to develop a sensitivity to God's movements in our life.
3-Hours of Silence
If you ask someone in Young Life where they've heard the Lord speak most clearly to them, you are likely to hear the phrase "in my 20 minutes of silence." At the Rest Retreat, on Saturday morning after breakfast, we invited our teenage friends to not just spend 20 minutes in silence, but challenge them to do it for 3 hours. They were encouraged to spend this time praying through their prompts and to listen for God. I often compare silence with making eye contact with God. It can be awkward, but it is a phenomenal way to bring our hearts before the Lord. We encouraged them to lean into the discomfort of it all and look to the Lord in the tension of the silence. Of course, not every student bought in, but the ones that did really appreciated it.
Equipping Seminars
On Saturday, we offered two seminars where our high school friends could learn and practice a way of praying. One of the techniques they learned was Lectio Divina (Divine Reading). In this technique, students learned how to carefully read a passage and then pray through it.
Worship
Lastly, we wanted the students to worship richly. We brought in a musician to lead us in songs over the weekend and we took every opportunity to point the students to give praise to God. At the close of the week, we had a "Say So" time where students stood up to proclaim what God had done in them.




All in all, this was a powerful weekend for our crew. Believe it or not, the students were grateful to be given the opportunity to unplug and to connect with their peers, and, most of all, to connect with God. They were grateful to have 48 hours without the distractions of life back home.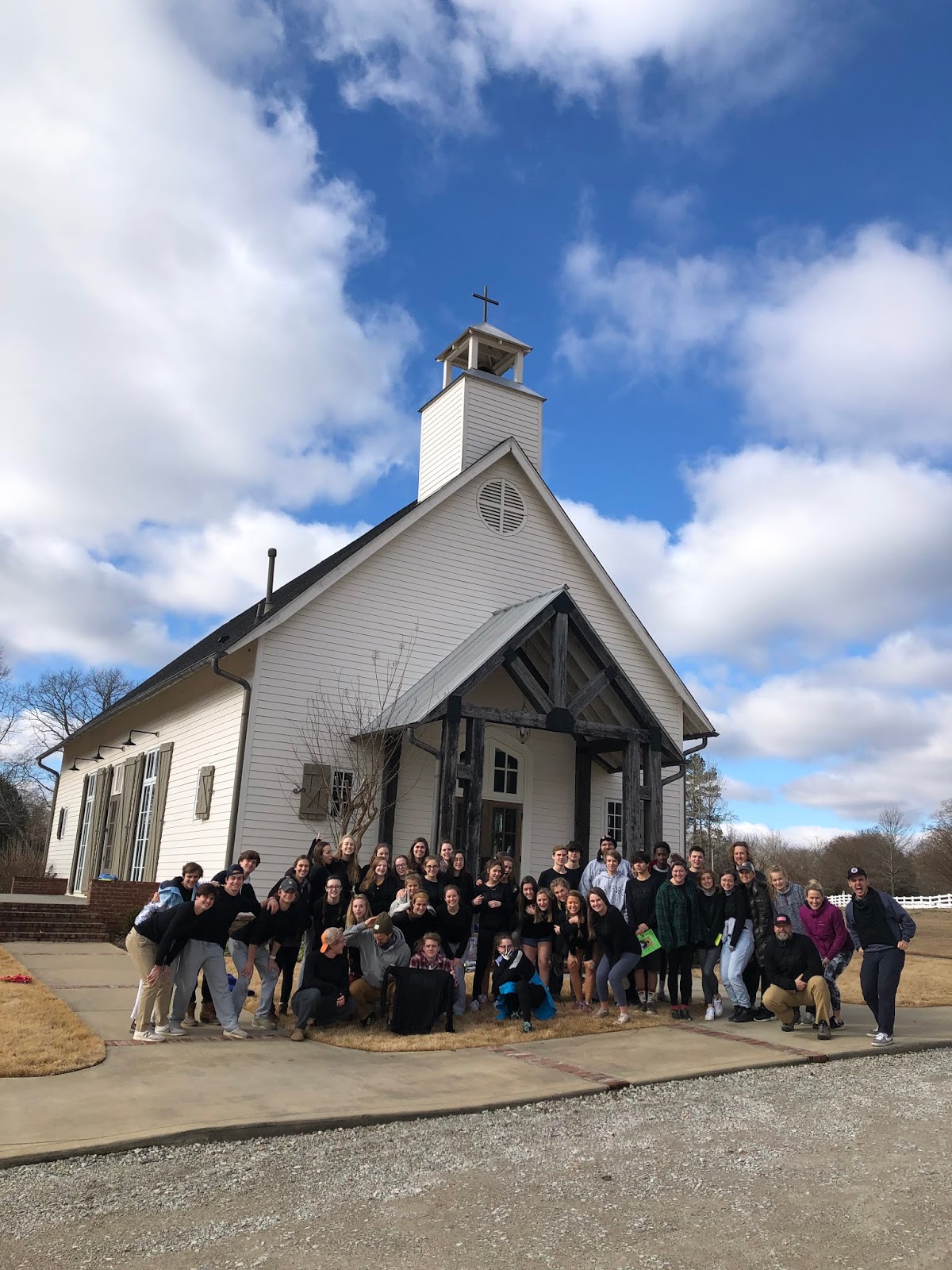 Everything we did was done with intention of the students being able to replicate it in their daily lives back in town. At times, I felt like a crazy person to expect the students to entertain a weekend like this, but it ended up being just what everyone needed (leaders included). Most importantly, I believe it gave our high school friends a taste of what a rich prayer life is like and it left them wanting to seek out more intimacy with God.
We already have next year's Rest Weekend on the calendar!
Written by Eli Berry, Memphis, TN.
Here's a sample schedule
Friday
4:00- leave from the high school
5:30pm- dinner on the road
7:00- arrive and get settled
7:45pm – welcome + vision for the weekend + worship + expectations
8:30pm – neon glow stick capture the flag in the field
10:00pm – campfire + s'mores
11:00pm – Daily Examen + worship
12:00pm – cabins + lights out
Saturday
8:30am – breakfast (silence begins)
10:00am- spread out silently
11:30am- Seminar #1 (Lectio Divina)
12:30pm – lunch
1:15pm – Cabin Time
2:15pm – free time (crafts, games, Sippy Parlor, prayer room)
4:45pm – Seminar # 2 (Praying Identity Truths Over Your Life)
6:00pm – Dinner
7:30pm – Big Group Session (Picture Prayer Time) + Worship
8:30pm – free time
10:00pm – Daily Examen + Worship + Communion
11:15pm- cabin time
12:00am- lights out
Sunday
9:00am- breakfast
9:45am – morning session + weekend wrap up + Say So
10:45am – pack + clean up
11:30am – check out + head home
1:00pm- lunch on the road
3:00- arrive back at the school