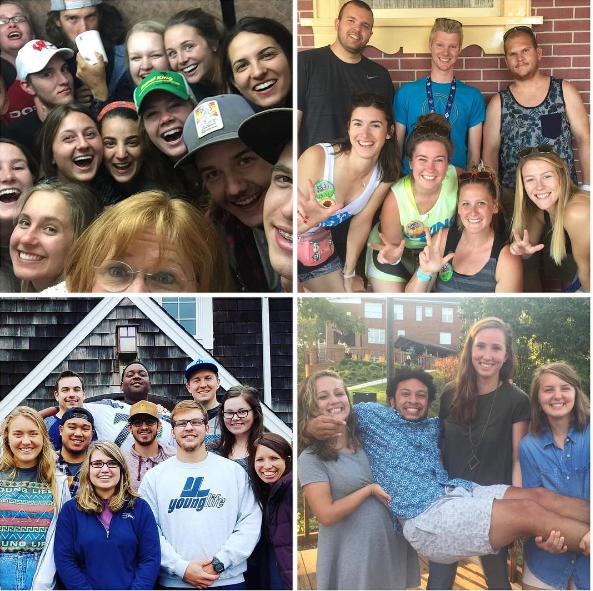 Written by Zach Gurick, YL Metro Director for Southwest Florida.
I've had the privilege to serve on a lot of different YL teams over the past 15 years. Some have had a rich sense of community and deep bonds with one another that I still cherish. Other teams have not meshed so well.
This fall a theme keeps coming up in my life and ministry – missional community. I've been asking myself the question, "Is it possible to have a club team that cares deeply for one another, shares life together, encourages and supports each other, and loves each other so well that ministry naturally flows out from within?" I believe it's a tall order, but one we should all strive to make a reality.
What if our big goal was that kids, other leaders, and the community around us would all say about our teams, "Look at the way they love each other, I want to be a part of that!" Loving each other well may be the best witness we have to offer!
How Can We Cultivate Missional Community On Our YL Teams?

Share life stories.
Over the course of a month, semester, or year, depending on the size of your team, start off every meeting by giving team members a chance to share their story. Take 15 minutes to do this—10 minutes of sharing followed by 5 minutes of questions. It's helpful to set a timer at the 9-minute mark so people know to wrap it up soon. Be the first to go to set the standard of how you want people to share.
This allows everyone on your team to have deeper insight and understanding into one another's lives. It allows for grace and understanding about choices, actions, and motivations that team members bring to the table.
Get away together.
Spending time doing an overnight retreat can dramatically strengthen a team. The best parts are the unscheduled, late-night conversations. Plan some time to celebrate what God has done or is doing in your ministry. Play a game or make up a new team tradition like a corn-hole tournament or whiffle ball.A team that can play together will grow deeper as a missional community. Plan some time for strategizing and planning the year together as well.

Have them over for a meal.
There's real power in breaking bread together. Great conversations happen around a table. Practice hospitality when you do this and show your team what it means to invite people into your life. Break out the good dishes, prepare quality food, and go all out to make it a great time together.

Start each meeting with 5 minutes of silent, centering prayer.
This is a great way to practice praying together. For starters, it allows you and your teammates to be more present in the meeting. It allows you to let go of the distractions you've had on your mind leading up to the meeting. It also reminds you all that you're God's beloved, chosen and called according to His purposes, and teaches you to listen for His one voice to speak to all of you collectively. I've found that even in silence, God draws us together as one in Him, sometimes even more than when we're speaking.
Establish a pattern of encouraging one another in your team meetings.
Every few meetings, take 5 minutes and ask team members to share ways they've seen God at work in and through one another. Doing this will help to cultivate a culture of encouragement and gratitude on your team. Team members will be empowered and uplifted as this becomes a regular practice. Encourage team members to do this outside of meetings as well.

Read the Nouwen article together.
Henri Nouwen's article, "Moving from Solitude to Community to Ministry," outlines a template for how ministry should naturally flow, starting with our internal, loving union with Jesus. Through our solitude with Jesus we should be naturally driven to long for and move towards community and fellowship with others. Out of community and fellowship, ministry should naturally flow. Download the article and read it together learn a new way to live!
Start and end every meeting by circling up and holding hands or grabbing a shoulder in prayer.
Our physical posture points to and represents what we want to simulate or create internally or emotionally. If we are physically joined together this will help us think of ourselves as one unit, one body, working together. I've done this with groups of as few as three or four, and with groups of as many as 150—it's always a powerful picture of what we are really after. It's so simple, just make it a point and give it a try!
Lead in transparency and vulnerability.
Have time in your team meetings to share what's happening in your lives and lead that off by being honest, transparent, and vulnerable about real struggles and joys that you are experiencing. Invite your teammates into the realities of your life and ask them to do the same. We are after authentic relationships and authentic ministry. You have to lead this with your team to make it okay for others to do the same. Create a space that welcomes vulnerability and honesty.

Have a giant late-night nacho party after an event.
Cover a table with nacho chips and pile on the cheese and toppings, then invite your team to share stories, laugh, and play games as you try to take down the whole table of nachos. Be creative and create fun memories of warmth, hospitality, and authentic friendship.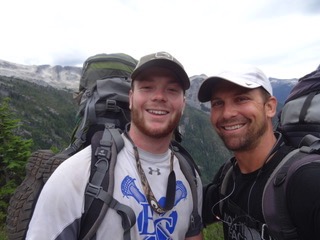 Read more from Zach Gurick at kindredyouthministry.com.