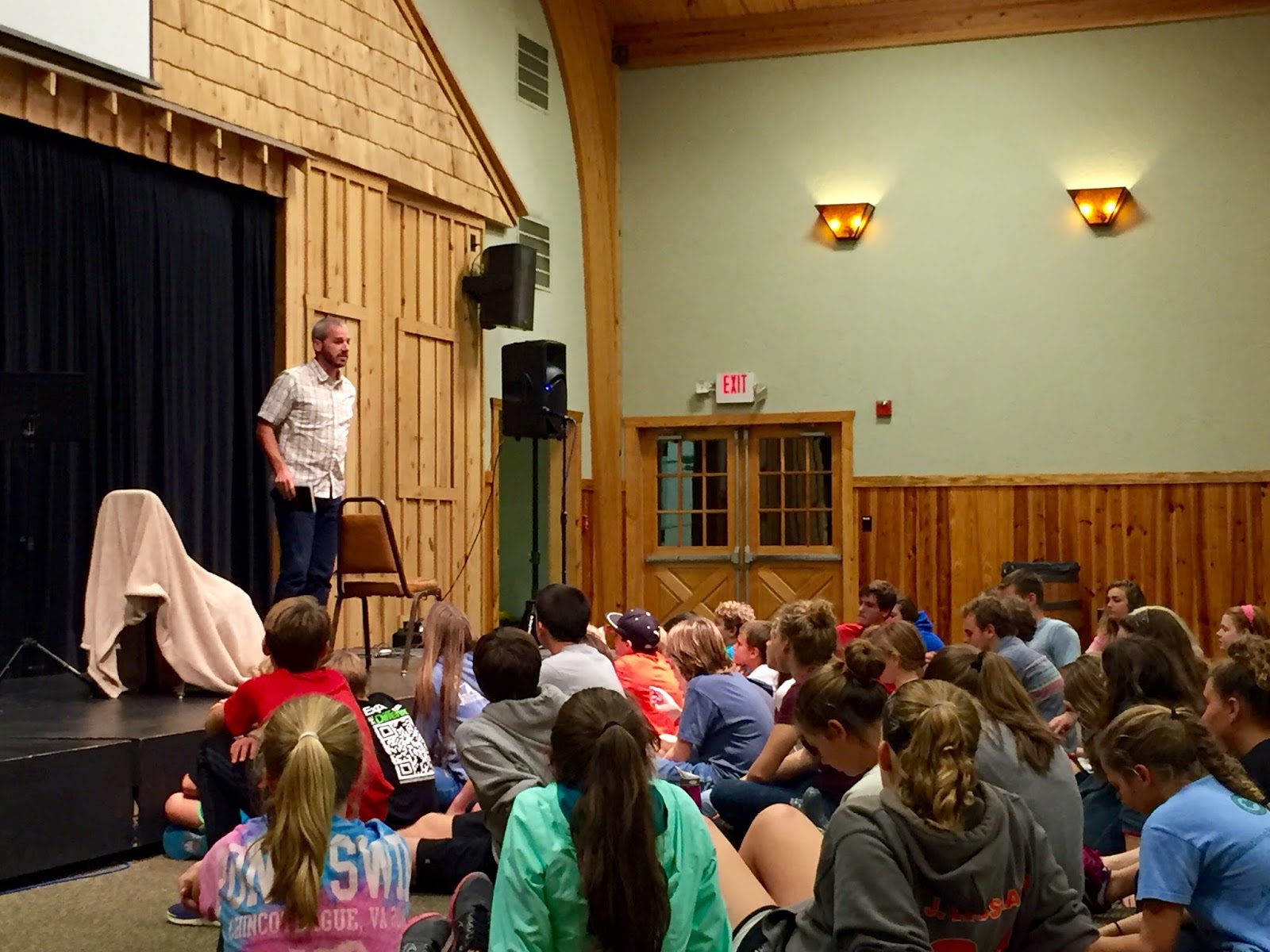 Written by Rob O'Donnell and Perrin Duvall, WyldLife Representatives, Eastern Division
We have a great team of high school leaders on our WyldLife team. Two of them had the opportunity to give their first club talks this past semester. Here is what they had to share about that experience:
Mariela, high school senior and WyldLife volunteer leader

"Before my first WyldLife talk, I knew I needed to remember that WyldLife kids may not have much prior knowledge about the Lord. That made me really excited and eager to talk to them, because I could go to their level and really share about something that they could relate to. I find also, that when you open up to middle schoolers and become real, they begin to open up to you too.
The thing I was talking about was a very blunt topic. After praying about it and talking with my Young Life leader, I decided to be completely real with them, because I know a lot of them deal with the things I did. I wanted to be genuine and honest with them about my eating disorder.
I wrote down some points I wanted to get across and went over how I wanted to address them in my head and with my YL leader. Before club, I prayed the Lord would speak through me and that my story would resonate with someone in that room while I was talking.
The talk went great! If you lead WyldLife, you know that it is hard to get middle schoolers to become quiet, but they listened wonderfully. (What a feeling!) I could tell they were really trying to listen to me, and that is all I could ask for.
I love personal testimonies because they really can touch you on another level that other talks can't. With middle schoolers, I think sharing personal testimonies is especially important. I am thankful I was able to share how the Lord came and saved me personally, and how hard times get flipped into something good."
Drake Peterson, high school senior and WyldLife volunteer leader

"I came to know the Lord through Young Life, so my hope was that WyldLife kids would hear my story and be able to relate to what I have gone through, hear my struggles, and hopefully stir something inside of them. I also care for each of them deeply and want them to be able to trust me so our relationship can go deeper than just playing sports and telling jokes.
To prepare for my first talk, I thought back to the day when I accepted Christ. I tried to remember what I heard that really grabbed hold of me. I specifically remember seeing the speaker use a flashlight as an example of our lives. It was a visual that I would never forget, so I used it in my club talk. My hope was that they would respond how I did, and truly see that in our lives nothing can make us shine, nothing can truly fill that empty space in our heart besides Christ.
After my talk, I felt amazing. I covered every point that I wanted to hit on and told the story of how I came to know Christ. The best thing about it was that one of the WyldLife students came up to talk to me afterwards. He said 'Drake I really liked what you talked about because my life can be like that sometimes. I try to fill most of my time with friends and sports but I still feel empty.'
That is exactly why I wanted to talk!! I wanted kids to be able to approach me and talk about their struggles and what they are feeling. When he came and said that to me, it made me so excited. It's amazing that I get to tell him the solution to this emptiness that he feels sometimes."
If you have thoughts to share about giving a YL talk, email us here.