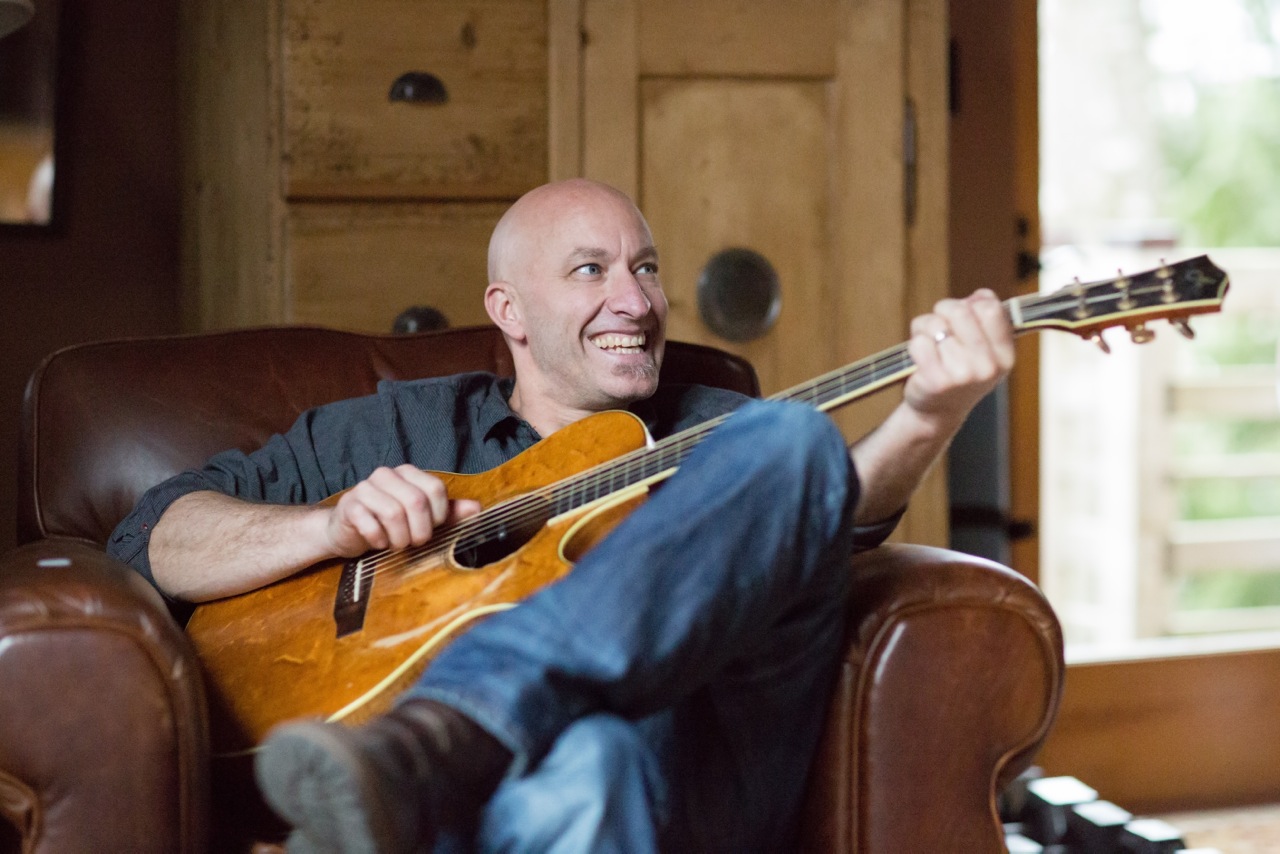 Christopher Williams has been involved with Young Life since he was a nerdy 9th grader, where he hosted club in his parents living room in Briarcliff Manor, just outside of NYC. It was his first real gig, playing club songs on a crappy Fender guitar with his YL leader Dave Matthew, no, not the Dave Matthews, although that would be awesome! After spending 6 weeks on Summer Staff being the inner dock guy at Malibu in the summer of 1993, his life has never been the same, taking the leap to become a full-time traveling singer songwriter. His first record released in 1994 and he just released his 10th independent record, entitled 'The City Makes The Man,' which is available on iTunes and his website.
He has done countless assignments around the country and has a heart for YL Capernaum and loves spending time with his friends with disabilities. He is married to Suzanne, who is the Southern Divisional Capernaum Director and they live in Nashville and have a five year old boy, Hudson. Christopher plays a lot of intimate House Concert YL Benefits and would love to tell you more about those, as a creative alternative/addition to traditional banquets, although he loves sharing the YL story in whatever way possible!
He is also a passionate worship leader and loves doing leader weekends and staff retreats; having played YL Training Timeline Classes, YL Marriage Retreats, Africa Senior Leadership meetings and the last few All Staff Conferences – including leading the charge for the YL75 International Worship Band, featuring 12 folks from 12 different countries; which was a huge honor after making a CD with his African Staff friends last year entitled 'Bambalela: Worship With Young Life Africa.' Released at YL75, this CD was made to get traditional YL Africa camp songs into the hands and on the phones of kids after they attend YL Camp all over the African continent and to help raise money stateside for YL Africa. Christopher is a firm believer in the power of music in our YL friends' lives and a driving force behind Camp Musician Training and helping get more content camp songs in the YL pipeline through contributions with the Nashville Nine.
All of Christopher's music can be found at www.christopherw.com or on iTunes.
Follow Christopher on Instagram @writecdub
Follow Christopher on Twitter at @cdubtweets
Email Christopher to play your camp, retreat, banquet, benefit or lead worship!
What other Area Directors are saying about Christopher:
"Christopher exceeded my expectations for the night! He is so talented and delivers the message in such a powerful way! What a gift to give to the ministry! This format was so powerful and beneficial and we expect to raise more overall support and community buy-in from this night than we did at our last banquet. People felt honored to be included, and so it was a privilege to be there, as opposed to an obligation. The house concert format allowed for more talking and connecting – and the message being delivered through amazing music in the comfort of a home is hard to beat! It's just more personal and with fewer distractions, thus people are more moved. God was very present, and that's more apparent in that setting."
-Pamela Grafton, Committee Chair Oxford, MS
"We were able to have Christopher lead worship for us at our Young Life Training Timeline classes in Colorado Springs last February and he did a wonderful job for us. I so appreciate how he uses his gifts in such a humble way to bring us to the feet of Jesus. During that same week, I attended the Northern Colorado Springs Young Life Banquet, where Christopher led special music there as well. It was an entirely different setting – a western night kind of theme and once again – and Christopher hit it out of the park in that setting too. He led fun, lively songs as well as worship songs and was a great asset to the event. I highly recommend Christopher to come to your area – whether it's for your fundraising event, a staff or leadership weekend, or an all-city club. Christopher's winsome and humble style, the diversity of the music he does, and his excellent musicianship will be a blessing and gift to your area."
-Pam Moore, Young Life Training Director
"Christopher Williams is a one man fundraising machine who has blessed our area for the past 10 years. His ability as a musician, a storyteller and someone who can convey the emotion and stories that comprise our Young Life Capernaum ministry allows him to captivate an audience, pull on their heart strings and get them to become involved. I would wholeheartedly recommend him to any area for a banquet, an intimate gathering or a concert.'
-Sean Mann, Capernaum Area Director, Dallas, TX
"A house concert is a great idea and a very personal/intimate way to introduce people to the ministry. I've seen them work and be great successes not just financially, but in terms of community buy-in. It's impossible to just write a check and leave when the Gospel is presented in a way like this. It seeps into your heart in a personal way that can't be replicated at a banquet sized event."
-Brad McKlveen, Area Director Young Life Naples, FL