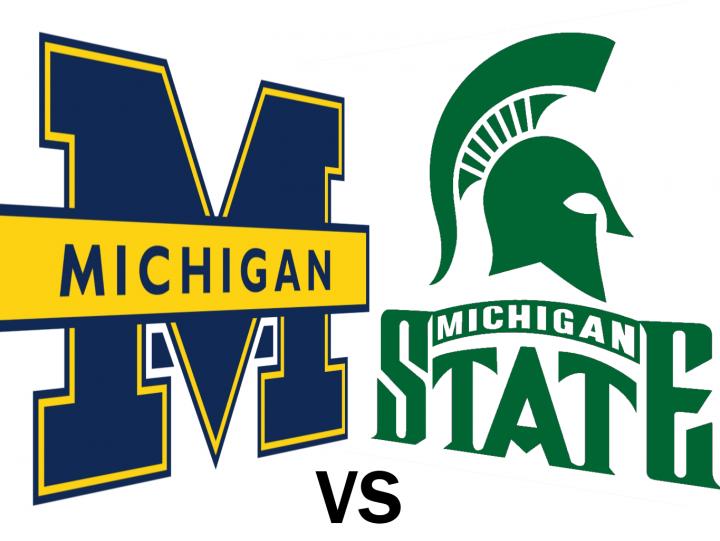 A guest post written by Dan Voder Woude, Area Director in Monroe, LA.
I realize my bias as a former Michigan State student influences this post, but I believe this video is a great set up to a Club talk whether you are blessed to be a Spartan or not. Michigan State's defeat of Michigan this year in football is a play that will be talked about and shown for years to come. Tom Rinaldi narrated this clip for ESPN's College GameDay the next week. He set up this video by saying, "This miracle—like all miracles—was a miracle born out of desperation."
MAKING OF A MIRACLE – MICHIGAN STATE from ESPNFrontRow on Vimeo.
I used this video at Club this week in conjunction with a talk on the healing of the leper in Mark 1:40-45. I set it up by telling our friends what Tom Rinaldi said before the video, and then I played the clip. It ends with Jalen Watts-Jackson, who returned the fumbled punt for the game winning touchdown, saying, "It's crazy how ten seconds can change your whole life and change how people think of you."
In the encounter with Jesus, the man comes begging Jesus to heal him (desperation), and with five simple words (such a short encounter—10 seconds or less) Jesus heals, restores, and changes this leper's whole life—and what people thought of him—forever. We know that the miracle was born out of the heart of God, but it is hard to ignore the desperation in the story too. He doesn't come at night, he doesn't come quietly in a crowd, but he comes begging Jesus at his feet in the middle of a crowd that must have parted as the unclean man came face to face with the Healer. It is easy to connect the video and the story at the end of the talk.
If you have an idea to share, here's how you submit a guest post.