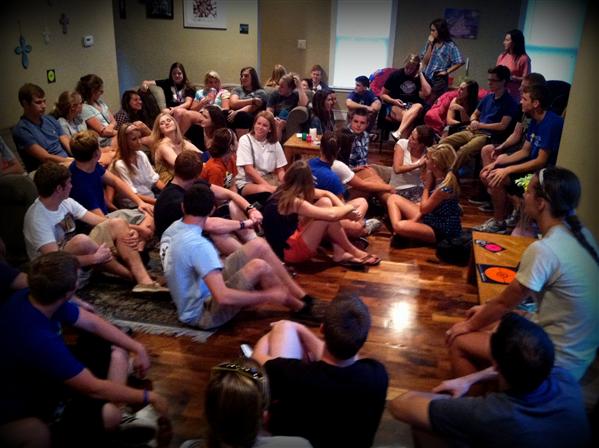 Thanks to a host of Young Life College folks who have shared best practices for doing Young Life with college students. We're excited to share with you some club specific ones over this week and more 'best practices' on Thursdays in the fall. We've also started a 'YL College' page, so feel free to submit ideas!
When we asked our College Life Area Directors what works for them, we found a few more popular themes. Firstly, what's the real purpose of a mixer? For people to get to know each other! So, we found it important to start with 'get to know you' mixers.'
Get-To-Know-You Mixers
Speed dating

Over the mountain

Choose a side of the room (coke or pepsi, mountains or beach, etc.)

Mixers that really allow kids to "get to know each other."

Break into groups of 3/4/5 and answer a question, then mix groups

Move one seat to the right if…

2 circles …guys on inside/girls on outside.
Musical Mixers
Musical food pass

Dance to the upbeat music, then switch to slow song and everyone slow dances with the person they are across from for 10-15 sec. Have a cheesy question they have to ask their dance partner.

Sing off

Usually any mixer that involves everyone singing. We usually play the game where you get into corners and everyone has to sing a song by a certain artists
Butt charades

Celebrity pairs

'Captain on deck'

Relays (orange/hula hoop pass)

Simon Says

Pass the apple under the chin down the row,

Upfront scavenger hunt

Birdie on a perch

Finger Jousting

This or That

Rock, Paper, Scissors Variants

Rock, Paper, Scissors Snake (crawl through the legs of the winner and add to their snake)

Gorilla, Man, Gun (or Karate, Gun, Gorilla)

Knight Rider, Damsel
What if your Club is bigger?
One staff person said, "We have not done many mixers because it is hard to do with so many people (150)." College students seem to like to break up into smaller groups and play "mafia" type games where there is a secret killer that goes around and if they shake someone's hand a certain way that person has to die.
What if your Club is smaller?
Don't be afraid to keep it laid back and relational. We do a group mixer every week! Game night, pumpkin carving, bonfires, trivia night, etc…We do TONS of food every week. Expensive but the way to their hearts!