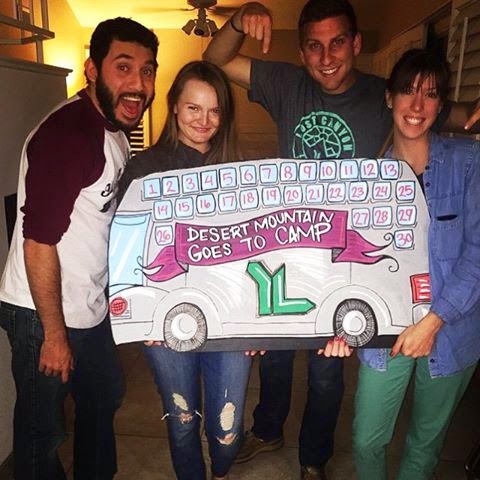 LaTonya Stevenson has been leading WyldLife with four inner-city schools for more than 14 years. So how does she fill a bus to Southwind every summer? She says the key is talking to the parents and guardians of her middle school friends.
"You may have to work a little harder or be more creative to get in front of parents," says LaTonya. "But parents are the key to getting kids to camp."
Five years ago, LaTonya began hosting weekly parent meetings in the spring, at least 4-6 weeks before the camp trip. She and her leaders are available every Tuesday from 6-7 pm at a church that is centrally located between the four middle schools. Parents can stop by anytime during the hour to:
Learn more about the camp trip
Talk with parents whose kids went to camp last year
Make a deposit and register for camp
Get fundraising information
Make camp payments
Complete health forms and other paperwork
When kids come to club throughout the year, they complete club cards which ask for parents' or guardians' mailing addresses and cell phone numbers. In early spring, LaTonya mails a camp registration form to every parent, along with an invitation to the parent meetings. Then they send a text to every parent, inviting them to attend a meeting. Some parents come once and others come several times to make payments or complete paperwork.
LaTonya says that having a consistent time, day and location makes it easy for parents. They don't have to worry about kids losing money or forms bringing them to school or club. "Face-to-face is so much better," says LaTonya. "Parent meetings are the key to our camp sign-ups."
Written by Julie Clapp.