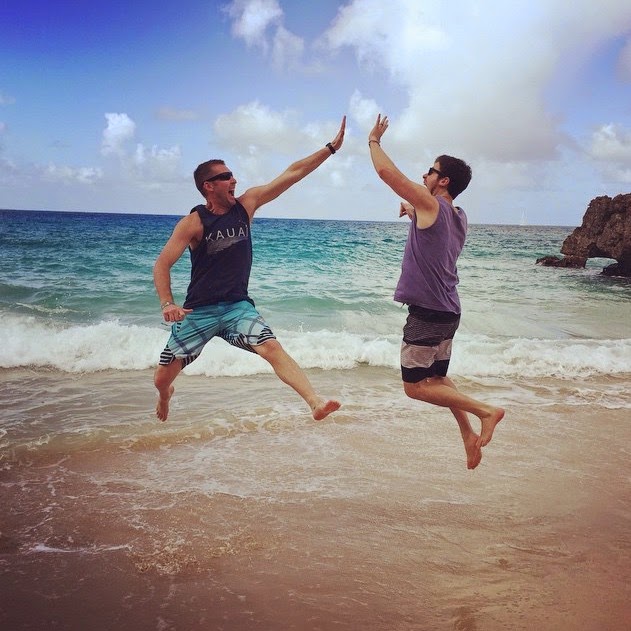 This is a picture of an #EpicHighFive.
It was originally posted on Instagram by Young Life Camp Musician, Tim Halperin.
Over the next 10 days (until April 16) we'll be running an #EpicHighFive contest on the YL Leader Instagram and Twitter accounts.
Here are the rules:
The Epic High Five must occur between a Young Life leader and a high school student or a WyldLife leader and middle school student.
All 4 feet must be in the air in order for the high five to be considered 'Epic.' *This rule does not apply to those who are physically unable to get both feet off the ground.
When posting the picture, use the hashtag, #EpicHighFive and tag @younglifeleader
The most Epic High Five pictures will be featured on the Young Life Leader Blog and Instagram account.
4 Prizes Will Be Awarded
All pictures will be entered into a random drawing and the winning selection will receive YL swag for both the leader and the student.
There will also be a prize given to the MOST EPIC high five picture, so go get creative with your middle and high school friends.
Move over fist bumps. Hello Epic High Fives.
Congratulations to Russell Anderson and Joshua Perez on winning the inaugural #EpicHighFive contest!