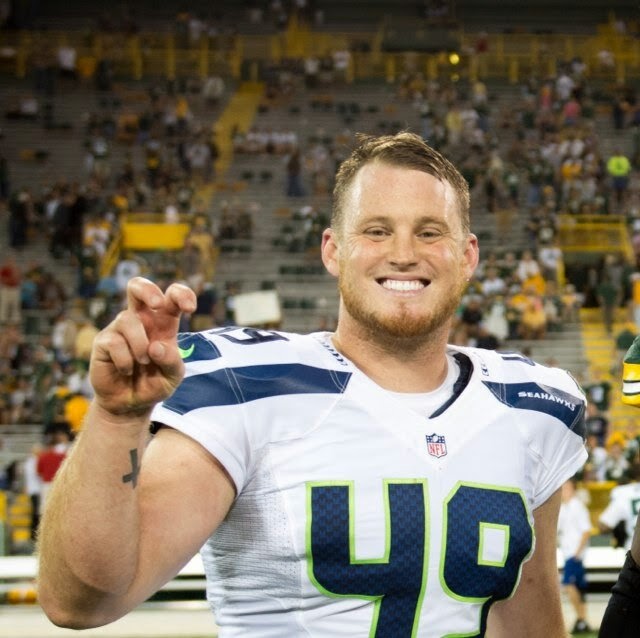 One of our fellow Young Life leaders, Clint Gresham, is also a Super Bowl champion long snapper for the Seattle Seahawks. In his 5 years in the NFL, he has never botched a snap. He's arguably the best long snapper in the League.
But there's one thing that's way more important to Clint than winning a Super Bowl, and that's Jesus Christ. And he's not the only Seattle Seahawk who feels that way. Check out this film the Seahawks made to share the good news of Jesus with the world.
Follow Clint's Super Bowl Blog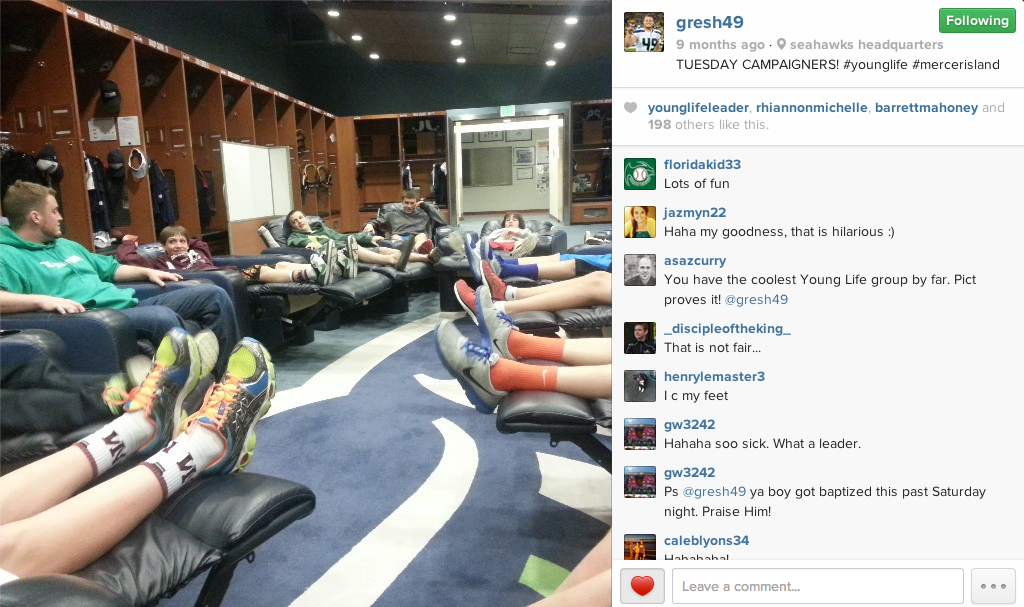 Follow Clint on Twitter
Follow Clint on Instagram
(He even posts pics of his Campaigner group meeting in the Seahawks locker room.)
Read more about Clint here.