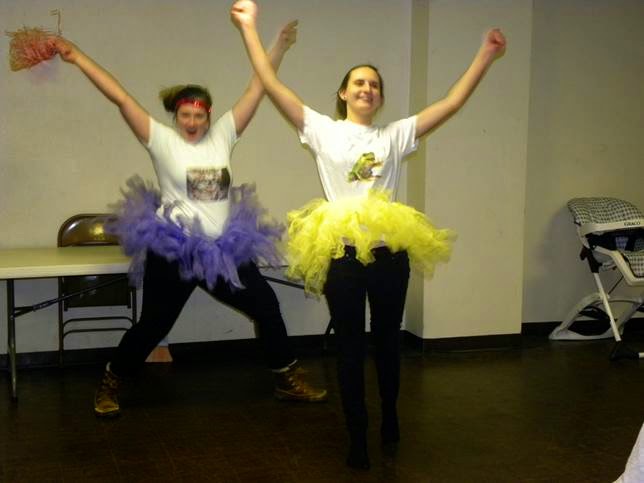 Each day this week we're posting different ideas for run-on skit characters. This guest post was submitted by Tierney Kearns, a volunteer WyldLife leader in Sharon, PA.
Casey & Barbra-a are cheerleaders. Our costumes consisted of pink and yellow tutus and black leggings. We made white shirts with iron on pictures, Casey wore one with a frog and Barbra-a wore one with a kitten.
Intro song: "Hey Micky" from the movie, Bring It On. You can find a lyric video, here.
The introduction cheer is:
"My name is Barbra-a, (Yeah)
And I play badminton, (Yeah)
My serve is soft, (yeah)
Just like this kitten….(points to shirt)"


"My name is Casey (Yeah)
And I play leap frog (yeah)
I jump real high (plays leap frog over)
Just like a …..frog!!!! (yeah)"


The goal was to make the cheer squad at the end of the semester. We had to learn how to put on our makeup, cheer really loud, be really strong, etc. We planned minute games around the theme of what we were practicing that week. For example, one game consisted of blindfolding a kid and letting them put on our lipstick. We basically just turned everything into a cheer and were really loud and kicked our legs a lot.