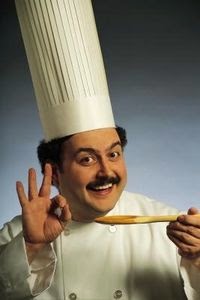 Each day this week we're posting a different idea for Run-On Characters. This idea was submitted by Ernie Merino, Area Director in Clinton, WA
The Buitoni Brothers consist of three Italian brothers, Tony, Jony, and Steve. The trio run an Italian cooking show.
We introduce the brothers using their own run-on music, La Magliavacca by: Angelo Di Poppo (Album: Music For An Italian Wedding). You can purchase from iTunes here.
Their introduction line is: "Hi, I am Tony. And I am Jony. And I'm Steve, and we are (all together) The Buitoni Brothers!"
They can introduce any game in their cooking show, and mold into most theme clubs.