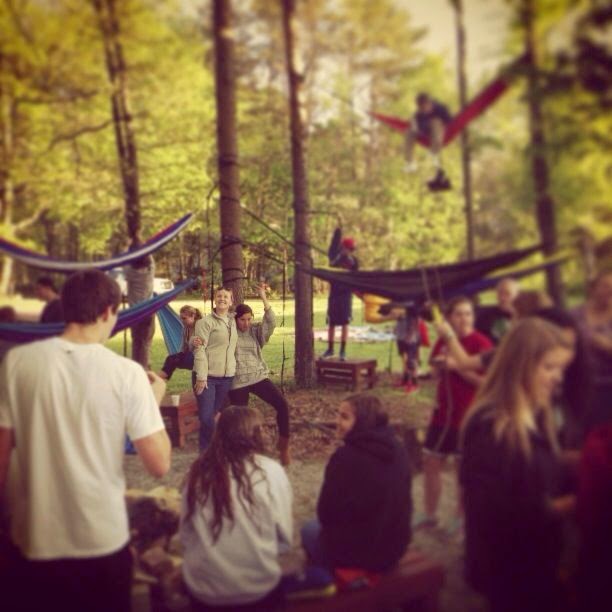 As kids arrive for club, there are a few strategic ways to help them feel comfortable and welcomed. Our club officially starts at 7:37p but kids typically arrive around 7:27p. We don't open the doors to club until 7:47…so here's what happens in those first 20 minutes…
Music

It's vital to have good music bumpin' as they arrive.
Here's a Spotify playlist Sean McGever created for club this year.
Also, recruit a kid to DJ.
Food


Good parties have good food. Recruit a few parents to help bring snacks and drinks before club. If you have access to a kitchen, cooking grilled cheese is cheap and fun.
Parent & Parking People

Ask a few parents or committee members to stand outside and greet parents as they drop off kids. They can help direct traffic and make sure high schoolers don't park in neighbors' yards. Give them clear instructions on what to communicate to parents.
"Thanks for bring lil Susie tonight. My daughter is a senior and has been involved with YL since she was a freshmen. We'll be done with club tonight at 9 so come around 9:15 to give lil Susie some time to hang out afterwards. Also, we're going to Fall Camp next month and would love for her to come. Here's a flyer with the information. Also, here's another flyer with pictures and contact info for all the YL leaders at Smith High School. Don't hesitate to call any of them with questions or to visit the website."


Activities


Have a few different options for kids to do while they wait for club to start.
Transition To Club

Although our official club start time is 7:37, we actually open the doors to the club room at 7:50. We ask a senior to be in charge of rallying every senior and forming a tunnel to the club room doors. The tunnel starts forming at 7:47 and the entrance happens something like this.