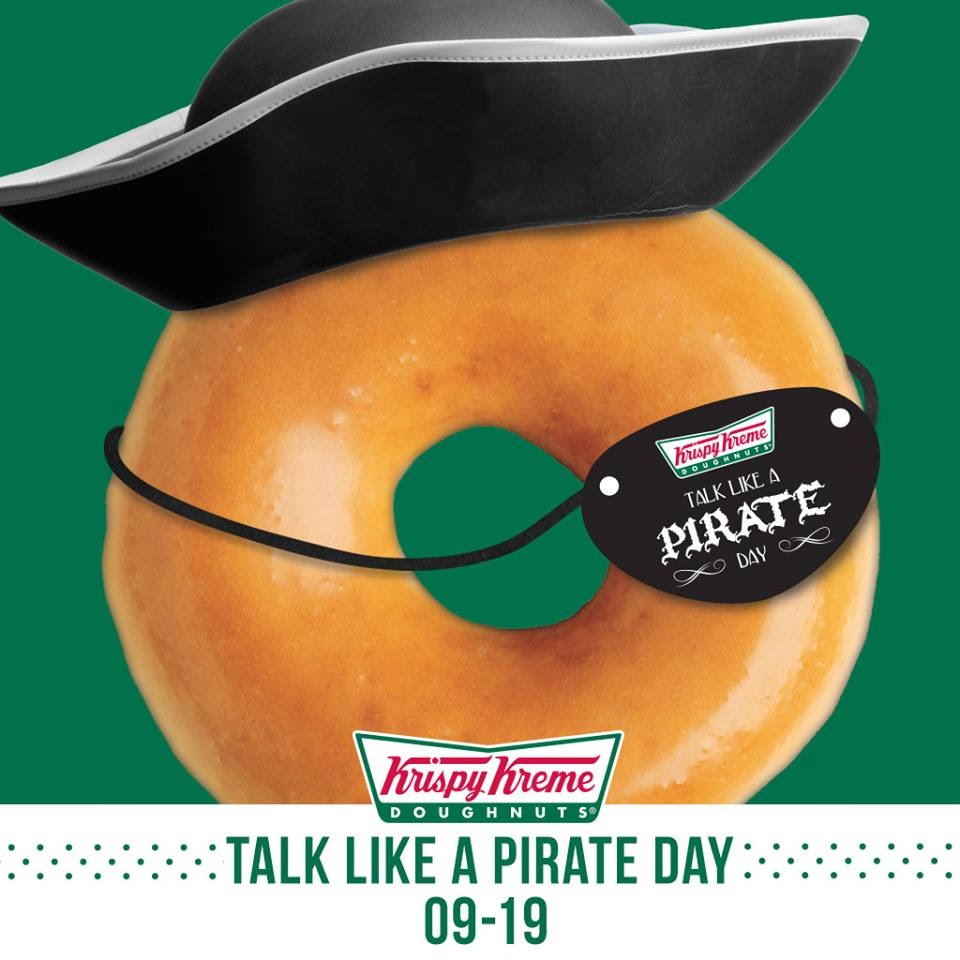 Friday, Sept 19th, is International Talk Like A Pirate Day. In honor of the parodic holiday, Krispy Kreme is giving away free doughnuts.
If you show up to any Krispy Kreme on Friday and talk like a pirate, you get a free doughnut. Ahoy Matey! There she blows! Yo Ho Ho! Shiver me timbers!
If you show up fully dressed like a pirate, you get a FREE DOZEN DOUGHNUTS.
Sounds like I might be picking up a car full of high schoolers after school on Friday. Now I've just got to fill my trunk with eye patches, bandanas, leather boots, and MC Hammer pants. For some reason Krispy Kreme isn't allowing real swords or pistols to be part of the costume.

Here's some help on how to dress like a pirate.
Here's the official Facebook Event.
Here's the info on Krispy Kreme's website.

Happy contact work.