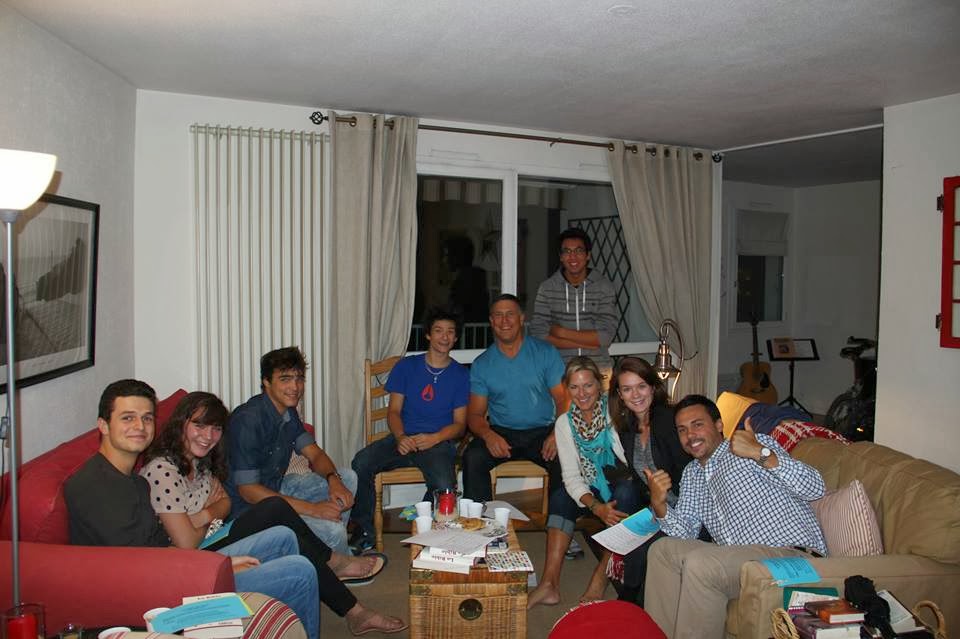 One of the most valuable, but often neglected, activities we can do as a Young Life team is to regularly celebrate and evaluate. Since we just had our final club of 2013, our YL team is getting together next week on our club night to reflect on the semester.
Below are some questions we plan to talk about. If you can't find time this December, it's worth going ahead and scheduling an evening to meet together as a team in early January.
It's tempting to equate success with numbers. It's tempting to feel good about the semester if you took lots of kids to fall camp and had big clubs. It's tempting to feel bad about the semester if Campaigners never picked up momentum. It's tempting to think wider is better than deeper.
In the Psalms we see the psalmists consistently reminding their souls of the God's truth. We must do the same.
Before we celebrate and evaluate, let's remember the One who gives and takes away. If we trust God to be in control… when things go well, He's the one who gets the glory. And when things don't seem to be going great, we can say with open hands, "Sovereign God, in Your timing, Your will be done."
Here's a post from February to help you with a post-club evaluation.
Below are some questions to help you celebrate and evaluate the semester as a whole.
What was an exciting part of ministry for you this
past semester?
What was something frustrating or disappointing?
Share a time when you watched a teammate be Christ with skin on.
Who are your 3 kids? (from the Master Plan of Evangelism)
What kid(s) did you see grasp the Gospel for the first time?
What kid(s) did you pray for the most?
What kid(s) are you most excited about going deeper with next semester?
What God-given gifts were you able to use this semester in YL?
What gifts do you wish you would've used more?
If our team could do one thing better next semester,
what should be?
If you personally could do one thing better next semester,
what do you hope it will be?
What did the Lord teach you this semester?
Would you say you personally grew spiritually this semester? Other than being a leader, what helped you grow in your faith?
What do you want us to hold you accountable to next semester in regards to growing in your own relationship with Jesus?
What's something I as team leader did well?
Something I as team leader can improve on next semester?
How do you feel about our team dynamics? Did we love each other well? Pray for one another consistently? Serve and help one another?
Share contact work highlights: What worked well.
Share one way to improve your contact work next semester.
What new kids did we meet this semester?
Share club highlights: What should we keep doing next semester.
Share one way to improve club next semester.
How did we do on our club talks? Was the Gospel story clearly communicated?
Did new kids feel welcomed at club?
Share Campaigner highlights.
How could Campaigners be better next semester?
Were kids given ownership of Club and Campaigners?
Share fall camp highlights.
Share hopes for who you want to come with you to summer camp.
Make a list of potential leaders to be praying for to join your team.
Download a Word doc of the questions above here.
It's also helpful to use the Young Life 'Back to the Basics' Inventory.