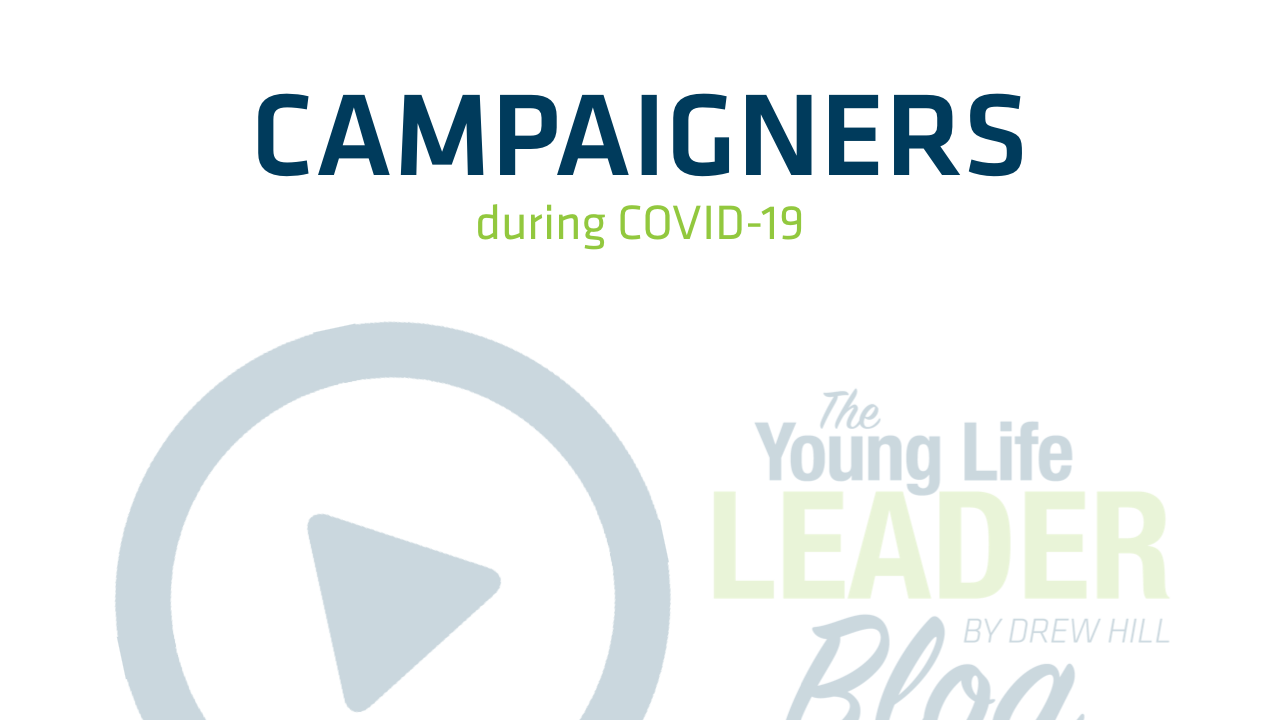 You're innovating. We're listening.

Over the next three days, we'll be releasing three videos discussing best practices for ministry during the COVID-19 pandemic: Campaigners, Contact Work, and Club.
It's our hope that these videos will serve as a one-stop-shop for ministry inspiration as you seek to live out the Young Life mission statement in uncharted territory.
Young Life Mission Statement: Introducing adolescents to Jesus Christ and helping them grow in their faith.

In today's video on Campaigners, Drew and Sam discuss…
Perspective during this season, personally and in ministry [0:48]

Now is the time for discipleship; be bold [3:11]
Campaigners ideas: prison epistles, @YL_Discipleship [3:54]
Balance between praying and playing [4:42]
Discipleship resources: @BibleProject, @YouVersion, @LinkTree Campaigners database for your school [6:36]
Practical discipleship conversations [9:07]
Campaigners During COVID-19: Listen to an MP3
Campaigners During COVID-19: Watch on YouTube


The content of these videos is derived from ideas that you've shared with us on Instagram and Facebook, so thank you! Do you know of any content that should be added to the conversation? If so, DM us on Instagram, post in the Alongside: Young Life Leaders Facebook group, or email us at YL1941@gmail.com.