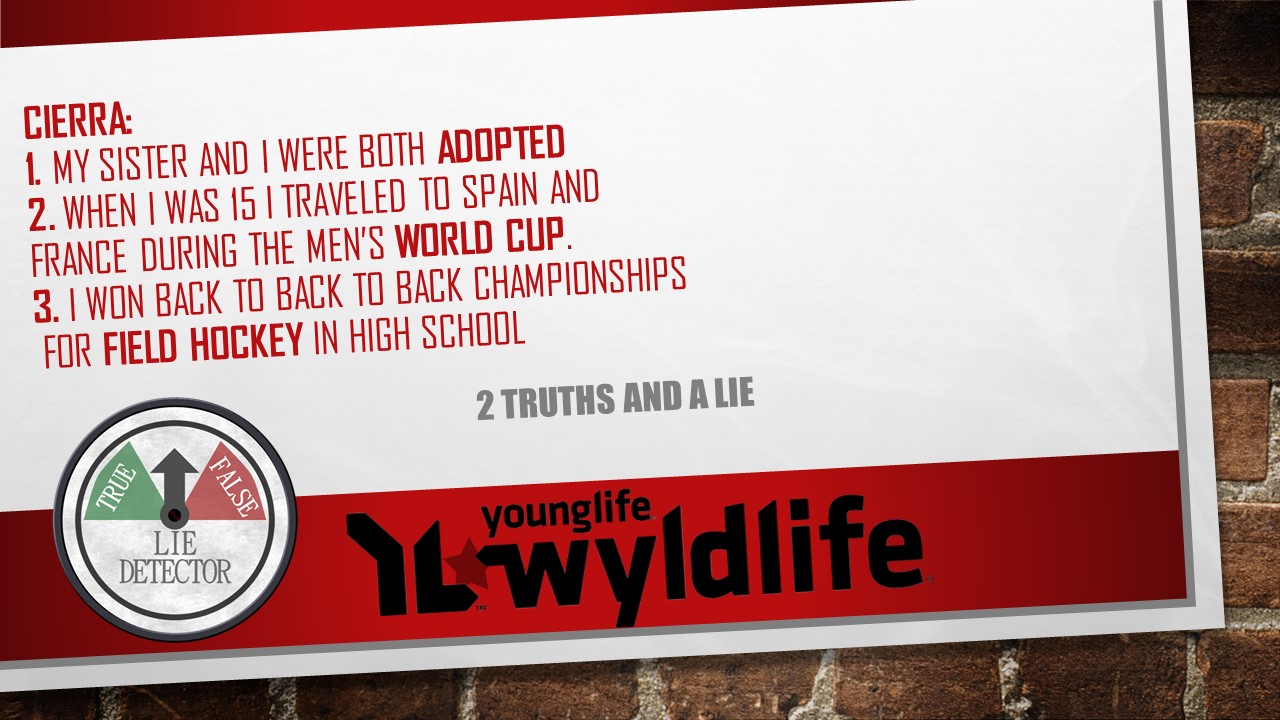 Looking for a game for your Virtual Club? Check this one out from Robb Schreiber!
At our WyldLife Zoom Club we played the game "2 Truths and a Lie." 
We used the shared screen on Zoom. We had kids submit their answers through the chat feature on Zoom so we had a record of it. When the Zoom call was over we printed it out and tallied up the winner and announced over social media and will present prizes when Covid-19 is behind us. You could also mail the winner a prize!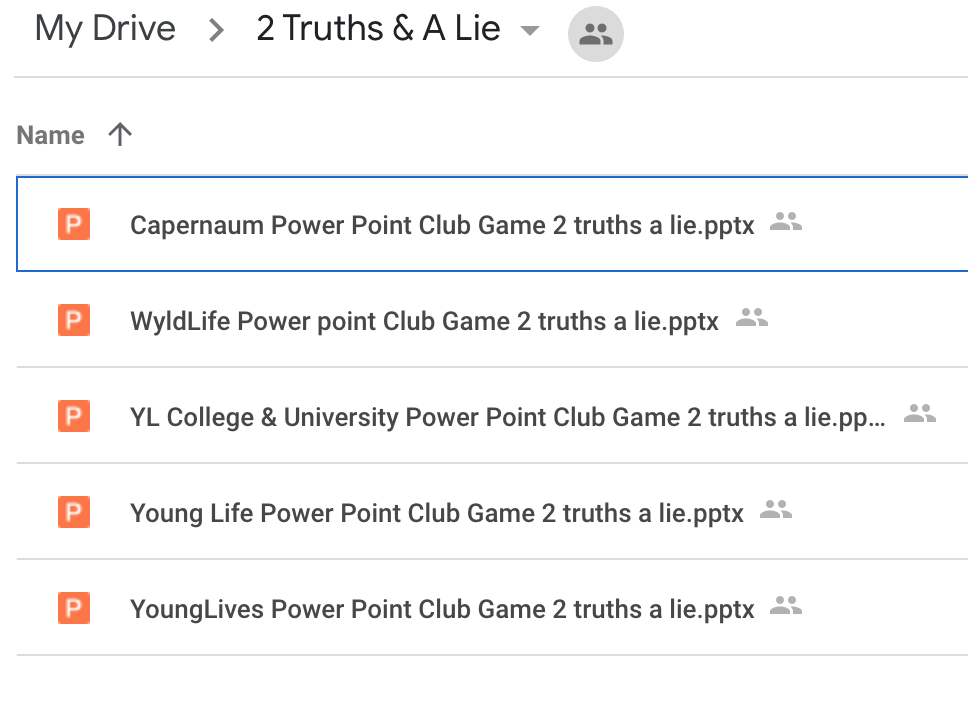 I've created different templates for Capernaum, WyldLife, College, YL, and YoungLives (as pictured)!