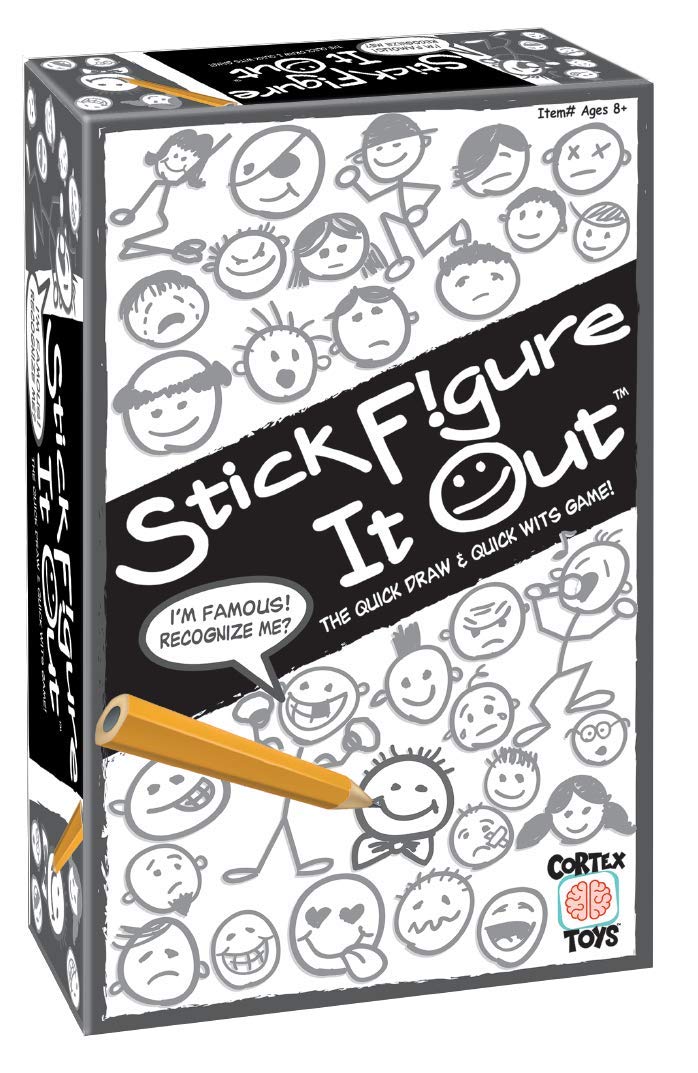 If you're looking for a fun game to play with your middle, high school, or college friends- Stick Figure it Out might just be what you're looking for!
Spin the spinner, pick your card, and start drawing the person you've selected.  You start with the pre drawn stick figure and add whatever you like to make your celebrity recognizable.  It's that easy.
I'll confess that I'm not much of an artist, but I can draw a few random objects onto the stick figure provided, and that's all you really need to do.  If I draw a helmet, a football, and a bike pump…who would you guess I'm drawing?
What's really fun is that this was created by a couple of Young Life leaders.  Sean Michael Murphy and Dan Kalbach were sitting in a lecture hall at Penn State waiting to hear Ravi Zacharius speak.  Dan was an incredible artist and Sean was…n't. He could draw a stick figure though, so he drew a few things on his notepad and a game was created!
Dan was involved in a fatal car crash two years ago and Sean was asked to give his eulogy.  At the funeral, there were many stories of Dan's life, including this game they put together.  It wasn't long after that Cortex Toys got involved and made this game into an actual GAME.
Sean and Dan talked for years about putting this game out, but it was always a someday project.  This has become a bit of a passion project as a way of honoring and remembering Dan.
Sean and Cortex toys are giving away THREE games to readers of YoungLifeLeaders.org, visit our Instagram to enter to win!
Stick Figure it Out is available on Amazon
As well as Cortex Toys