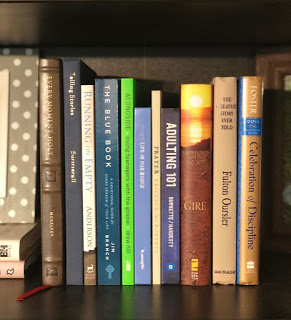 Last summer we asked you what books you recommended to add
to our summer
reading list.
This summer, we wanted to give some of those books away!
Each of the authors below is generously donating 10 copies of their book!
1 PERSON WILL WIN COPIES
OF ALL 10 BOOKS!


90 OTHER WINNERS WILL
EACH WIN A COPY OF
A BOOK OF YOUR CHOOSING!
Winners will be announced next week.
A Life Worth Living by Chuck Reinhold
Tons of wisdom from a seasoned Young Life veteran. Reading
this book will make you want to spend more time with Jesus.
Adulting 101 by Pete Hardesty and Josh
Burnette
A practically helpful guide for any graduate who is entering
the world of adulthood.
A vulnerable look into the world of a Super Bowl Champion
and Young Life leader.
Longing to
Experience More of Jesus by Ty Saltzgiver
A 20-day primer that will lead you deeper in Christ this
summer.
Mark in a Month by Sean McGever
Go through the Gospel of Mark in 30 days. A helpful tool to
use with kids after they come home from camp.
A unique guide to prayer with out-of-the-box suggestions and
thought-provoking imagery.
Running on Empty by Fil Anderson
A true story of hope from a Young Life veteran.
Encouragement for any of you who feel like you're facing burnout.
Teach
Us To Pray by Jim Branch
A reflective journey through the Psalms from the author
of The Blue Book.

Telling Stories: God's Grace Revealed Through Adventures, Awkwardness, and a 1981 Monte Carlo by Brian Summerall
A collection of true stories along with Scripture applications and questions from one of Young Life's best story-tellers.
Worth the Suffering by Jenna
Henderson
Prayers and journal entries from a Young Life leader who
recently passed away. Encouragement for anyone facing suffering or loss.