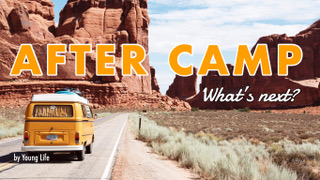 The Young Life Discipleship Department is rolling out resources for both camp follow-up and ongoing discipling (watch for more exciting news this fall about our collaboration with The Bible Project).
Young Life is now live on YouVersion. And we have our own App Theme that will help readers navigate directly to YL reading plans.
As soon as students get their phones — before they get lost in notifications and status updates and email and texts — have them download The Bible App, free in the app store. Then follow the instructions in the downloadable PDF included below.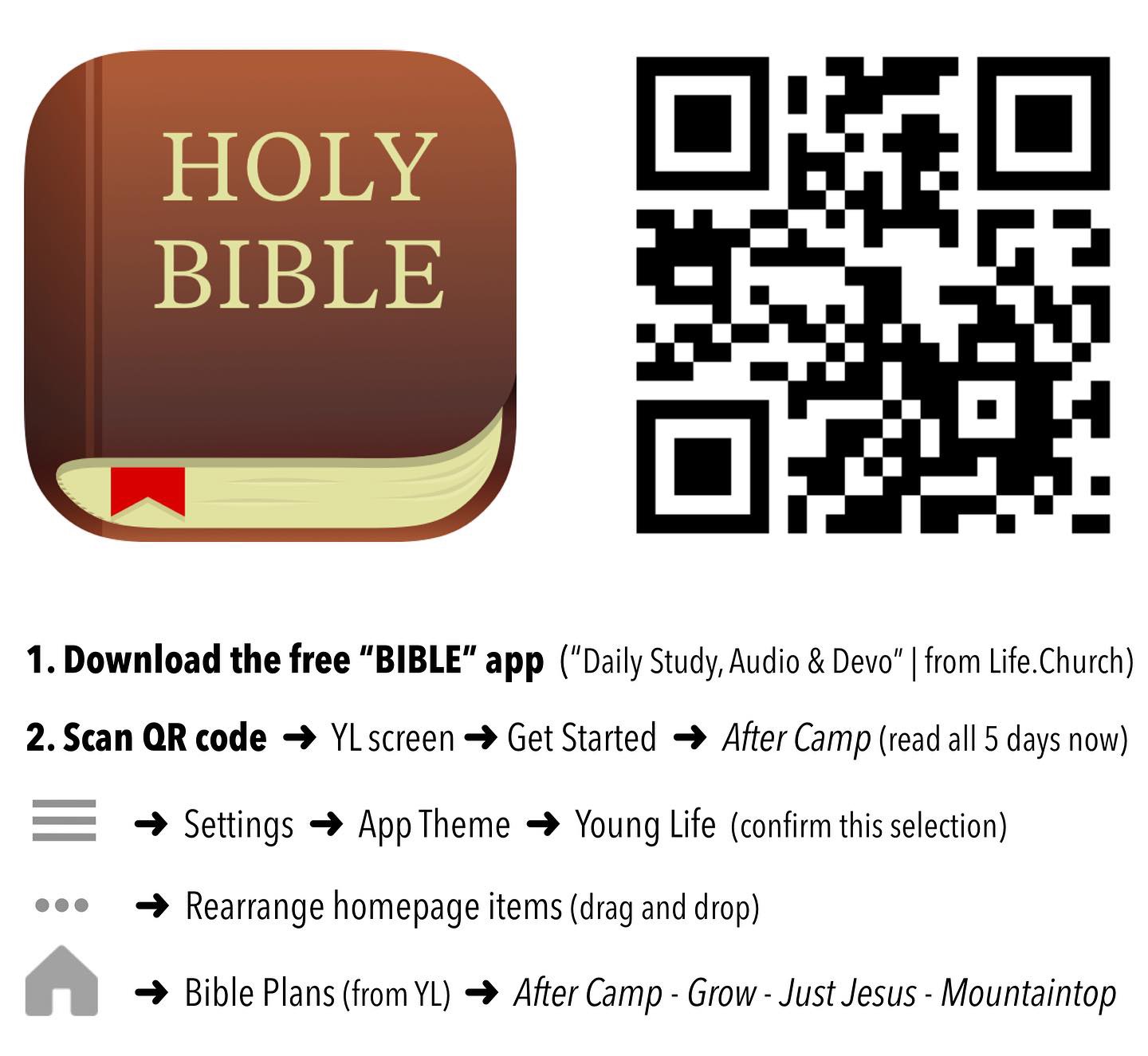 Here's some of what you'll find in YouVersion:
After Camp: What's Next? Listed as a 5-day plan, it's intended to be read in its entirety while riding home in the bus/van/car.
Other 5-day plans can be read in any order, both for personal time in scripture, but also to guide small groups and Campaigners.
Within the app, you can choose settings that make it possible to share comments, track each other's reading progress, set specific calendar dates, and more. Be sure to follow the steps in the PDF linked below to get started. Doing things in this order will guarantee that you land on the Young Life welcome splash screen and have access to the YL homepage feed that will continually update the list of YL reading plans.
To make things even easier, print copies of the detailed instructions for all your leaders and kids, and distribute them with phones when you're back on the bus heading home. Find downloadable PDFs and graphics here.
Watch for more plans throughout the summer and fall!
One last thing: thank you. Really and truly and deeply and sincerely … THANK YOU for everything you do. A thousand times over. And then some more.
—Crystal Kirgiss (Young Life VP of Discipleship)