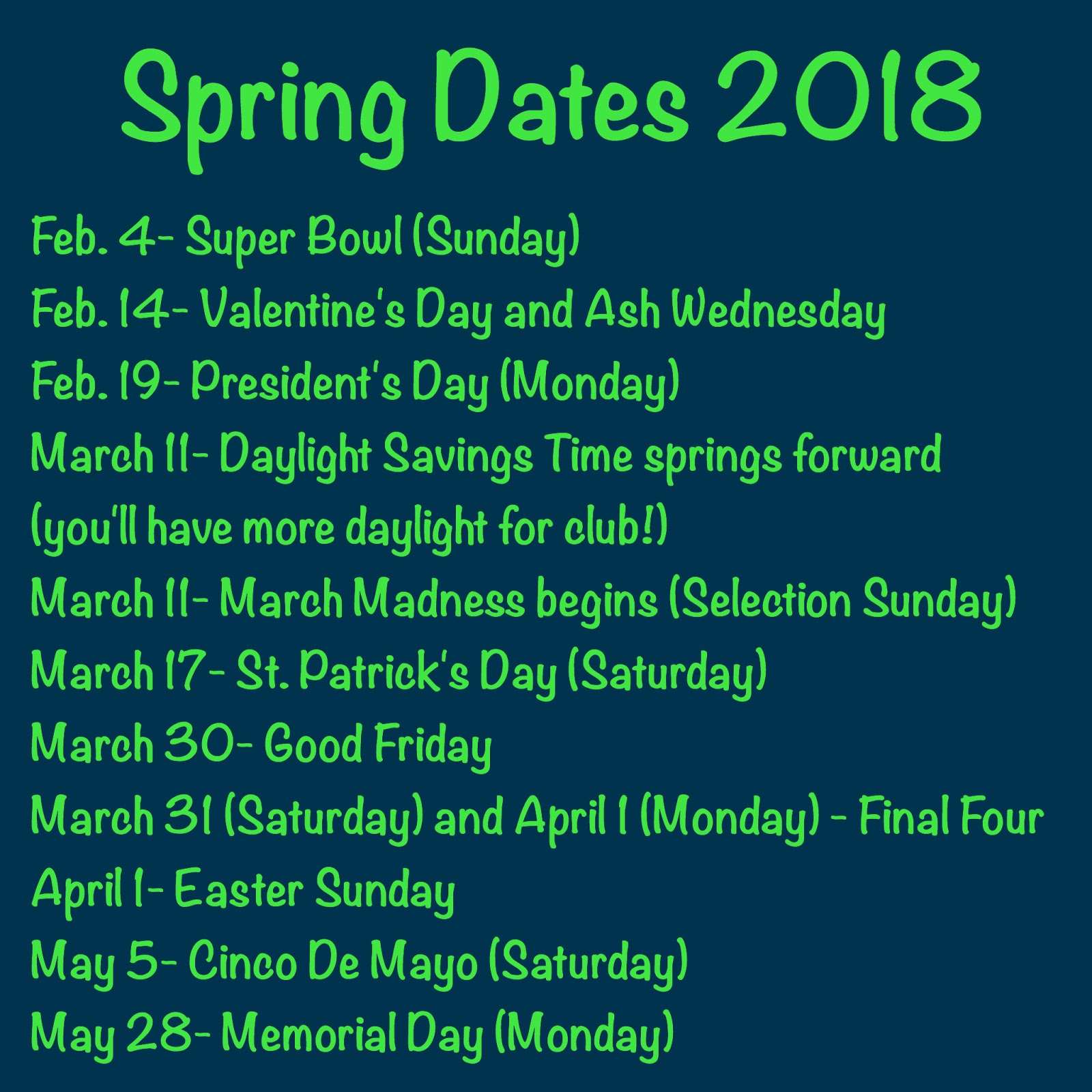 If you're working on planning your spring semester, check out this spreadsheet that Ryan Weston put together for his area a couple years ago. It has tons of great ideas for YL, WL, and YLC to steal.
If you email us your spring club plans we'll add them to the post. Creativity is just forgetting where you stole it from!
You can also find tons of spring specific club plans on this post from last year (exact dates have changed), including ideas for YL WingFest, SuperBowl Club, Love Club, St. Patty's Club, March Madness Club, YL's Got Talent, Spring Break Club, Tacky Prom Club, Cinco De Mayo Club, 8th Grade Club, Senior Night, and more.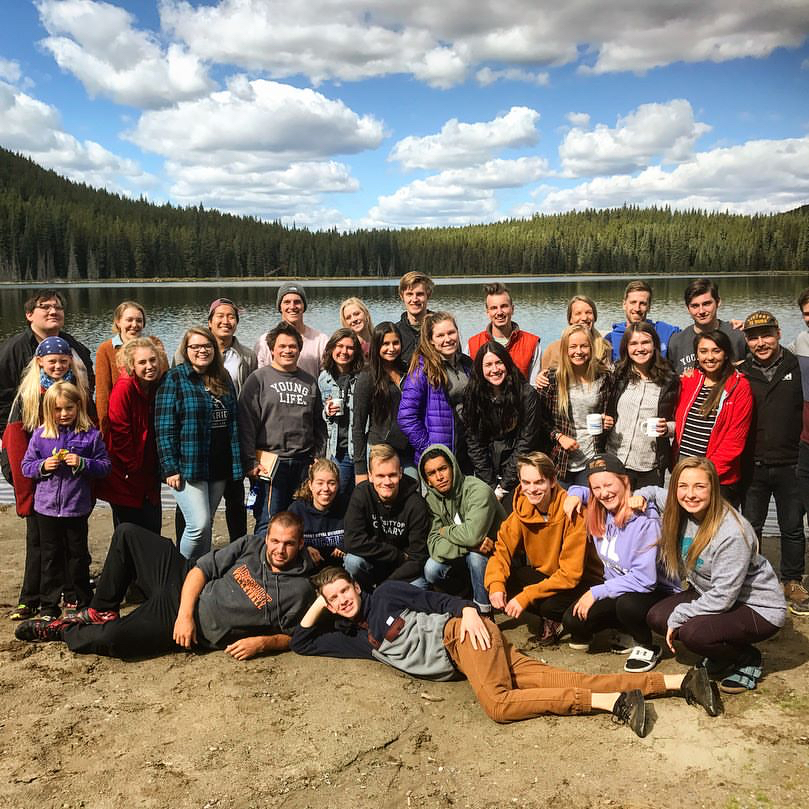 Find more theme club ideas here.
Have a new fun theme idea? Email us here!
Key Dates for Spring 2018
Make sure to look at your school calendar for dates when there's no school.
Know when the big school events are (TWIRP, Spring Break, Prom, Graduation, etc…) and avoid scheduling your cross talk on the night of the big game or chorus concert.
Know when there is a half/day or early release.
When is your high school spring break? If you have college leaders, when's your college spring break?
Feb. 4– Super Bowl (Sunday)
Feb. 9– Winter Olympics opening ceremony
Feb. 14- Valentine's Day and Ash Wednesday
Feb. 19– President's Day (Monday)
March 11– Daylight Savings Time springs forward on this Sunday, so after that, you'll have more daylight for club!
March 11- March Madness Selection Sunday
March 17- St. Patrick's Day (Saturday)
March 22-25- Sweet 16/Elite 8 NCAA basketball games
March 30- Good Friday
March 31(Saturday) and April 1(Monday) – Final Four and National Championship
April 1- Easter Sunday
May 5- Cinco De Mayo (Saturday)
May 28- Memorial Day (Monday)