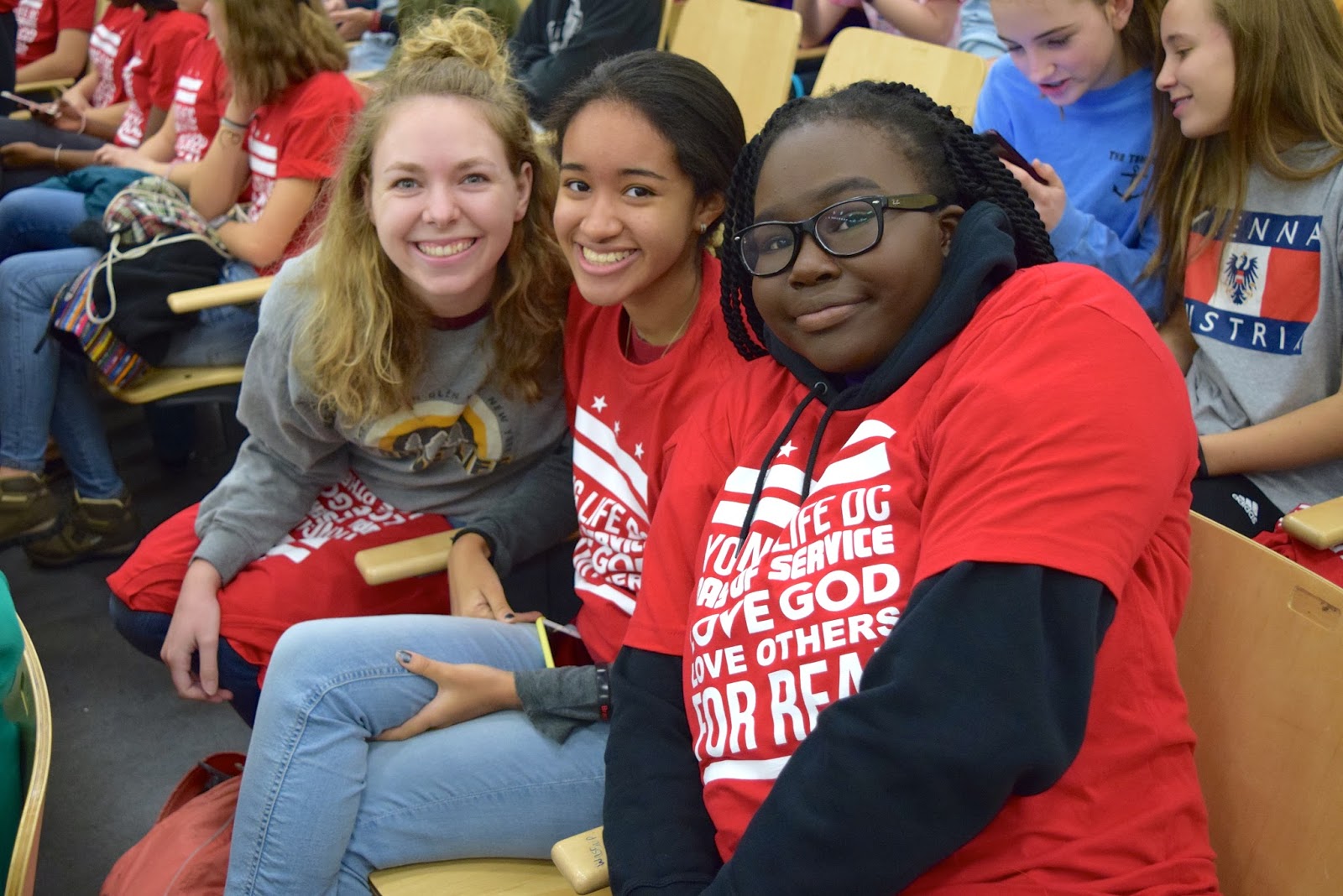 Did you know that YLX is here to help you plan and execute a day of service in your local community. YL Expeditions would love to help you make a plan. Email them here if you're interested.

DC Day of Service – Love God, Love Others, For Real
In January, YL Expeditionspartnered with the Young Life Capital Region in Washington D.C. for a day of community service. Our hope was to provide an accessible and tangible discipleship opportunity for kids and their leaders who might not be able to serve on work crew, summer staff or go on an International Expedition trip.
We wanted to deepen the understanding of the Scripture's teaching on the generosity of heart, mind, body and spirit. We also wanted to give kids a way to practically love God and others while giving them an opportunity to engage with others of varying backgrounds offering them a new shared experience and relationship.
We held the event on Martin Luther King Day as a way to model Dr. King's life and teachings that community service helps empower and strengthen local communities. Dr. King said, "Life's most persistent and urgent question is: What are you doing for others?" We wanted to spur students on to view service as a way of life in response to the Gospel and not just a way to earn community service hours for college resumes.
The location was a key factor and was chosen by Chris Chiles, the Young Life Area Director in Southeast DC. Chris is working to start a WyldLife club at Charles Hart Middle School and contacted school administration about holding a Day of Service. They welcomed us and shared a number of possible projects we could work on – ultimately the school asked us to paint lockers.
We had 152 students and leaders participate and by the end of the day, we painted an entire floor of lockers. Ashley, a teacher at the school, sent us this email the following day.
Good Morning Chris,
On behalf of Charles Hart Middle School, THANK YOU SO VERY MUCH FOR YOUR SERVICE! We are so grateful for the wonderful job you and your students did on the lockers yesterday! The students were respectful, detail oriented and professional. I was beyond impressed with the team's organization and commitment to doing a great job. You all far exceeded my expectations and the impact of your work will be felt for years to come. Please feel free to share our gratitude with the rest of your team!Also, please let me know if you are still interested in bringing Young Life to Hart! If you're still interested, we would love to begin moving forward!
Thank you,
Ashley