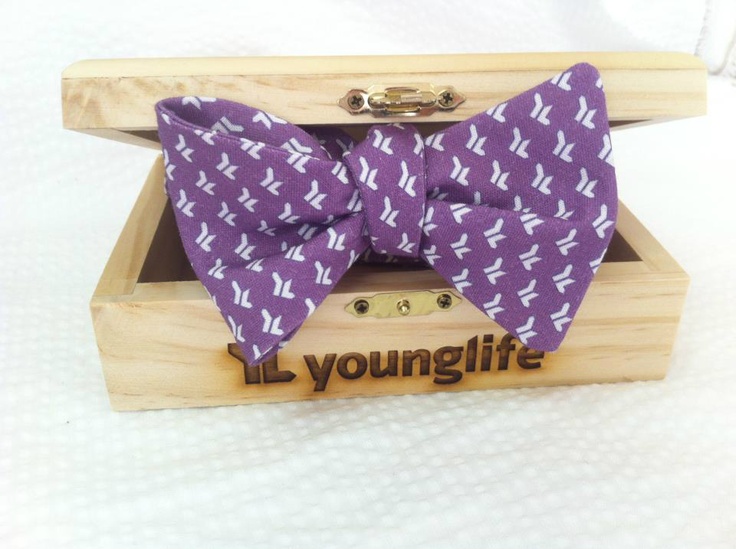 (Wooden engraved box not included

).
Shared by Jackson Strawn, YL Area Director in Stafford, Virginia.
A few weeks ago, my old Young Life Leader called me with a proposition I could not resist! He used to run the company that sold Young Life Ties and Bow Ties in our camp stores. He'd recently closed his business, had some leftover inventory, and was calling to ask if he could hand over his remaining inventory for me to sell.
I decided I would sell the Young Life Ties and Bow Ties and donate 100% of the money to Young Life. I reached out to the Young Life Leader Blog because I felt like this was great opportunity for everyone to get a chance to purchase one of a kind Young Life merchandise! To my knowledge this is the only place that you can still find Young Life Ties and Bow Ties!
This is a great opportunity to purchase a gift for leaders, donors, Committee Members, seniors graduating, Golf Tournament Prize, or for yourself!
Just fill out the order form here.
*Pictures and an updated inventory list can be found on the order form.
I will do my best to update the inventory as orders come in. As soon as I run out, they're gone! Don't miss out on being able to own this unique piece of Young Life merchandise!