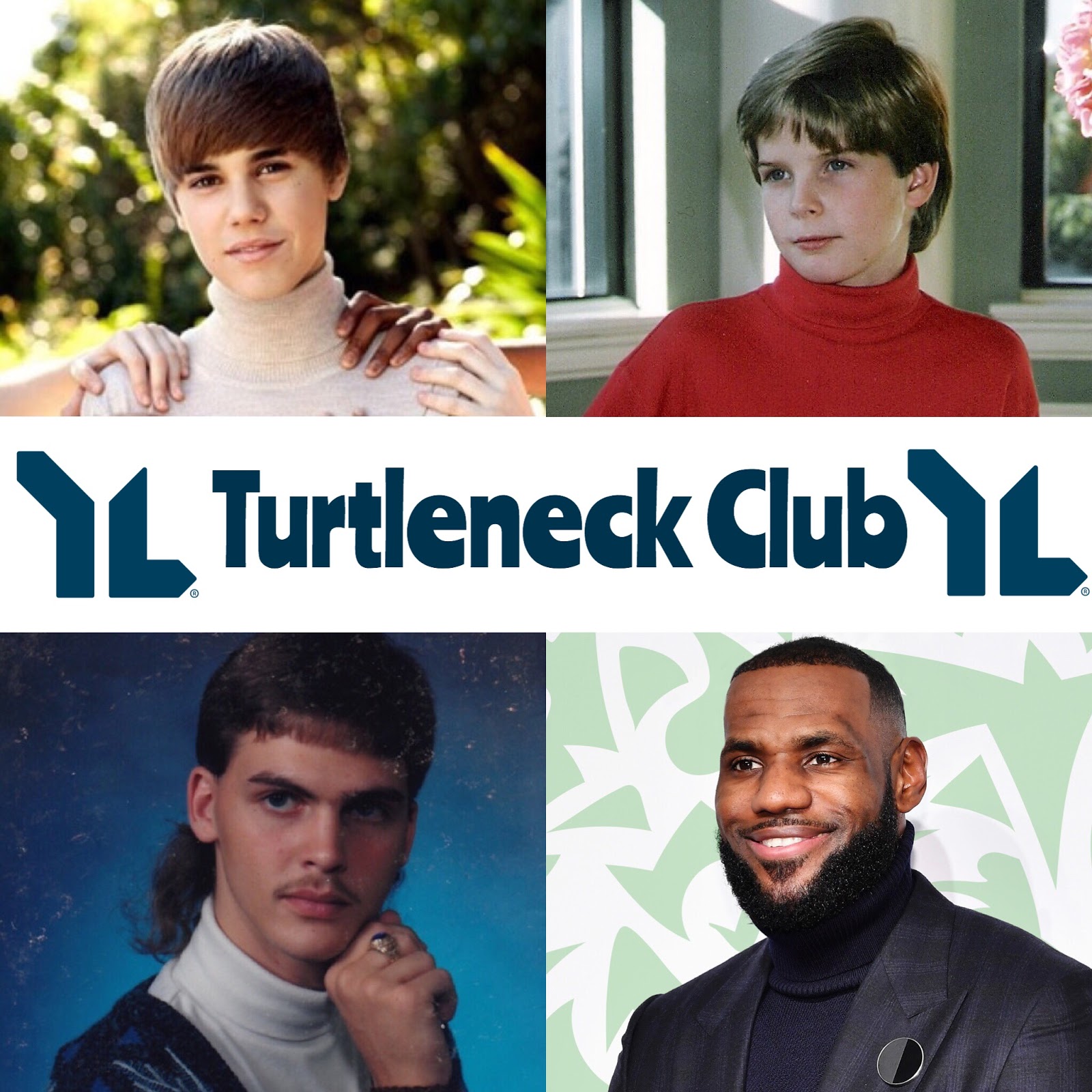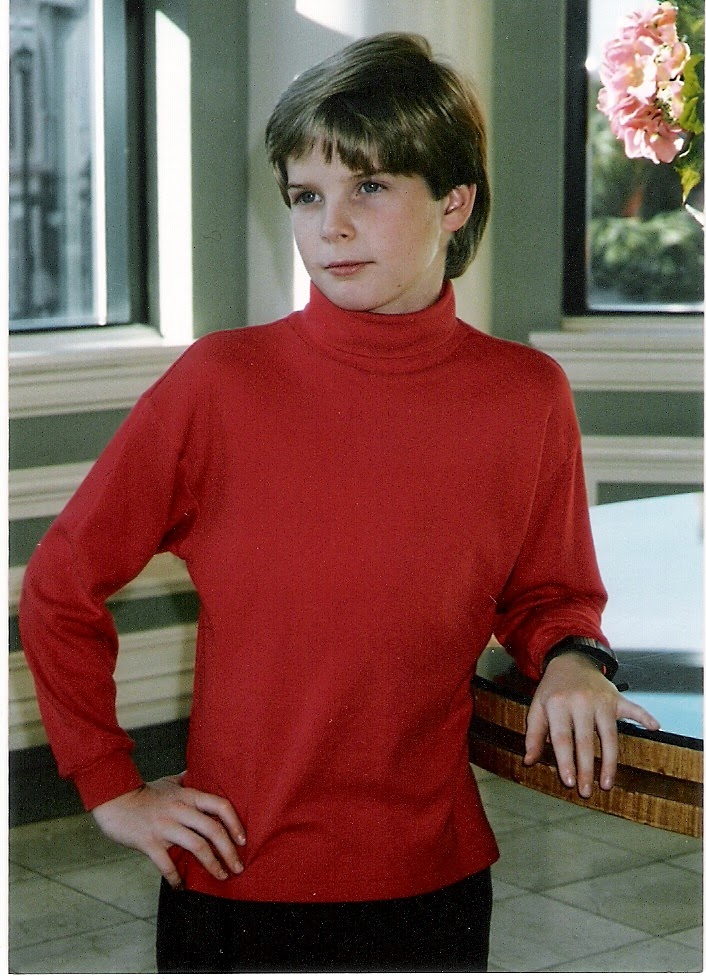 A few years ago my sister found an incredible photo of her husband wearing a red turtleneck as a child (see below).
She had the brilliant idea of using that pic on an invitation and throwing him a "Red Turtleneck Surprise Party" for his birthday. Everyone was encouraged to wear a red turtleneck and at the party, she passed out necklaces with that picture hanging as the crown jewel around their necks. You can see the group picture below. Classic!
For some reason, turtlenecks are funny, so funny in fact that it could make for a solid theme club this winter.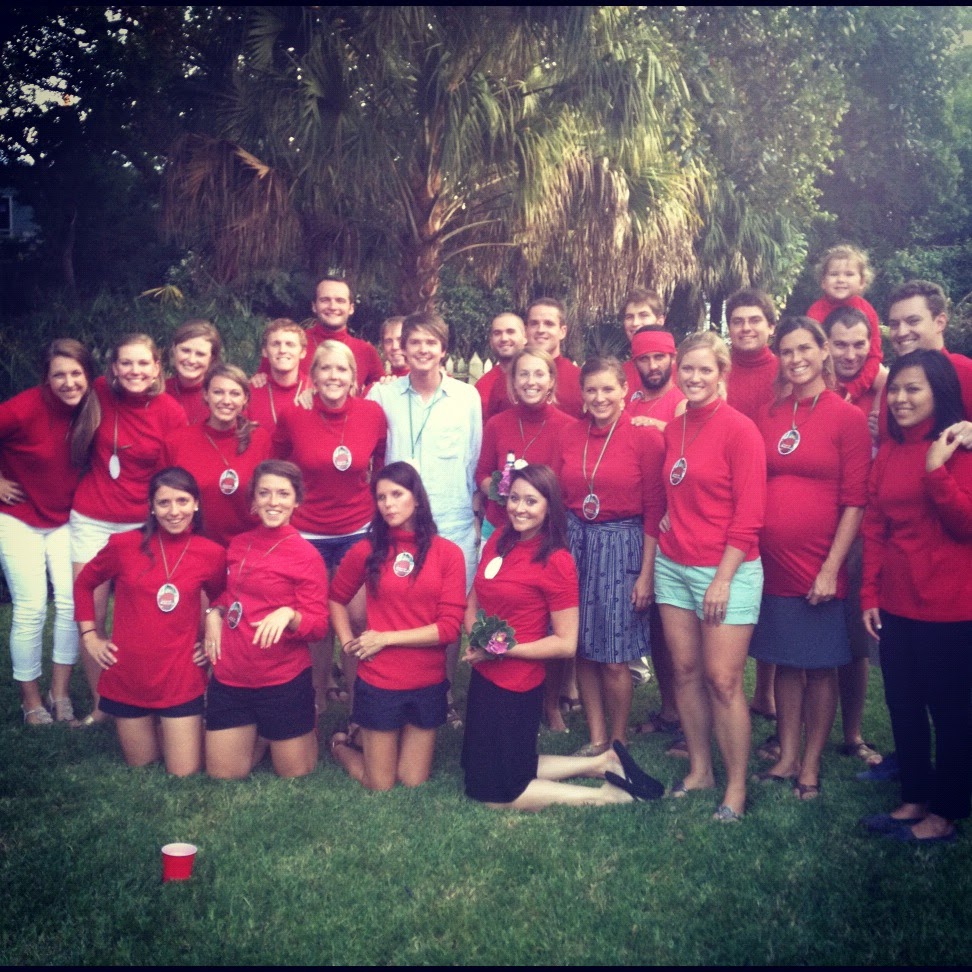 To promote Turtleneck Club, you could have all your leaders go to thrift stores with kids and shop for turtlenecks.
You could also encourage them to search through their parents' drawers, with their parents' permission of course.
Take pics of kids and leaders wearing turtlenecks and post them on social media each day leading up to Club.
You could even encourage kids to wear the turtlenecks to school on club day. Tell them that everyone who wears one will be entered to win $100 off summer camp, or win a free lunch brought to them at school the following day.
Turtleneck Club Ideas

Turtlelly Awesome Awards
Give out different awards such as: Bulkiest Turtleneck, Ugliest Turtleneck, Most-Colorful Turtleneck, etc… You could either give certificates or Chocolate Turtles.
Group Photo
Make sure to get a group photo of everyone wearing turtlenecks.
Entry Song
Teenage Mutant Ninja Turtles Theme Song
Turtleneck Trivia
I put together this little trivia game that you could use in a few different ways. Might work best to have 2 teams of 4, guys vs gals, There are 12 questions, so each contestant would get 3 turns. They line up and have to buzz in to answer first. If they answer incorrectly, they lose a point for their team, correctly and they gain a point. Winning team gets a prize. It's funny to use pots as the buzzers and have people hold them over their heads and then use large metal cooking spoons to buzz in and hit the pots.
Download PowerPoint slides for Turtleneck Trivia.
Download Keynote Slides for Turtleneck Trivia
If you come up with any other Turtleneck club ideas, send them our way and we'll add them to the post! -Drew