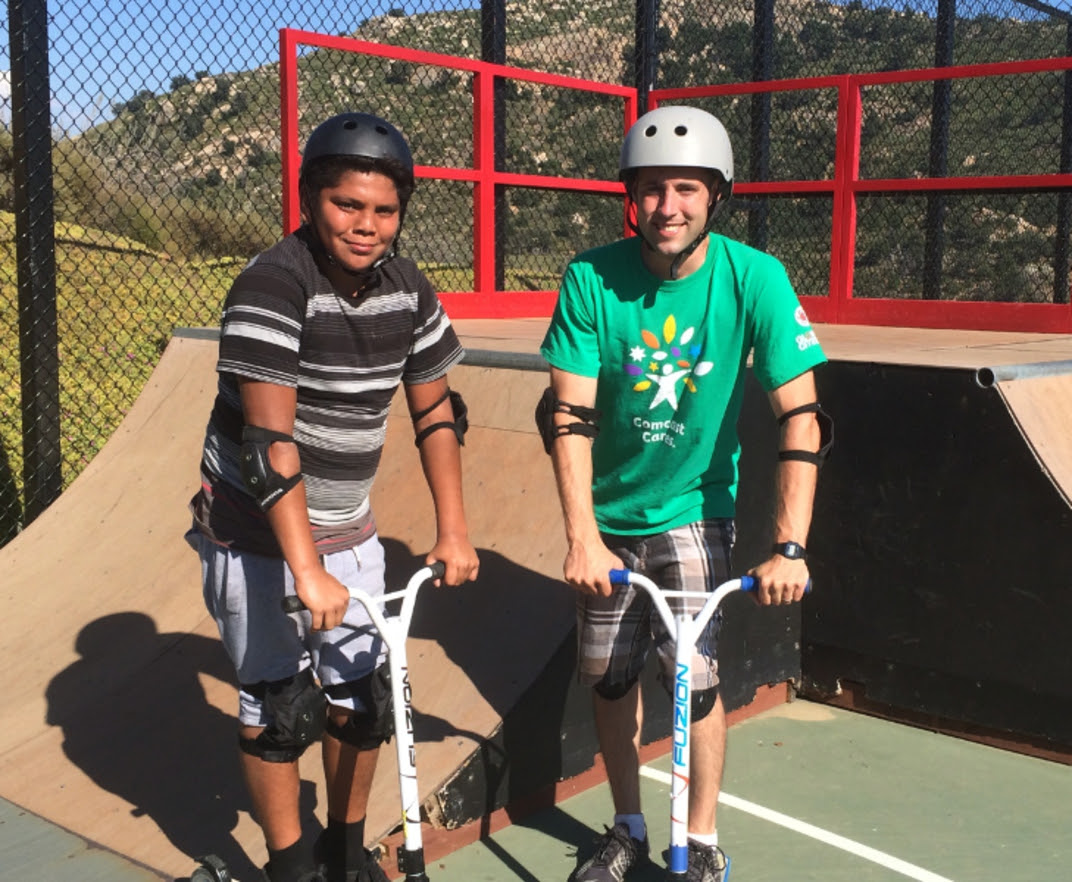 Baldemar was a "no way" kid. He was someone I never thought would come to camp with us, but miracles still happen! He spent six days at Oakbridge, hanging out with his leader, Luis. Each day he heard the story of Jesus. At the end of the week, he prayed with Luis to give his life to Christ.
At the same time this was happening in Baldemar's life, God was also using him to speak to me. About halfway through the week, Baldemar convinced me to venture out to the skate park with him – a first-time experience for me.
Going down the ramps was a terrifying experience at first, especially since it kept ending with me crashing into the ground. But then Baldemar showed me the secret: if you want to be a good skater, you have to fully commit to "the drop." I kept crashing because I was trying to timidly scoot over the edge of the ramp. By trying to keep myself safe, I was making myself crash. In order to do it right, I had to literally "drop" down the ramp, trusting the forces of gravity and a tiny scooter.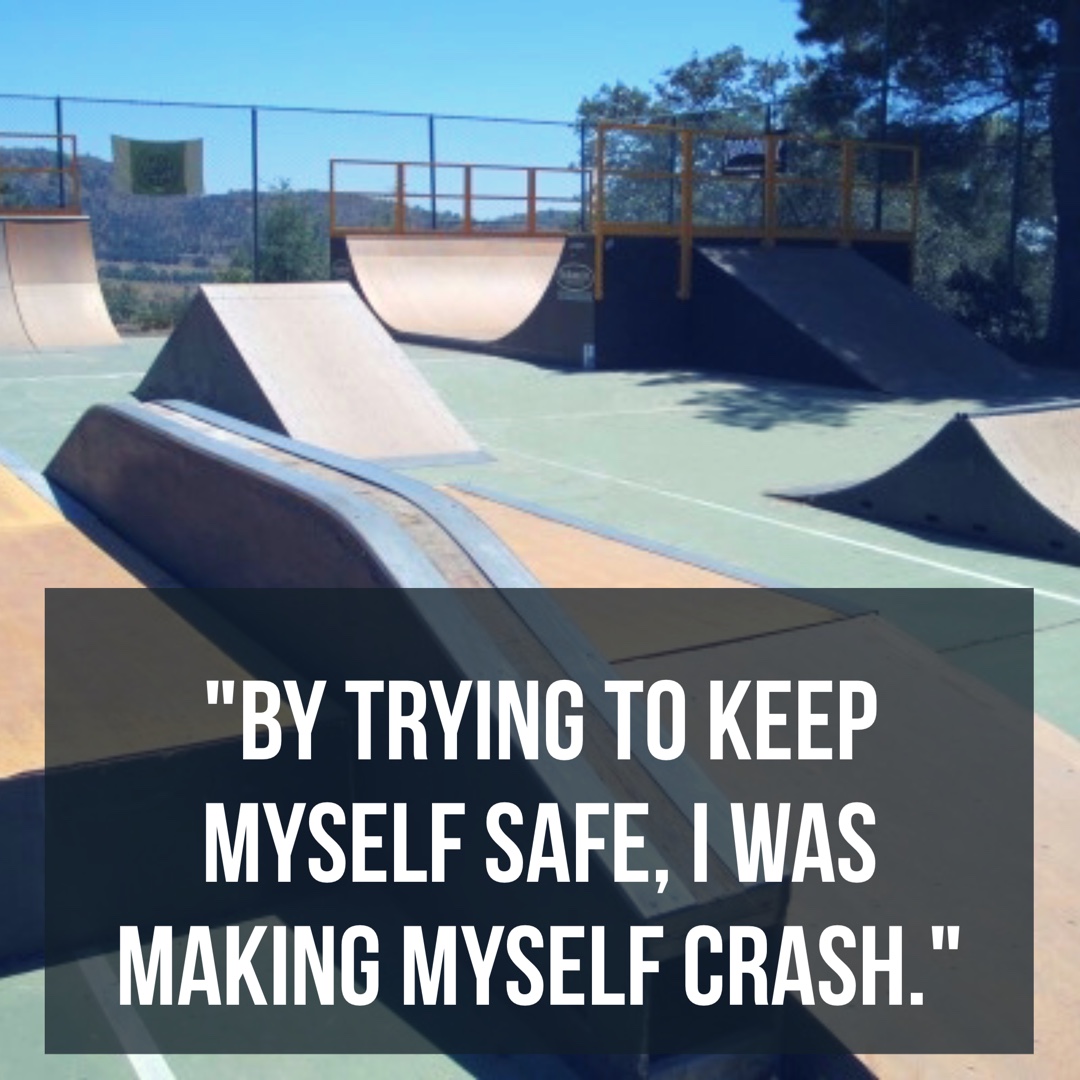 Baldemar reminded me that just like skating, life works best when we release control. That's what God ultimately wants each of us to experience. When we try to live nice, safe lives that keep us in control, it will eventually crash around us. The other option is to make "the drop," trusting God despite our fears. Even though it's scary, there's no other way to experience the abundant life God desires for us. It's a lesson I'm continuing to learn, and I'm so excited that Baldemar made a huge step in that direction this summer.
As we head back to campuses around the world this fall, may the Lord give us all the faith and courage to "make the drop."
Written by Zak Ellison, Young Life Staff Associate in Merced County, California.
If you would like to submit a post for The Young Life Leader Blog, here's how.