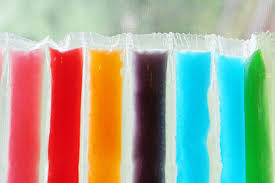 Written by Joe Boncha.
What is the best time to do contact work? 5:15pm. Really!
Why 5:15

For the longest time we'd try and get volunteers to come right after school between 2pm and 3pm but SO many kids run for their bus, while others head to change for sports. It's not a bad time to talk to students but we have very few underclassmen in the parking lot due to the school location. Between 5:00-5:30pm when cross country, soccer, cheerleading, volleyball, football, and the fall drama practice let out , is a great window of time. Plus in the fall, the weather is still warm and most kids wait outside for rides just sitting on the curb; it's a great time to meet parents during the pickup.
Otter Pops

On a hot fall day giving a "cup of cold water" or frozen plastic tube called Otter Pops is clutch. If you already know at least one kid at the school, try to make him or her the hero and have them pass out the cold refreshments.
I'll even ask, "Where's 'so and so' – I have these for him." New kids will follow you to your friend. They will even ask him to text you and find out if you'll be back later that week. Plus at this point of the day, the school office is closed, it's a non-educational time, and thus I avoid the ire of any administration other than making sure I'm after their practice time.
Guard against trash to stay on good terms with the school. Plastic tube pops are cheap, plentiful, and can be refrozen if not needed. However, they can take up to 24 hours to freeze due to their sugar content and close proximity. I keep five packs in my freezer in the fall and a cooler in my truck.
Finding a way to bless others can help earn the right to be heard. Later this fall, consider bringing a cooler of Hot Chocolate into the stands on a cold day.
Phone Tip
One final tip, if you enter a kid's name in your phone, I like to preface it with the year they graduate (i.e. 18 Tom) – much easier to sort and remember.
Joe Boncha is on staff at YL's headquarters in their IT department. He's been a volunteer leader for over 25 years both in Columbus, Ohio and his current Colorado neighborhood. He's been volunteer summer staff in Australia in January the past couple years. He's filled in as an exchange student cabin leader for YL Exchange Student program called Amicus – and hopes to be an exchange host dad one day soon.