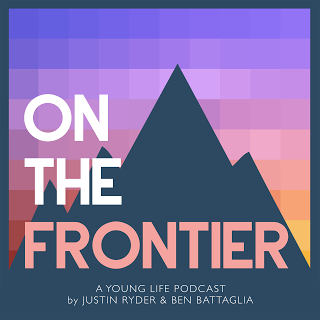 If you haven't yet started listening to the new podcast "On the Frontier," don't fret, you're only 6 episodes behind! It's a podcast about Young Life by Ben Battaglia and Justin Ryder. Find out more here.
Last week I had the privilege of being on the show. Our family was driving home from the beach on Saturday and I played the episode for the first time. My kids thought it was super cool that their daddy was on the radio and I didn't have the heart to tell them it wasn't true. Plus, it's quite difficult to explain the difference between a podcast and the radio to a 4-year old.
If you want to learn more about the origin of The Young Life Leader Blog, listen to episode #5: Heart First, but my favorite so far is episode #3: Everyone Gets a Theme Song.
If you're new to "On The Frontier," click here to visit their website. I've loved listening to all the episodes so far and I'm so grateful to Ben and Ryder for taking the plunge and launching such an encouraging podcast for Young Life leaders around the world!