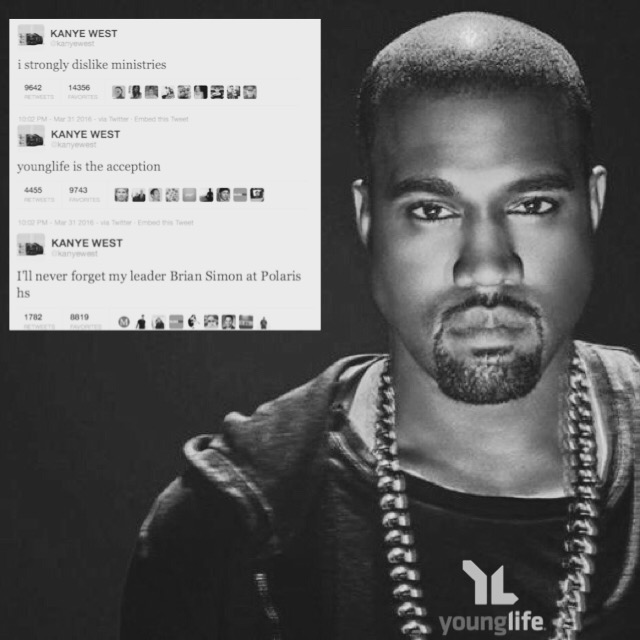 It's crazy to see all the people who have been influenced by the ministry of Young Life!
Last night I was on Twitter and it was so cool to see Kanye tweeting about YL!
Not all of it makes complete sense to me, but it will surely give us some credibility when we visit schools. Here are some screenshots of his tweet storm.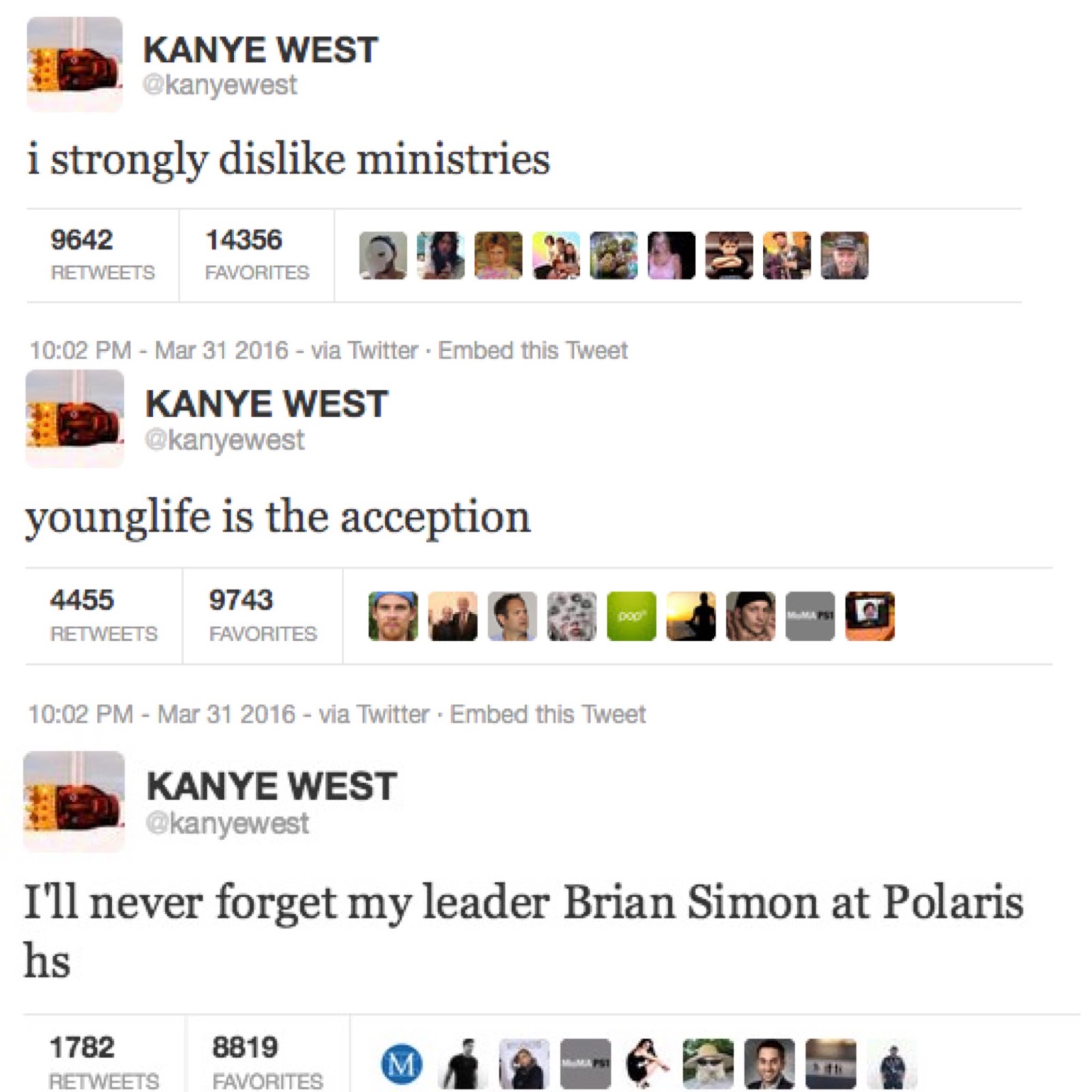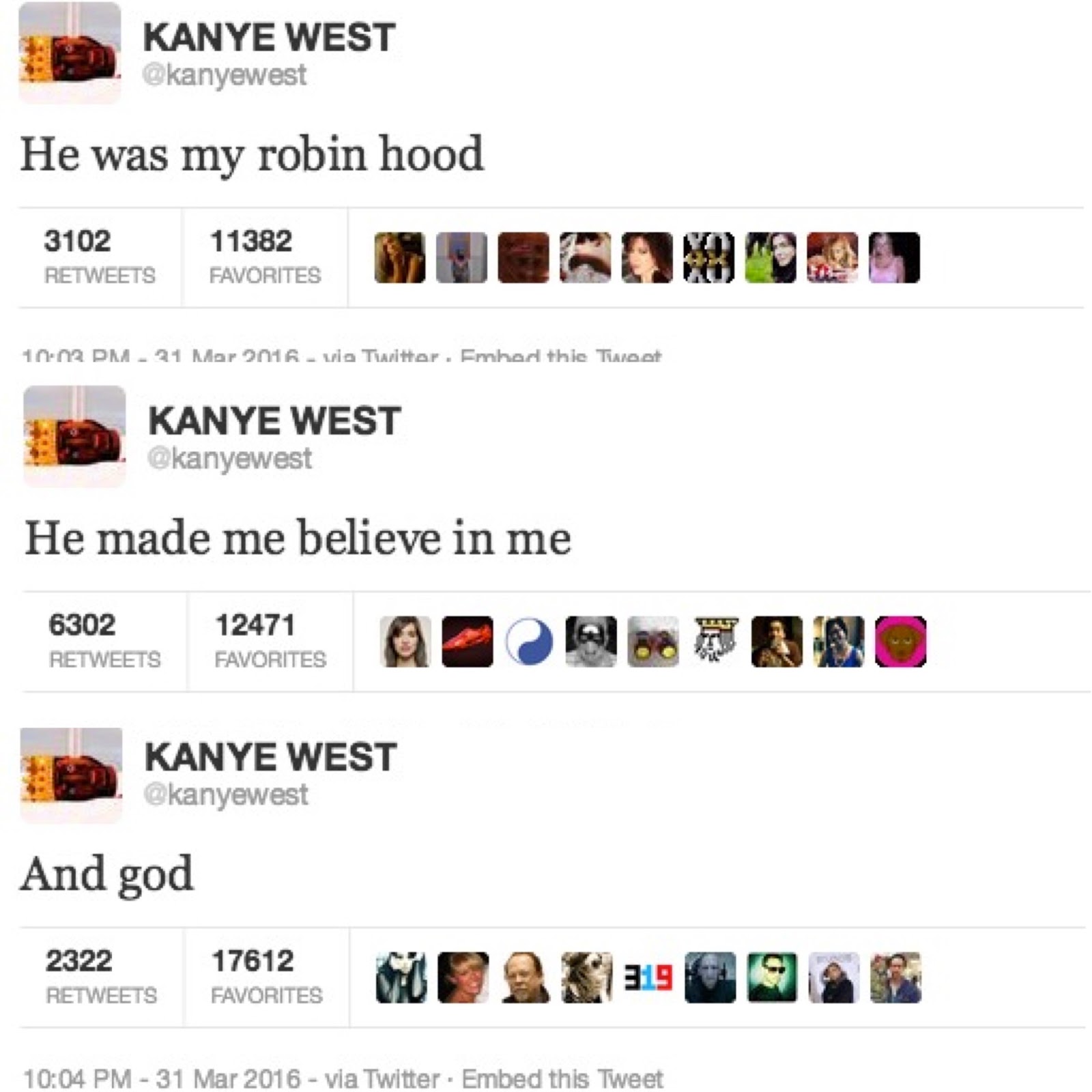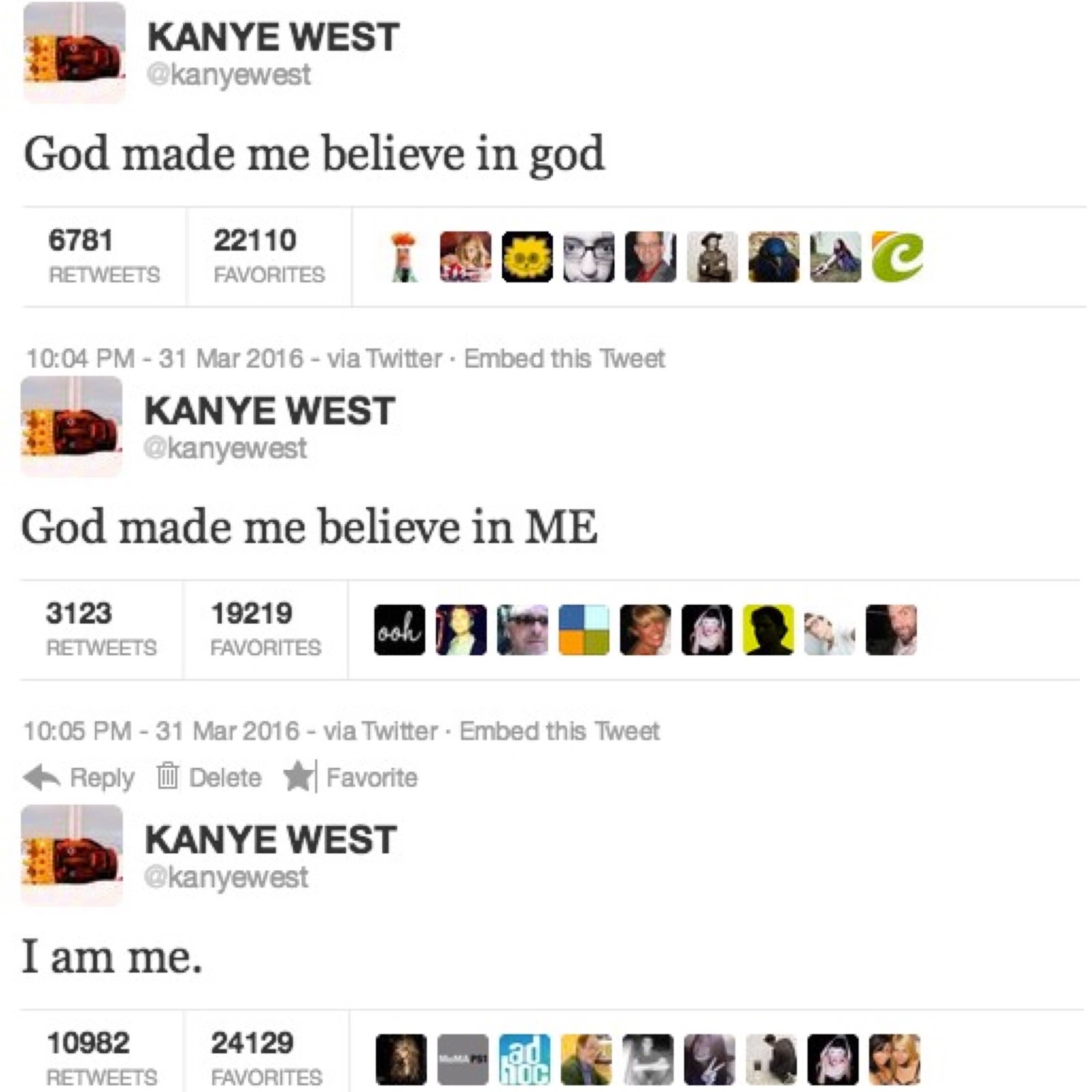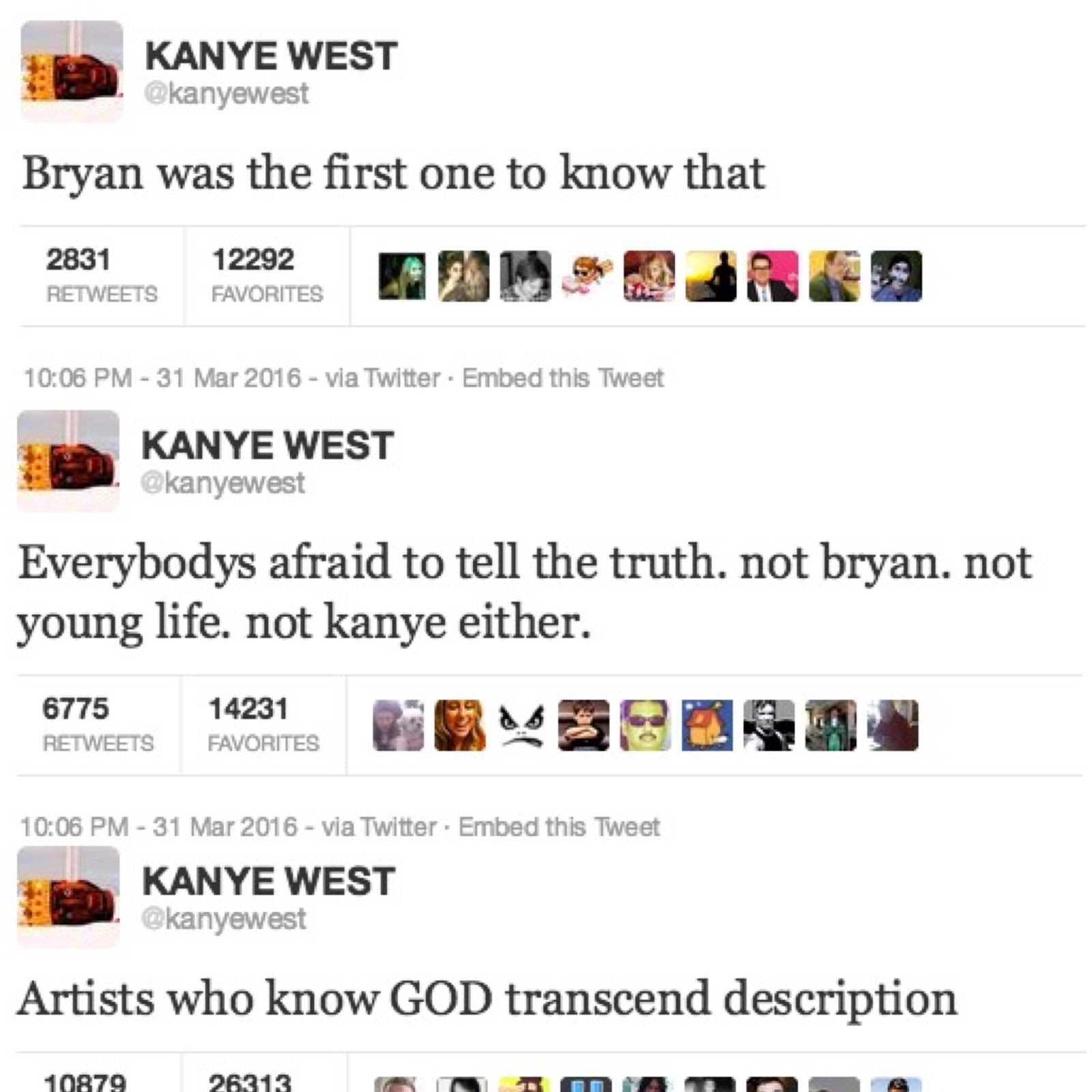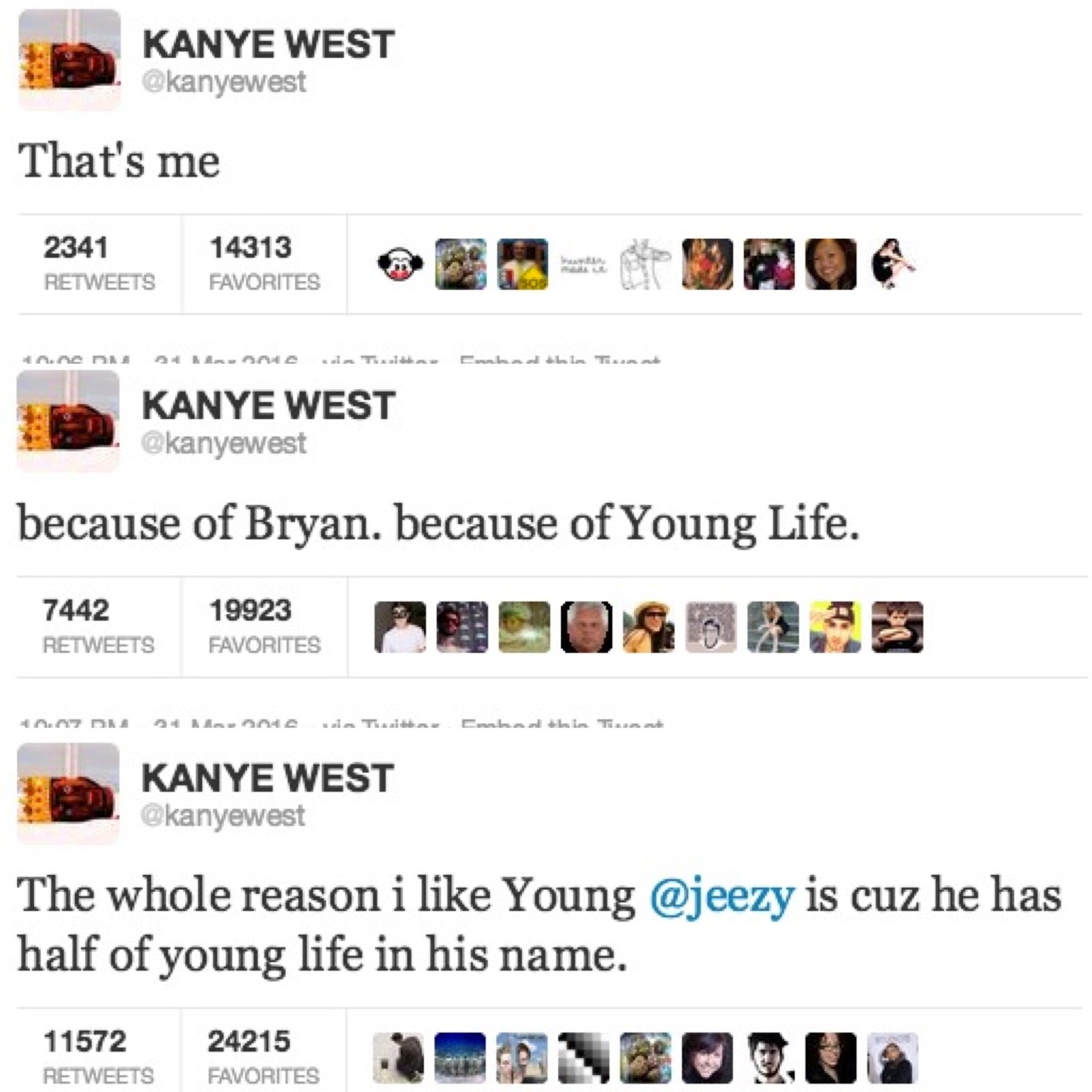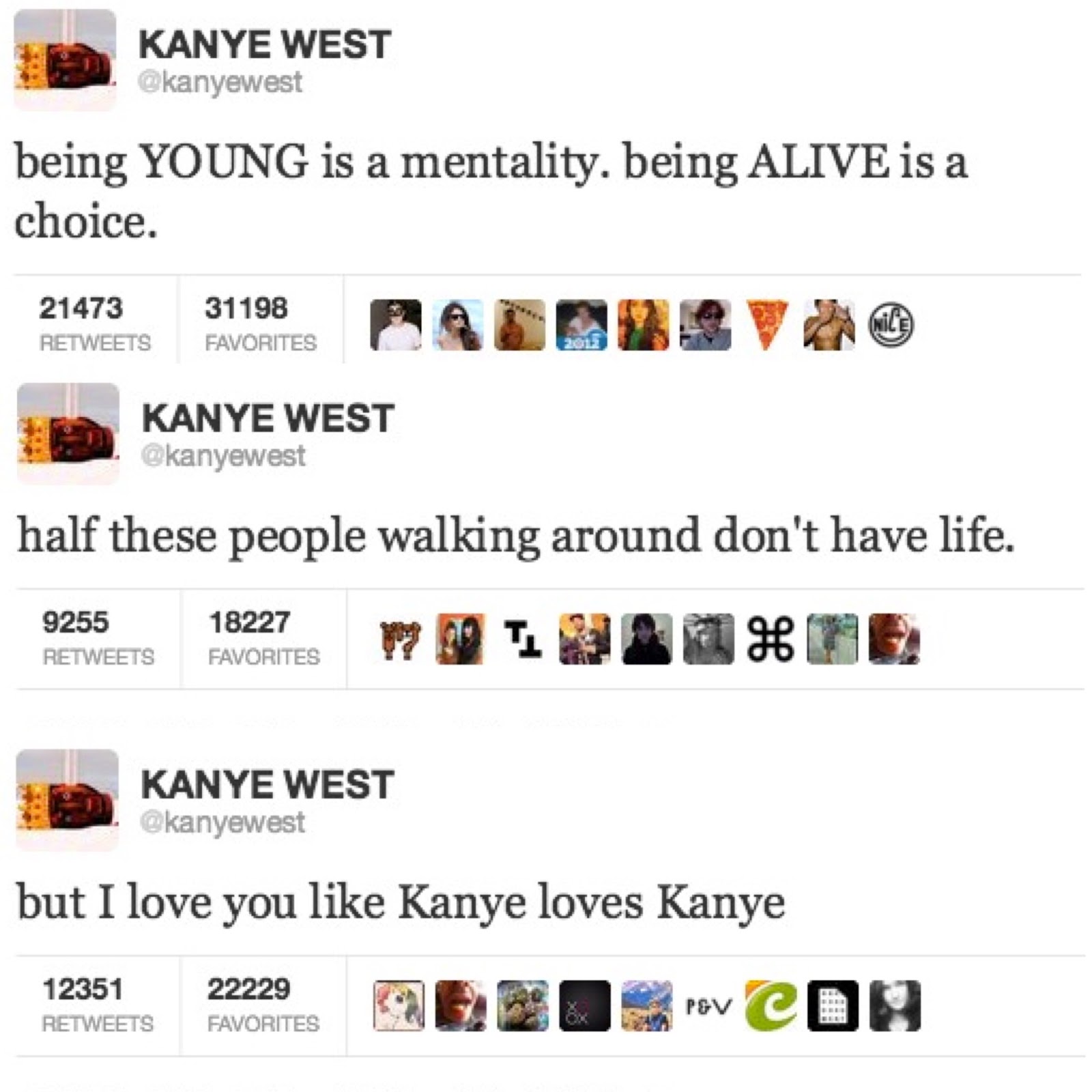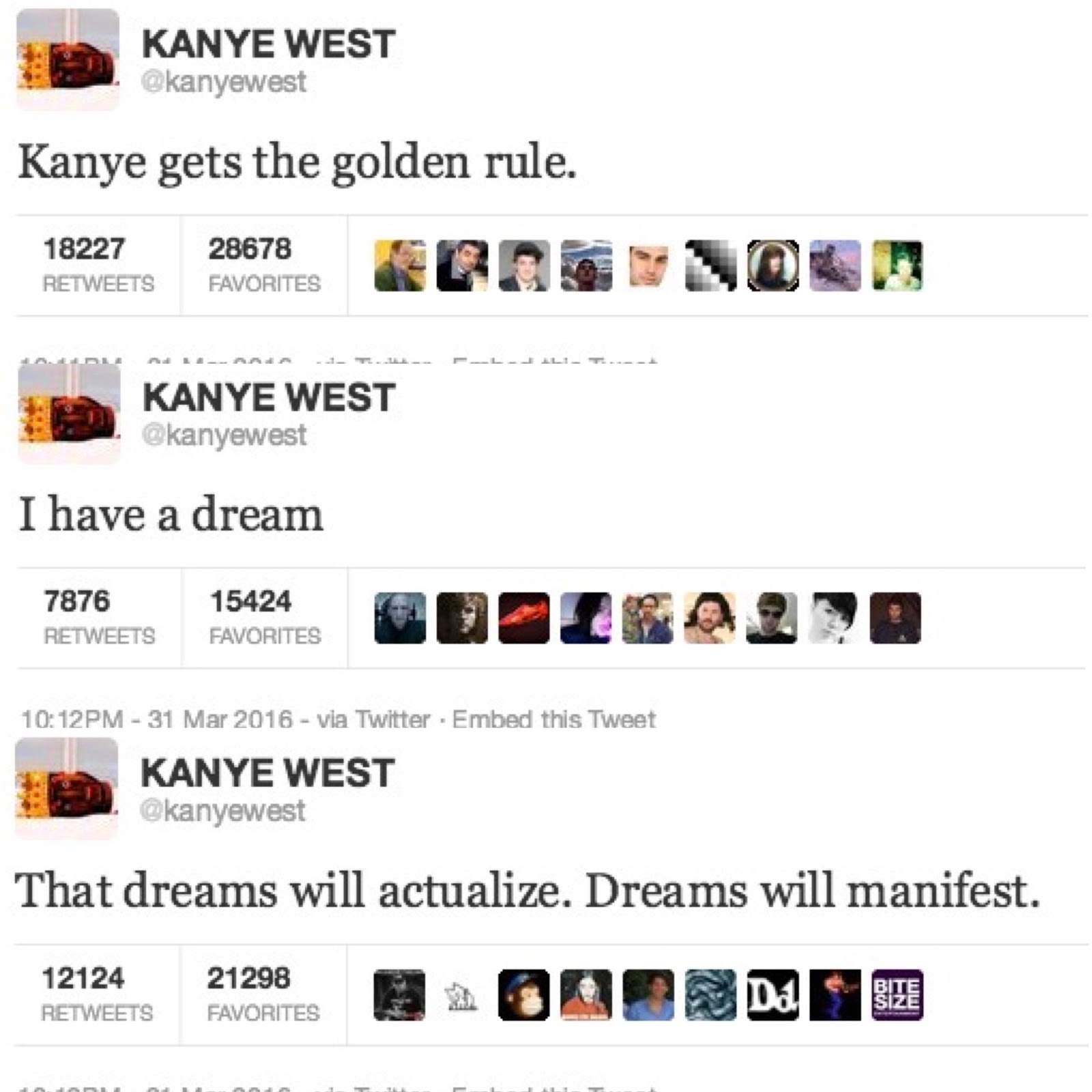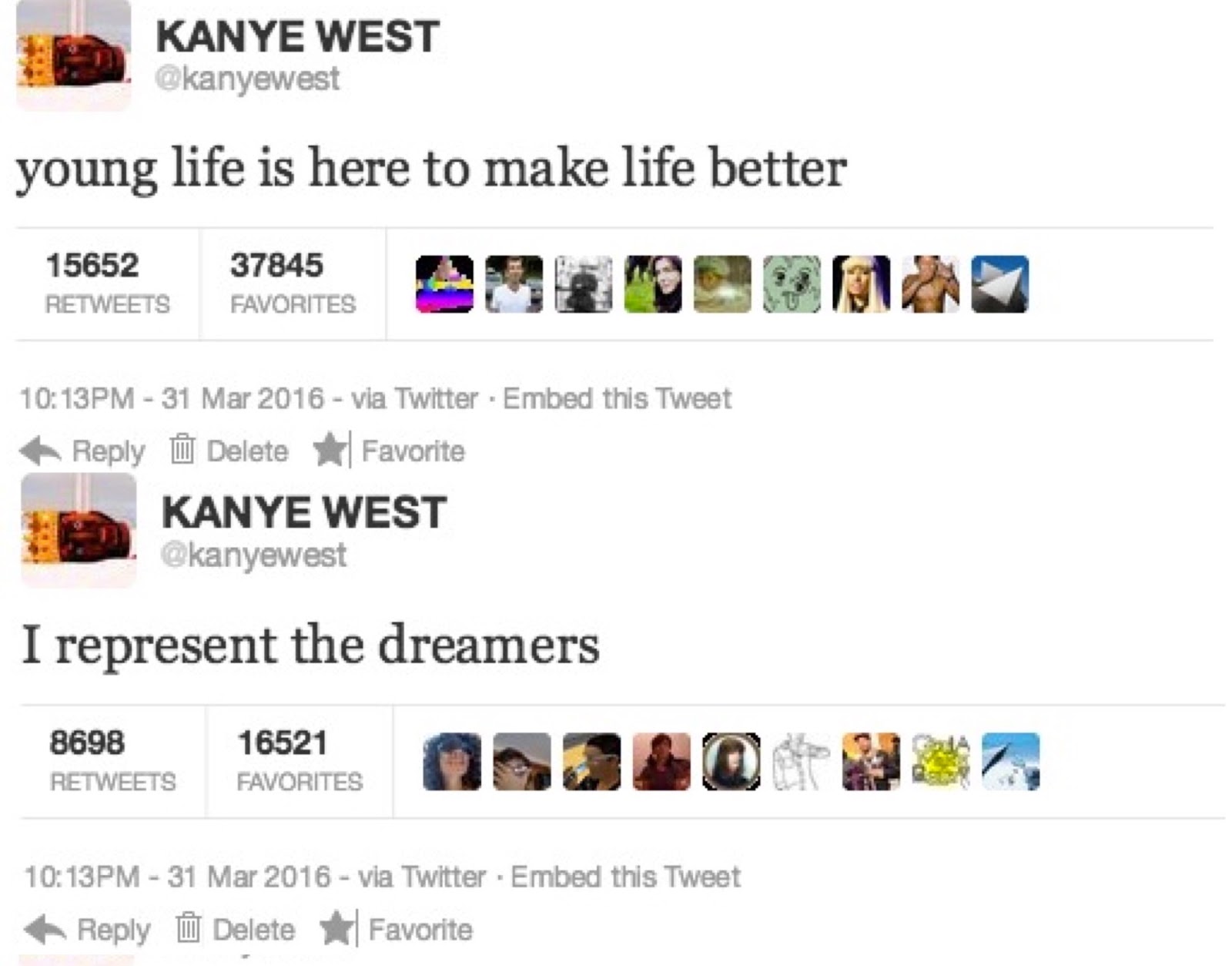 Thanks for the love Kanye!




Below are a few other posts that have been posted on this first day in April.
Denny OKs Leaders to Date Team Members
New Young Life Summer Dress Code
Tim Tebow to Replace Denny Rydberg as New President of Young Life
Drew Holcomb Becomes New Lead Singer of the Newsboys
The 2020 YL All-Staff Conference to be held aboard Royal Caribbean's Largest Cruise Ship
Hydro Massage Beds to be Installed in all YL Camp Leader Lounges
*Special shout-out to my brother, Blake Hill, for sharing his love of Kanye and creative genius with us. -Drew