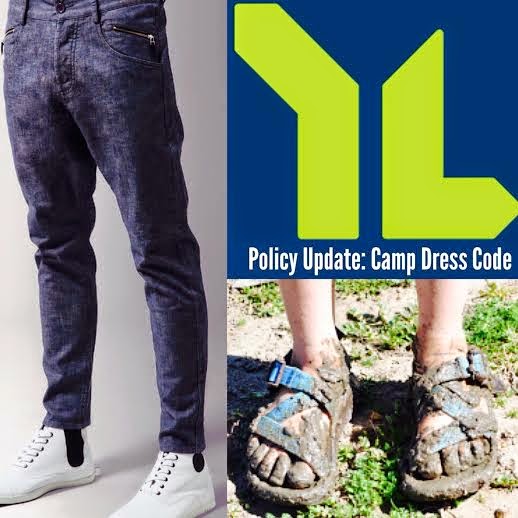 The Young Life Service Center released an executive memo today regarding camp dress code policy. With the upcoming summer camping season quickly approaching, two significant changes have been made to existing policy. The upcoming changes begin effectively on May 1, 2014.
Chacos brand sandals may only be worn while swimming in lakes with rocky bottoms. Closed-toe shoes are now required during all other free-time activities, in the club room, and in the dining hall. We interviewed Stuart Nelson, the Food Service Manager at one of Young Life's newest properties, Carolina Point. Chef Nelson states, "With stricter health code policies and more rigid sanitation criteria, we've had to raise the bar on our policies regarding foot coverings. It is a major loss for the mission of Young Life to not be allowed to wear Chacos around camp, but it is also a major win for the health industry. Our motto at Young Life has always been 'Safety First,' and the elimination of Chacos brings great hope to all of us for a healthy camping season in 2014."
To learn more about other mission-wide changes, visit the additional links below.